Legislators travel to discuss energy, natural resource & environmental policy issues
OLYMPIA – Rep. Larry Springer, D-Kirkland, a long-time small business owner and leader in the House Democratic Caucus on business issues, was selected as one of three state legislators invited by the United Kingdom's Foreign Office on Energy and Environment to participate in a public policy conference.
"I am honored to have been chosen to represent Washington state," Springer said. "Our relationship with businesses, especially those overseas, will help Washington produce more sustainable and efficient energy practices."
The UK has been an active partner with the state of Washington on energy and environmental issues. The purpose of the trip was to foster connections with UK counterparts, share best practices on energy and climate change policy, and engage with businesses on the challenges of addressing environmental issues while maintaining competitiveness.
The trip, which was sponsored and paid for by the United Kingdom, shines a spotlight on the critical need for renewable energy sources and business practices here in the northwest. With our growing economies surrounding technology and manufacturing, Washington has a chance to lead in the new "green" economy.
Springer added, "Finding a practical and sustainable approach to climate change will require a commitment and agreement from the public, government and especially from our business community."
While there, the legislators met with Ministers and high-level law makers, experts from public policy institutes and trade associations, and leaders from a range of businesses involved in or affected by energy and climate change policy. They also embarked on a site visits to several large energy corporations, businesses and the London Stock Exchange.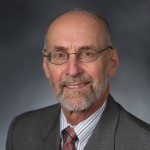 ---