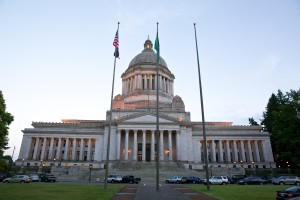 Who: 45th District Rep. Larry Springer, D-Kirkland and Rep. Roger Goodman, D-Kirkland
What: Telephone town hall
When: 6 – 7 p.m. Thursday, Jan 29
Where: 45th Legislative District and Olympia
Why: Reps. Springer and Goodman would like to talk with 45th District constituents about their concerns for the 2015 legislative session.
Under the telephone town hall format, thousands of constituents will receive automatically generated telephone calls to their homes in the 45th Legislative District just before 6 p.m. Thursday, Jan 29th. Constituents may ask questions for Reps. Springer and Goodman by pressing *3 on their phones during the call, and they may listen to the live conversation to hear the questions from their neighbors.
If constituents would like to call in they can do so at: 877-229-8493 and input the
ID Code 18646.
---