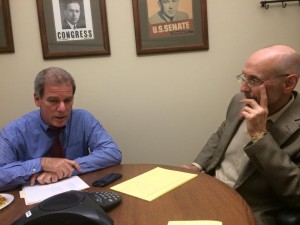 Last week Representatives Goodman and Springer hosted the State Legislature's first telephone town hall of the year.
Under the format, thousands of constituents received a phone call just after 6pm and had the opportunity to have a live conversation with Representatives Goodman and Springer, and listen to questions from their friends and neighbors.
Hundreds of people participated and the representatives answered questions on education, healthcare, public safety and transportation.
You can listen to the whole event here.
---