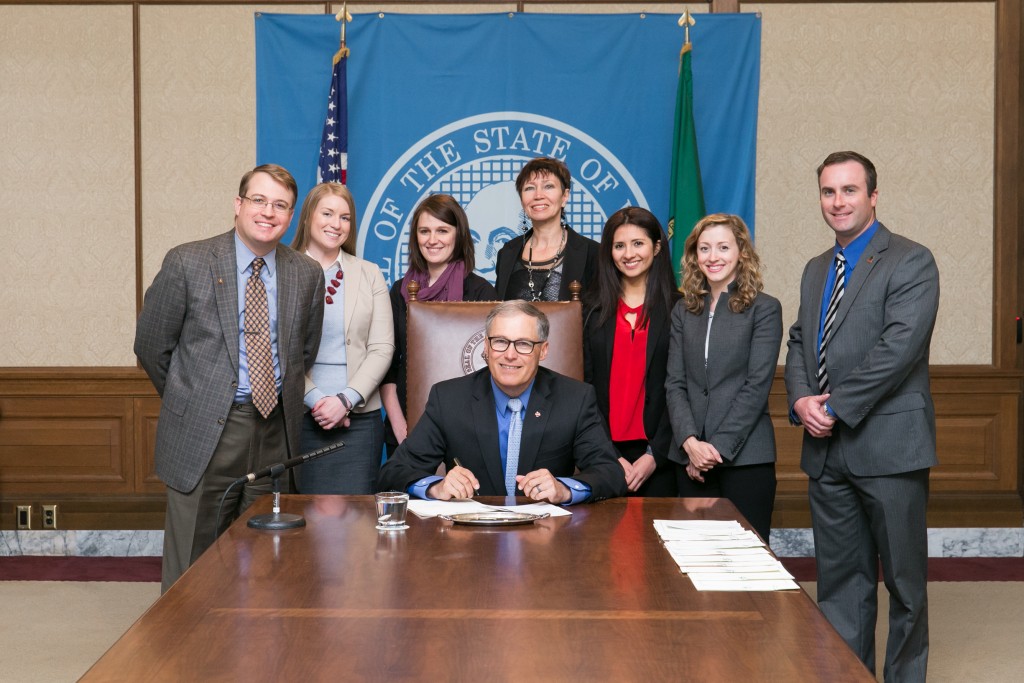 OLYMPIA – Rep. Larry Springer, D-Kirkland knows good wine and good public policy. And also he knows that in order to make good wine, or good beer or good spirits for that matter, you must be able to taste them.
That's why he championed House Bill 1004, to allow alcohol tasting for students at colleges or universities in our state training in specifically related degree programs. Today, Governor Inslee signed House Bill 1004 into law.
"As a local wine shop owner for almost 30 years, I know that it's impossible to tell if a wine is good or bad without tasting it," Rep. Springer said. "For the future sommeliers, viticulturists and brewers of our state, learning how to properly taste the potential product is essential."
When Rep. Springer and his wife opened their wine shop in 1986 Washington had eight wineries. There are now over 850. The craft brew and distillery businesses have exploded too.
"These expansions have brought hundreds of career openings to our state. We need to make sure that young adults who want to fill these jobs, can," Springer noted. "This bill will allow Washington students to remain competitive in the job market."
Prior state law only permitted students over age 21 to taste alcohol in school. HB 1004 will permit schools who apply for and successfully obtain a special license from the liquor control board to allow students in sommelier, wine business, enology, and viticulture degree programs 18 years of age and older to taste alcohol.
House Bill 1004 will go into effect 90 days after the conclusion of the legislative session.
---