Friends and neighbors,
We started out the 2022 Legislative Session by changing our name to the Legislative Black Caucus and laying out our policy priorities. By the end of the 60-day session, which adjourned in March, we passed significant legislation and investments LBC members advocated for in each of our priority areas: health care wellness, access and equity; COVID-19 and economic recovery; public safety and criminal justice reform; and racial justice and equity.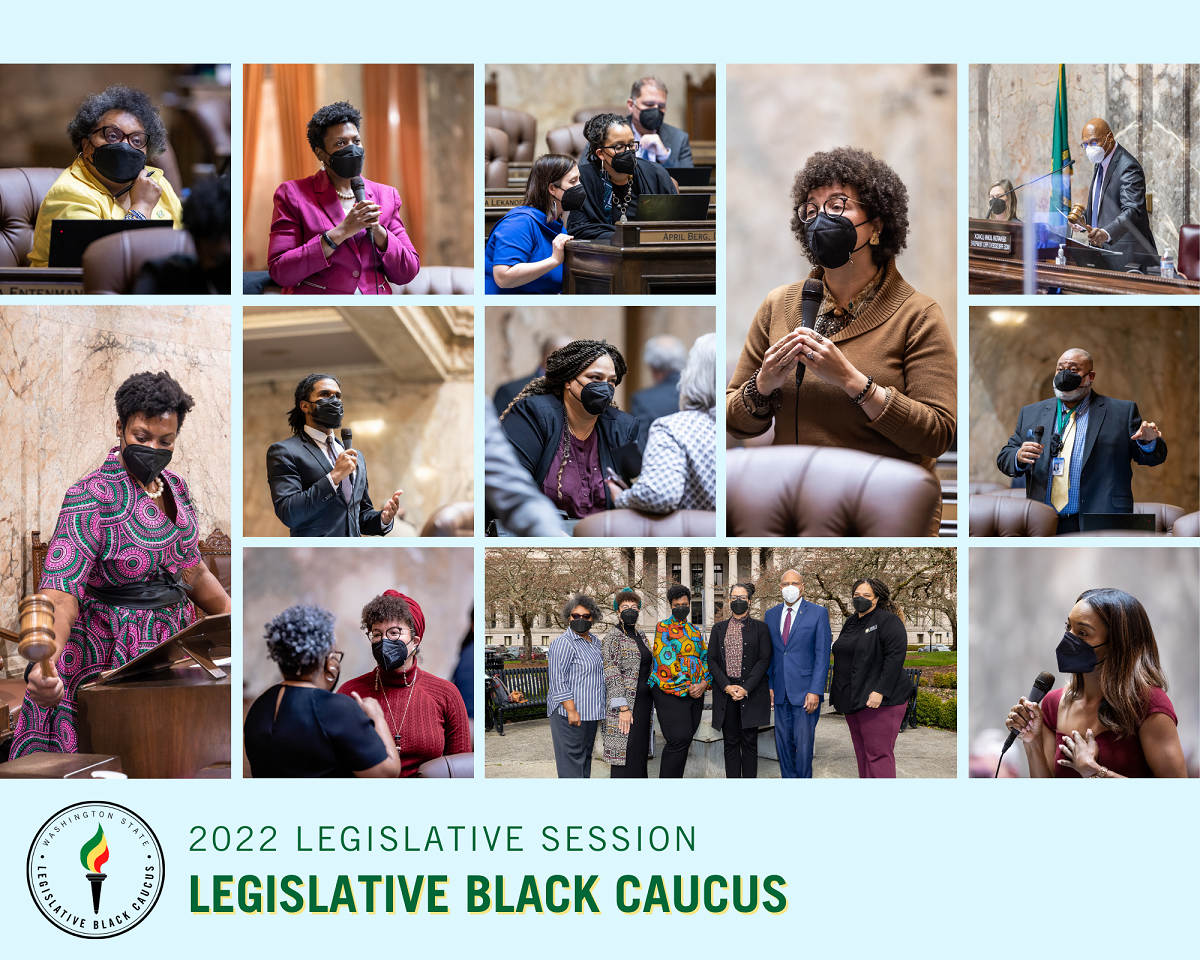 ---
Health care wellness, access & equity
Some of our biggest wins this session were around health care wellness, access and equity. We helped families struggling with rising costs by providing a monthly diaper subsidy for families with kids under the age of three who are receiving Temporary Assistance for Needy Families (TANF) benefits (SB 5838 from Sen. T'wina Nobles). And we created a birth doula certification that makes doulas accessible for the 52% of Washington state births covered by Medicaid (HB 1881 from Rep. Kirsten Harris-Talley). Everyone should have access to a doula to help navigate labor, delivery and postpartum recovery, not just those who can pay out of pocket.
We also successfully advocated to secure funding for the African American Health Board and for the Harriet Tubman Community Health Center.
---
COVID-19 & economic recovery
Many communities were disproportionately impacted by the failed War on Drugs. But when state voters legalized cannabis, there wasn't consideration of how to right the wrongs of the past. The Community Reinvestment Program stemmed from recommendations by the Social Equity in Cannabis Task Force and would have invested millions of dollars each year in economic development, homeownership, civil and criminal legal assistance, community-based violence intervention and prevention services, and reentry services for formerly incarcerated individuals. While the bill didn't pass this year, we secured $200 million in the operating budget to support the program (HB 1827 from Rep. Melanie Morgan).
---
Public safety & criminal justice reform
To help address the backlog of cases and ensure equitable access to everyone's right to a speedy trial, we created two additional judicial positions in Snohomish County — changing the number of superior court judges from 15 to 17 (SB 5575 from Sen. John Lovick).
We also passed legislation to help protect incarcerated people's sensitive information (HB 1956 from Rep. David Hackney). For years, the state Department of Corrections has released private information it collects about people in their custody. This can include information that's personal and sensitive, such as their childhood sexual abuse, information on their disability and behavioral health, history of self-harm, transgender status, and so on. Recently, requests have been made for this information that can put people who are incarcerated at serious risk of harm in prison and at risk for harm when they're released. This new law provides necessary protections, while still allowing the public access to certain information.
---
Racial justice & equity
Finally, we passed the Digital Equity Act to support community-led efforts to get the digital resources needed to create the first statewide digital equity plan to pave the wave for future work (HB 1723 from Rep. Mia Gregerson and co-sponsored by Reps. Hackney, Harris-Talley, Jesse Johnson and Jamila Taylor). Everyone deserves reliable internet access. While the $500 million we invested over the last two years to expand internet access will go a long way, we have to address all parts of the digital divide: access, devices and skills.
---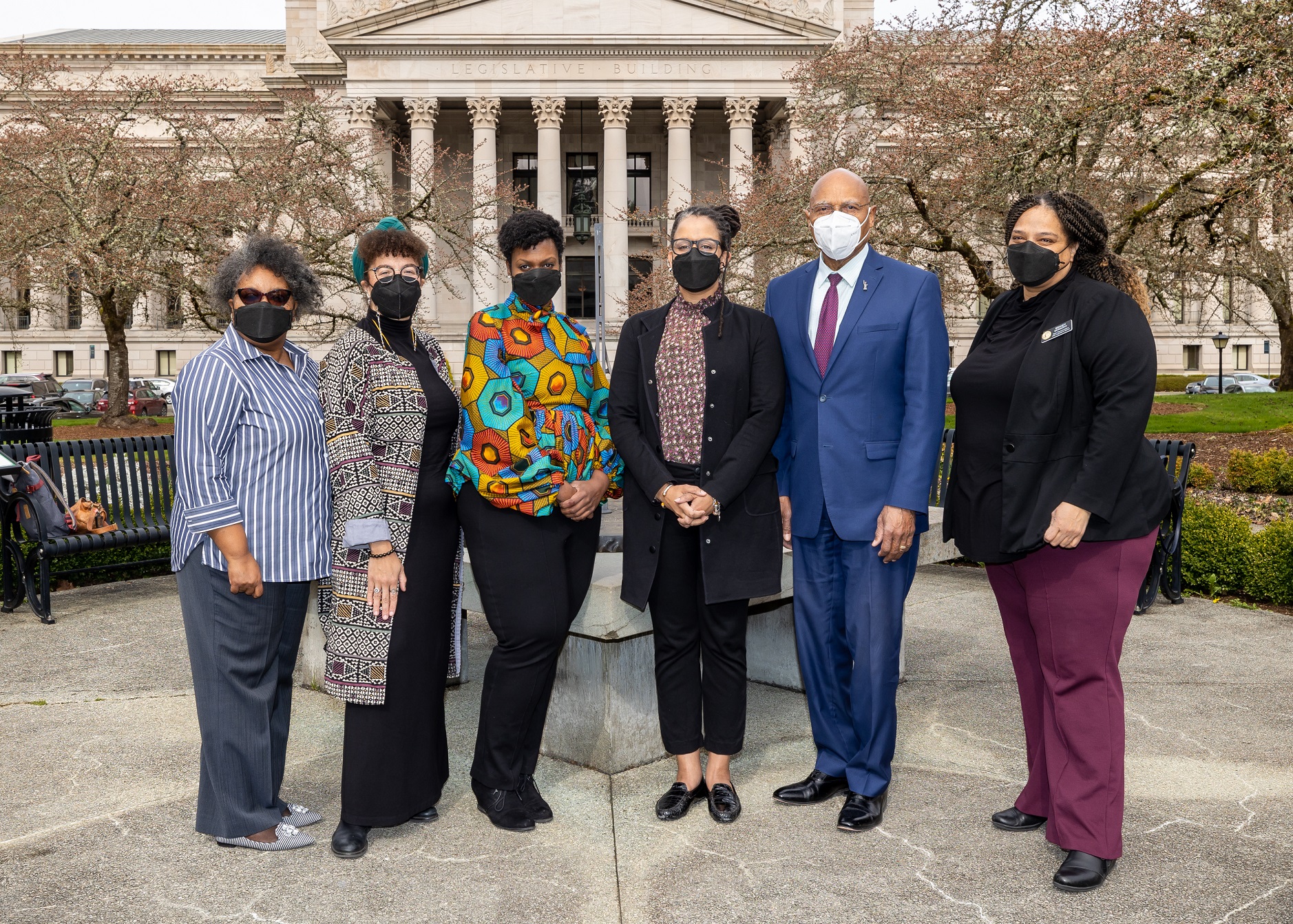 Thank you to everyone who participated in the legislative process this session. I encourage you to keep reaching out to lawmakers about issues and bills you care about. The 2023 session will be here before we know it, and your continued engagement makes a difference.
Sincerely,

State Rep. Jamila Taylor
Chair, Legislative Black Caucus
---