Dear Friends and Neighbors,
This session, I have been laser-focused on protecting Washington's families and communities during these tough times, and on ensuring an equitable and inclusive recovery. I'm proud that House Democrats have prioritized COVID-19 response, economic recovery, climate change, and addressing systemic racism. Some of my recent work is highlighted in this week's newsletter below.
Protecting our marine waters from garbage
Our marine waters, including our beloved Puget Sound, are awash in garbage. My four-year-old son, George, recently told me he learned in school that trash is the biggest threat to our oceans. That's why I was excited to tell him about my work on reducing plastic pollution in the legislature. Senate Bill 5022 will be the strongest law in the country to protect our ecosystem and meaningfully address our plastic waste problem. This bold action is needed to protect the health of our marine wildlife and the whole Puget Sound ecosystem for generations to come.
Check out the specifics of the bill in this handy graphic below: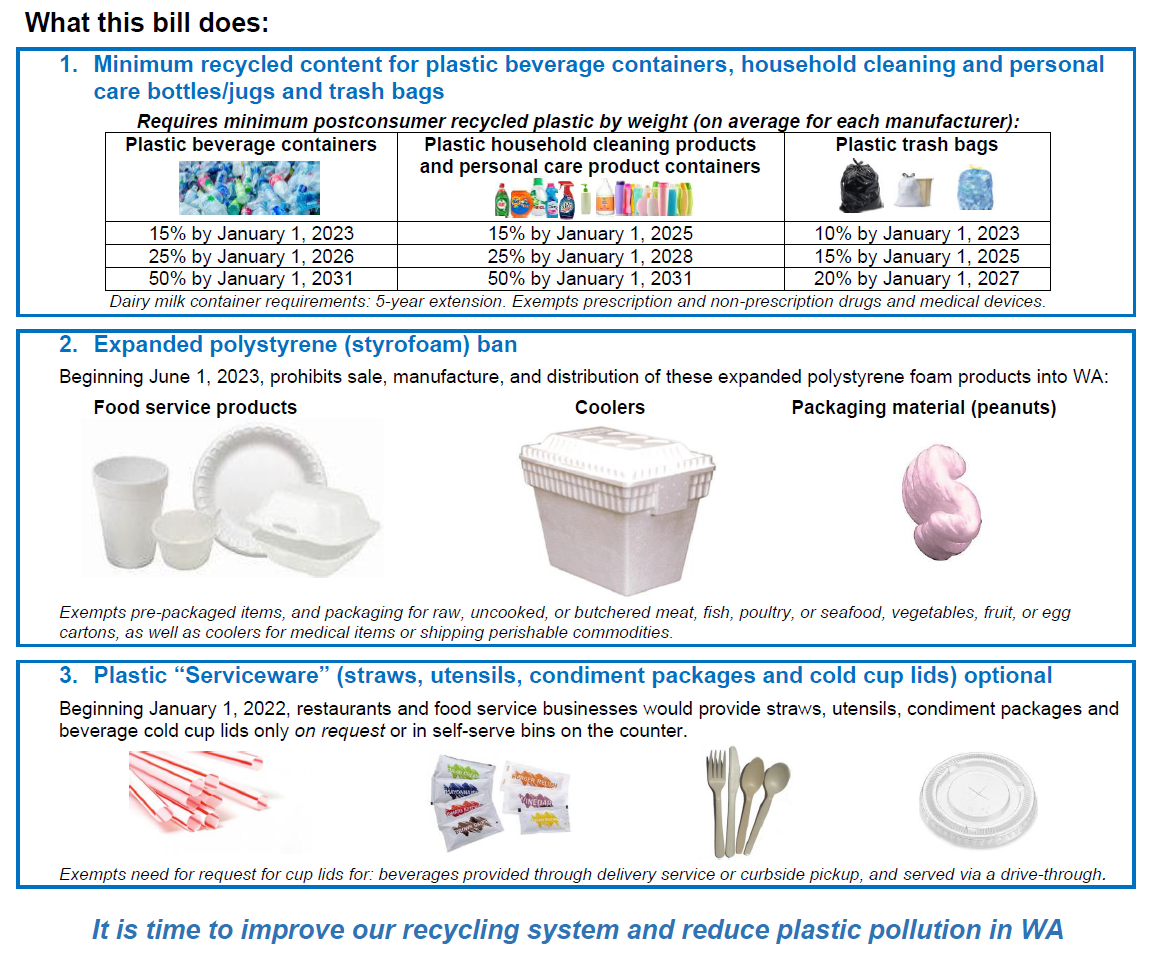 Vaccine update!
Yesterday, Gov. Inslee announced that everyone over the age of 16 in Washington will be eligible to receive the vaccine starting on April 15. Yesterday, Phases 1B tiers 3 and 4 became eligible. Those tiers include people 16 or over with 2 or more co-morbidities or underlying conditions, everyone over the age of 60, staff and volunteers in congregate settings, and high-risk critical workers in agriculture, fishing, grocery stores, restaurants, or manufacturing.
It is also no longer necessary to show proof of eligibility from the Department of Health's Phase Finder to get a vaccine. If you are eligible you can use the Vaccine Locator tool to find an appointment near you. For more information call 1-800-525-0127, then press #. Language assistance is available.
House proposes historic $5.7 billion construction budget to rebuild economy
The 2021-23 capital budget proposed by House Democrats would break the record for total investments and put tens of thousands of people to work rebuilding the economy.
The proposed budget (HB 1080) includes:
$400 million in federal funding for investments in water, sewer, and broadband service,
$189 million for critical capital budget projects,
$48.5 million to early learning facilities,
$969.9 million to public K-12 schools,
$299.8 million to community colleges, and
$678.9 million to public universities for construction funding.
Here in the 36th District I am excited to announce funding for several key projects:
$2.6 million for critical repairs to Daybreak Star Indian Cultural Center, an important cultural center for urban Natives in Seattle, social service provider to underserved populations, and home to a Seattle Public Preschool Program attended by predominantly low-income, BIPOC children.
$2.5 million to acquire the leased property for Aurora Commons, a nonprofit located on Aurora Ave/Highway 99 that provides services to vulnerable populations in North Seattle, including individuals experiencing homelessness and victims of commercial sexual exploitation.
$361,000 for urgent fire and safety repairs for the North Seattle Boys & Girls Club.
$2 million for The Seattle Aquarium to build a new Ocean Pavilion as part of its new expansion to complement the new waterfront replacing the Alaskan Way Viaduct.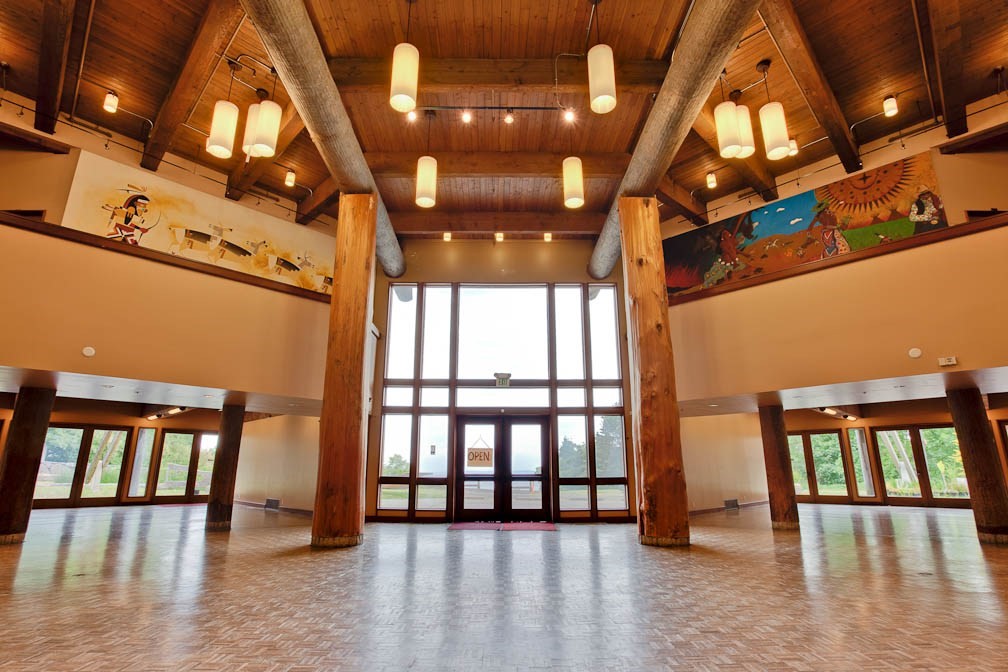 Protecting the right to free speech without intimidation
Ten years ago, my life changed forever when a gunman opened fire at a constituent event of my boss and mentor Congresswoman Gabby Giffords. Gabby was shot in the head. My friend & colleague Gabe Zimmerman was killed. Five others died.
We all know the story of Gabby's determination and grit to survive. But it wasn't until years later when I witnessed it up close when Gabby came to Olympia to advocate for background checks for gun purchases. I accompanied her that day as she walked the hallowed halls of Olympia.
Those halls were lined with people who were heavily armed, shouting at her as she walked by. Trying to intimidate her. Trying to silence her. Gabby already had someone with a gun try to silence her – and it didn't work then. And it won't work now.
I was proud to support SB 5038 on the House floor which will ban open carry of weapons at the state capitol and public demonstrations. I voted yes for Gabby, for my friend Gabe and for the thousands who are silenced by gun violence every day.
Constituent corner
Thank you to everyone who has contacted me this session. I truly love hearing from you. Our office receives hundreds of emails and calls each week and we are doing our best to respond to everyone one of them. We keep this section up to date with popular topics.
This week's topic: Working Washington Small Business Grants are available NOW!
Our community is home to an incredible number of small businesses, many of whom have struggled under the devastating impacts of COVID. I am thrilled to announce a new round of Working Washington small business grants available now at commercegrants.com. Please contact our office if you have questions or need assistance at Liz.Berry@leg.wa.gov or (206) 709-5260.
It is an honor to represent you in Olympia. Please keep in touch.
Best wishes,

Rep. Liz Berry
36th Legislative District
---