Thank you for visiting this page and taking the time to participate in your democracy.  
It is an honor to serve as your representative in the 44th District.  
My priorities include:  
Improving our state's transportation system, making us safer and so we can  spend less time stuck in traffic and more time with our families;

 

Tackling the housing crisis, so that everyone can afford a safe, warm place to live–a home; 

 

Preparing for emergencies and disasters, because we need to be ready for the next earthquake, flood, landslide, wildfire, or pandemic; and

 

Giving every student a great education so that they—and our local economy—can thrive.

 
Please feel free to reach out to me if you have questions, comments, or want to share your family's story. And thank you again for visiting my page! 
-Rep. Brandy Donaghy, 44th Legislative District
Latest newsletter
Click below to read my report on the 2022 legislature!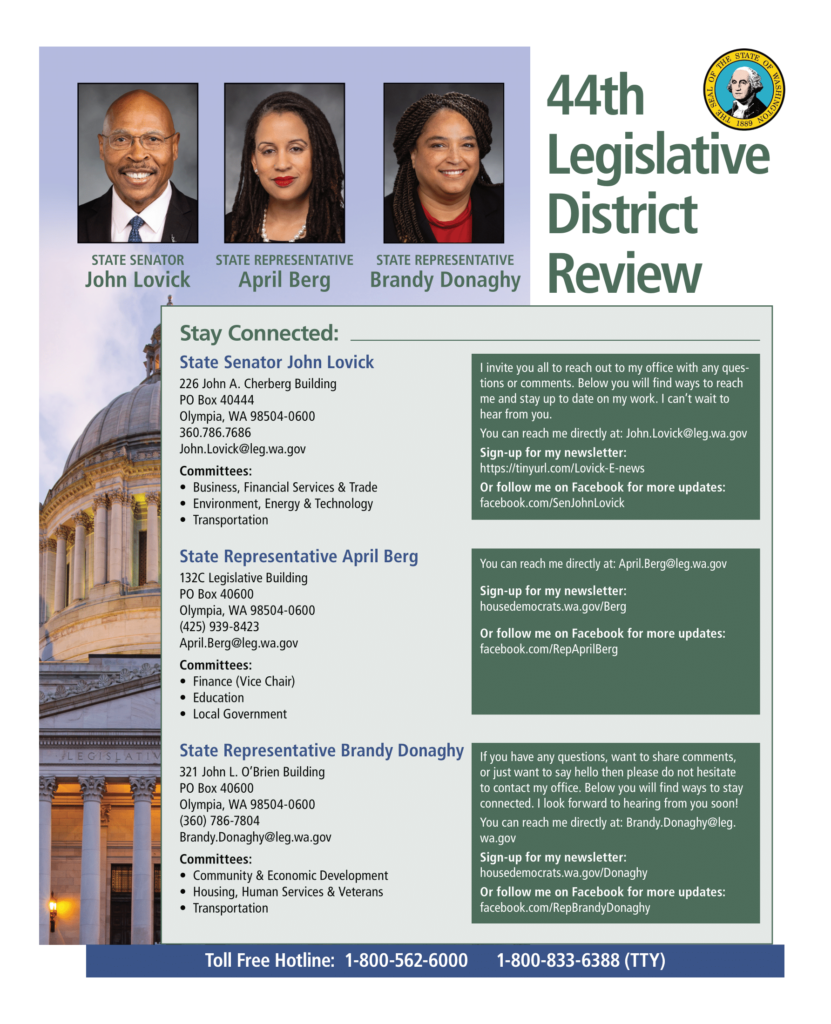 Videos
---