Dear neighbors, 
This is an unusual legislative session—the first ever remote session in our state's history, and hopefully the last. And it's an unusual year. 
We face difficult problems, including beating the pandemic, re-opening schools, rebuilding our economy, and fighting climate change. 
Yet I have hope. 
Hope because the smartest workers, scientists, and engineers in the world call Washington state home. We have a culture of creativity and innovation. 
Hope because every day, people reach out to share their ideas, comments, and questions in a spirit of common good. Because we may disagree about an issue—but we will always agree to respect each other as Americans. 
So thank you for reading this newsletter, thank you to everyone who's gotten in touch with me, and thank you for the honor of serving as your representative. 
---
Fighting pollution and climate change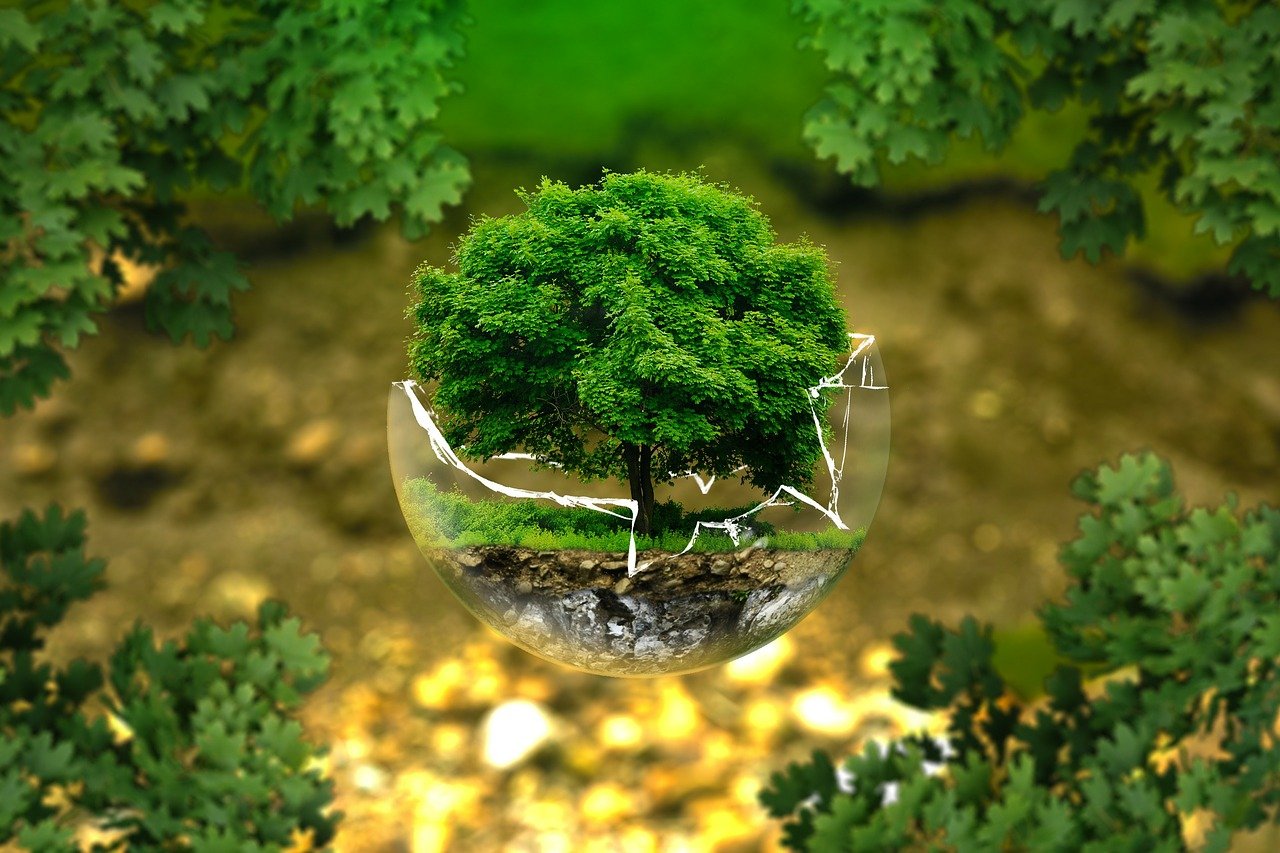 This is a huge year in the battle against global warming and climate change. 
I'm supporting major legislation to reduce pollution, invest in clean energy and green transportation, and build smarter instead of allowing for more wasteful suburban sprawl. 
As a member of the Transportation Committee, I'm working on a new proposal to reimagine and transform our state's transportation network. Vehicles create 40 to 45 percent of greenhouse gas pollution. That's why we need to accelerate the switch from internal combustion engines to electric vehicles. Not just cars, but buses, trucks, semis, ferries, and any other vehicle we can. 
Legislation I introduced would make counties account for climate change and natural hazards—such as floods, wildfires, and sea-level rise–when they plan for growth. 
There are other smart reforms being introduced in this session.
I'll keep you updated about work on protecting the environment and battling climate change, as this is a fundamental issue. There is no other earth, no Plan B—and we should do all we so that our children inherit an earth that's healthy and green. 
---
A guide to the first—and hopefully last — virtual session
Every January, your citizen-lawmakers travel to Olympia to carry out the peoples' business in our state capitol. 
It's unsafe to have lawmakers, staff, and visitors from around the state at the capitol, especially given the fact 10,000 people, including visiting school children, might be on campus on an average day. 
To safeguard everyone's health, we passed temporary rules governing a remote session.  
Every committee meeting, work session, debate, and vote on the floor of each chamber will be televised and archived by tvw.org. We are also expanding the ways you can access information, connect with lawmakers, and submit remote testimony for committee hearings.  
Any meetings that were public during in-person session will still be accessible remotely. 
All of this means the people of Washington have more access than ever before to the Legislative process and their local lawmakers.   
This year, no one will have to travel to Olympia to participate in their democracy. 
Check out the graphic below or click here for a short video by Speaker Laurie Jinkins and Senator Andy Billig, a Q&A slideshow, and more information on the many ways we encourage you to participate in the legislative process without leaving your house.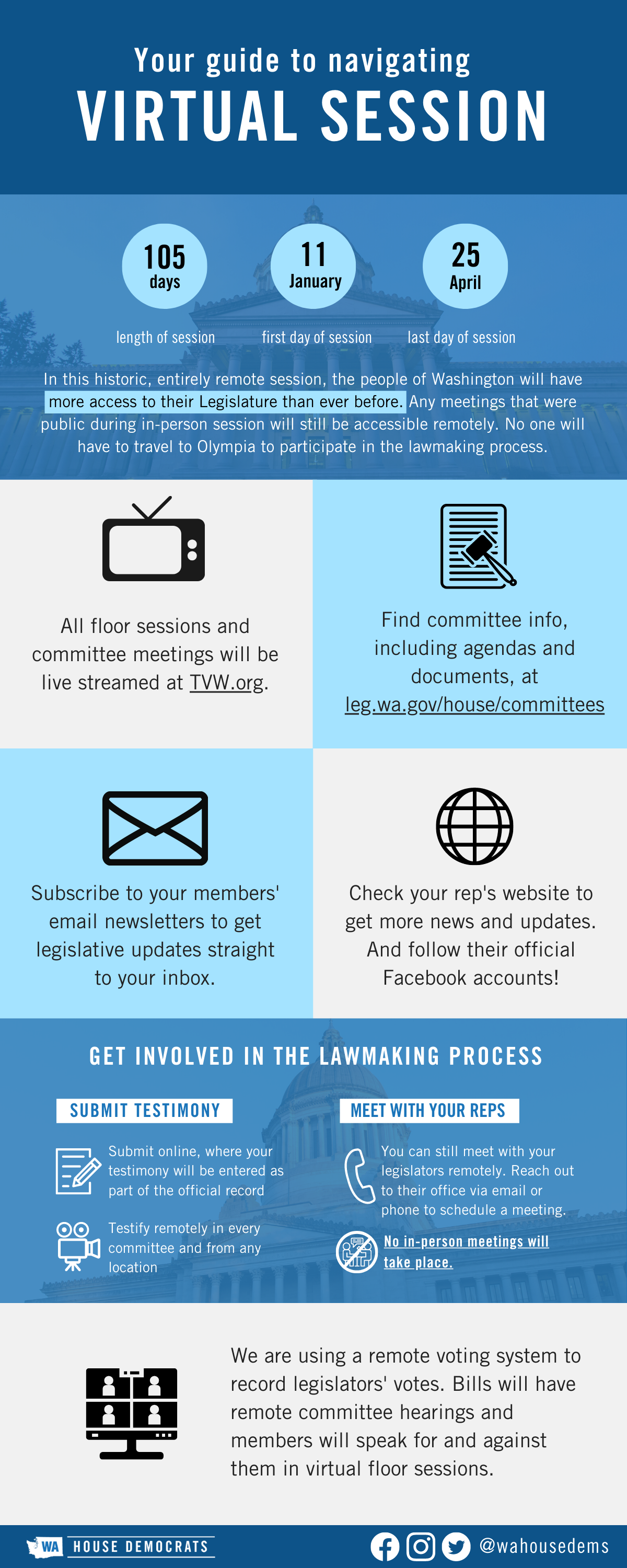 ---
Thank you for taking the time to read this.
Please feel free to contact my office–I hope to hear from you soon!

---