Dear neighbors, 
At the start of the 2021 legislative session, we made it a goal to work on four big issues: 
COVID-19 response

 

Economic recovery

Equity and police reform

 

Climate change

 
That was an ambitious list, especially given the challenges we faced with the state's first remote session and the continuing damage done by the COVID pandemic.  
I'm happy to say that we kept our word and tackled each of those four issues with new laws that made history–and budgets that will help families, schools, and small businesses recover from this pandemic. 
---
Putting people first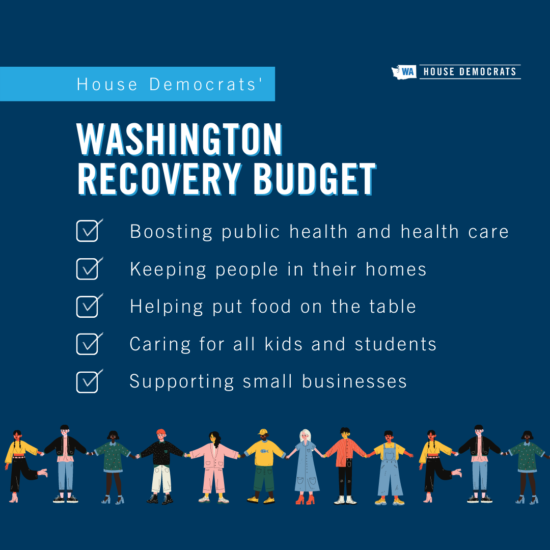 So many families and small businesses are still hurting. One of the first votes I took this session was to send $2.2 billion in federal aid via an early action bill, Step One for Washington's Community and Economic Recovery. That funding helped keep local small businesses open, stopped schools from laying off thousands of teachers, and bolstered our health care system to help finish the war against covid. 
Washington state also received $4.2 billion as part of President Joe Biden's American Recovery and Reinvestment Act, and that funding helped us write and pass a budget that put people first: the Washington Recovery Budget. 
I'm happy to say that we made giant strides when it comes to climate change and the environment, passing a low-carbon fuel standard (House Bill 1091), reducing greenhouse gases in public buildings (House Bill 1280), and passing a number of reforms to move toward zero-emission transportation options like electric vehicles. Here in the 1st District, commuters will be happy to know that we secured backfill funding to reduce tolls on I-405. 
We also passed the Working Families Tax Rebate to put money back into the pockets of Washingtonians who need it the most. More than 400,000 taxpayers will be eligible for a tax credit ranging from $500 to $950 per year. One in every four children in our state will benefit from this policy, which will work hand-in-glove with the new federal child tax credit to lift working families out of poverty. 
---
Building a better 
Washington

The booming economy here in Washington put a lot of stress on housing and basic infrastructure. We passed a new construction budget (House Bill 1080) that invests a record amount–$6.3 billion—toward improving that infrastructure. 
This budget includes a massive $411 million boost to increase access to broadband internet throughout Washington state. Broadband isn't a luxury anymore. It's an essential utility, just like power and water, and the pandemic revealed holes in our broadband coverage that need to be fixed.  
The construction budget also invests $1.55 billion in early childhood education, public schools, and higher education, as well as $350 million for affordable housing and emergency shelters, $724 million for critical public infrastructure, and $81 million for clean energy projects. 
There is a total of $13.141 million in specific local projects in the 1st District. 
Here are a few highlights: 
$1.2 million for Main Street Phase 2 in Mountlake Terrace

 

$618,000 for the North Creek Trail in Bothell

 

$515,000 

for curb improvements in Kirkland

$3.096 million for the Gateway Building at Cascadia College

 

$3.638 million in work at the UW-Bothell campus

 

$3 million in environmental cleanup projects

 

$700,000 for work at the Evergreen ball field and tennis courts
---
More to come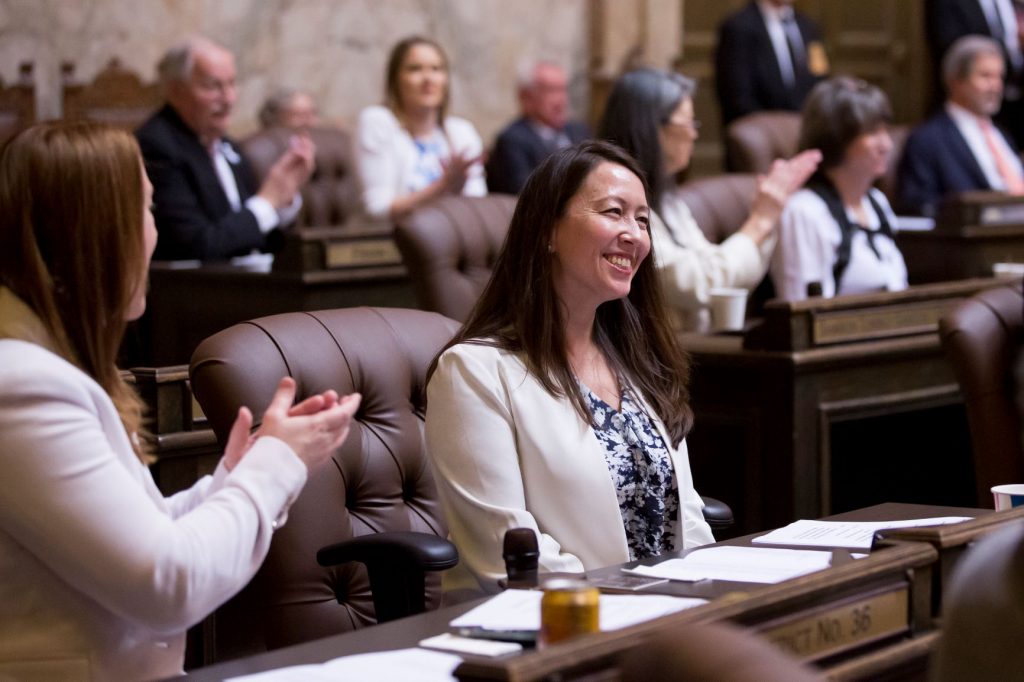 In the coming weeks, I'll end updates that go further in-depth on those four big issues that we began with as our goals.  
What you might not know from the media coverage is this: more than 90 percent of the votes we took were bipartisan. When we listen to each other, and work together, there is very little that we can't accomplish. 
Thank you for taking the time to read this—and please feel free to get in touch. I hope to hear from you soon!

---