Major legislation I wrote that passed the House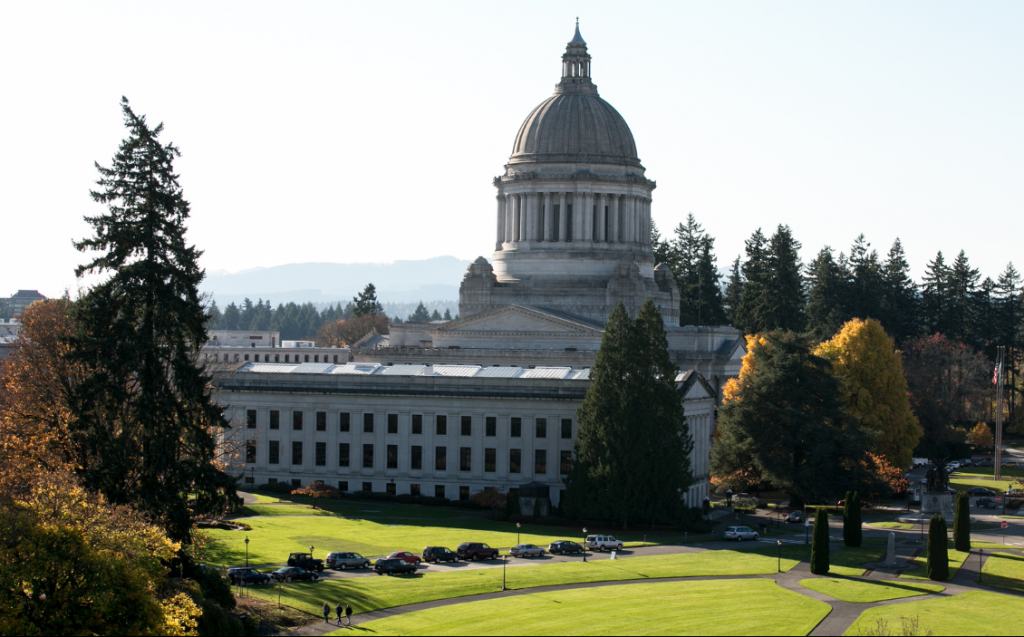 The House passed five bills that I wrote so far this year. Here's the rundown on two large pieces of legislation along with short descriptions of the other three bills:
Transportation electrification (HB 1512) – Transportation is the biggest source of carbon emissions in Washington state. Switching from fossil fuels to electricity is the smart thing to do, long-term, both in terms of costs and in reduced pollution.
Switching to electric cars is a lot easier than changing larger vehicles such as buses, trucks, ferries and ships.
This legislation helps ports collaborate with utilities on the infrastructure needed to switch to electric vehicles and vessels. It passed the House 64-33.
Commercial office space (HB 1746) — It's hard to bring in major new businesses to places like Tacoma without the right space for them to operate. Right now, there's no class-A commercial office space being built anywhere outside of King County, and that's part of the reason so many people living in Tacoma have to drive to Seattle and Bellevue for work.
This legislation will help fix that. It provides tools at the local level to create incentives for developing office space. It passed the House 96-0.
The House also passed legislation meant to strengthen Metro Parks (HB 1092), a reform to help the maritime cargo industry (HB 1254) and legislation that streamlines how the state handles dredged material (HB 1480).
Transportation budget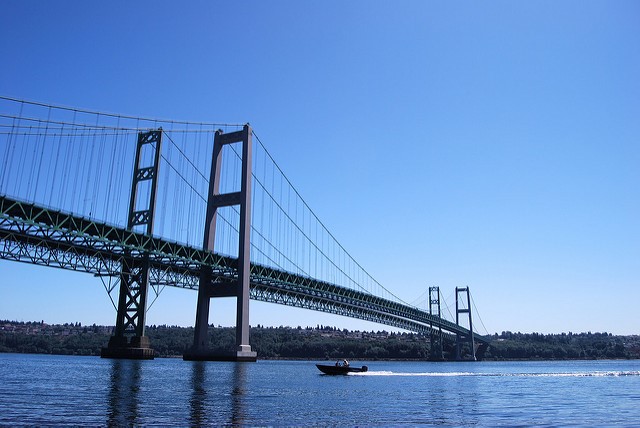 As chair of the House Transportation Committee, I've been busy putting together the state's new transportation budget, which will get released the week of March 25.
Our state is growing fast because it's a great place to live and work. More than 1 million people have moved here in recent years, with most of that growth happening in King, Pierce and Snohomish counties.
All that growth means more cars on the road and more people using our buses, trains and ferries. Yet revenues for transportation are largely flat because for decades, we've relied on gas taxes. Cars today are simply far more fuel efficient than in years past. That trend will only accelerate as more people drive hybrids and electric cars.
Those are the challenges we face on transportation. I'm committed to working with lawmakers from both parties and citizens from every corner of the state on smart, long-term solutions so people can get where they need to go and we can get goods to market around the world.
Town hall meeting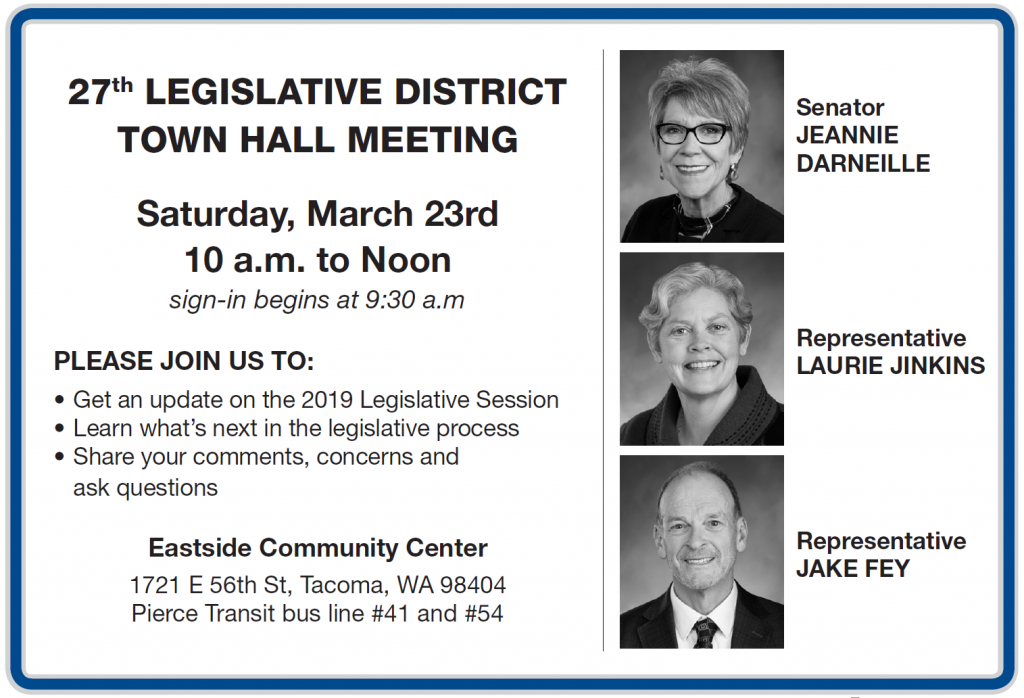 I hope to see you at the town hall this Saturday and look forward to your questions and comments!