I'm happy to report that the 2019 session finished on time, with major progress on transportation, mental health, higher education, housing and the environment.
This week, I'd like to tell you about what happened with transportation, the operating budget and other issues that matter to all of us here in Tacoma and Pierce County.
A transportation budget that keeps Washington moving (House Bill 1160)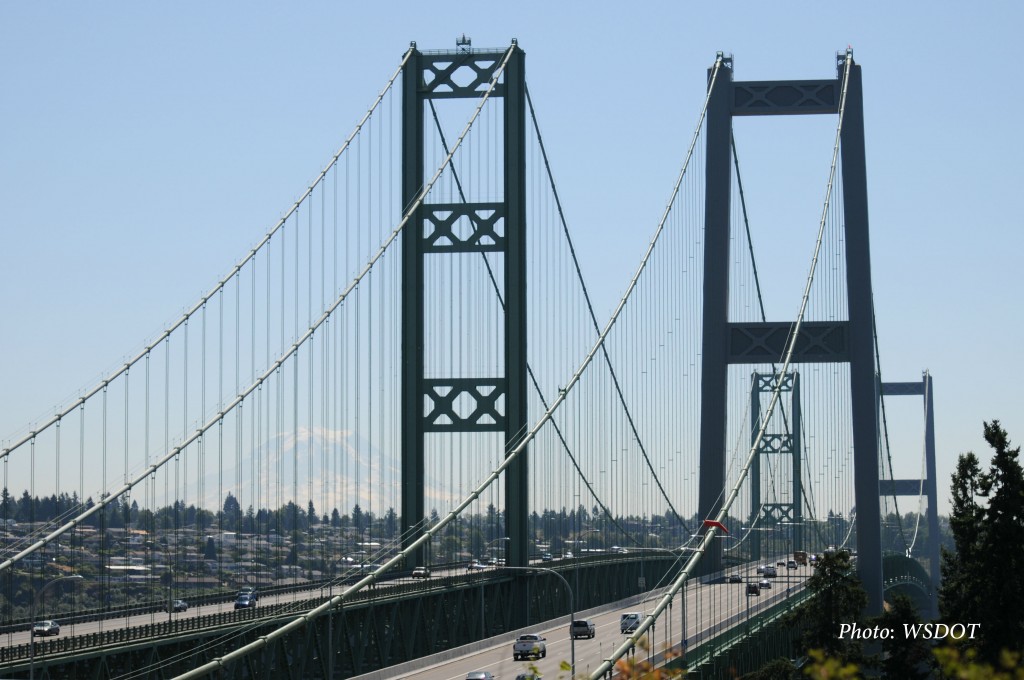 More than a million people have moved here because of our state's skyrocketing economy and quality of life. That's good news—yet it also means more people driving to work from Tacoma to Seattle and more people riding our buses, trains and ferries.
As chair of the House Transportation Committee, it's been my job to work with lawmakers from both parties and every corner of the state on creative ways to modernize our state's transportation system while working with a limited budget and being accountable to the taxpayers.
This session, we passed a bipartisan transportation budget that will help keep our state moving, and it was my honor to be the author of the legislation that passed both chambers.
The $9.837 billion transportation budget includes funding for a new hybrid ferry, funding to plan for a replacement bridge on I-5 between Vancouver and Portland and major construction projects. Local examples include the Gateway Project in Pierce County and improvements to I-5 near Joint Base Lewis-McChord.
With additional funding from Senate Bill 5825, we will speed up by three years the Puget Sound Gateway Project, which has a particular focus on getting goods to and from the ports in Tacoma and Seattle along with a faster flow of traffic. That funding will also improve the bottlenecks on Interstate 405, with $600 million to design and construct capacity improvements to the north end of I-405 and $215 million to widen I-405 from Renton to Bellevue.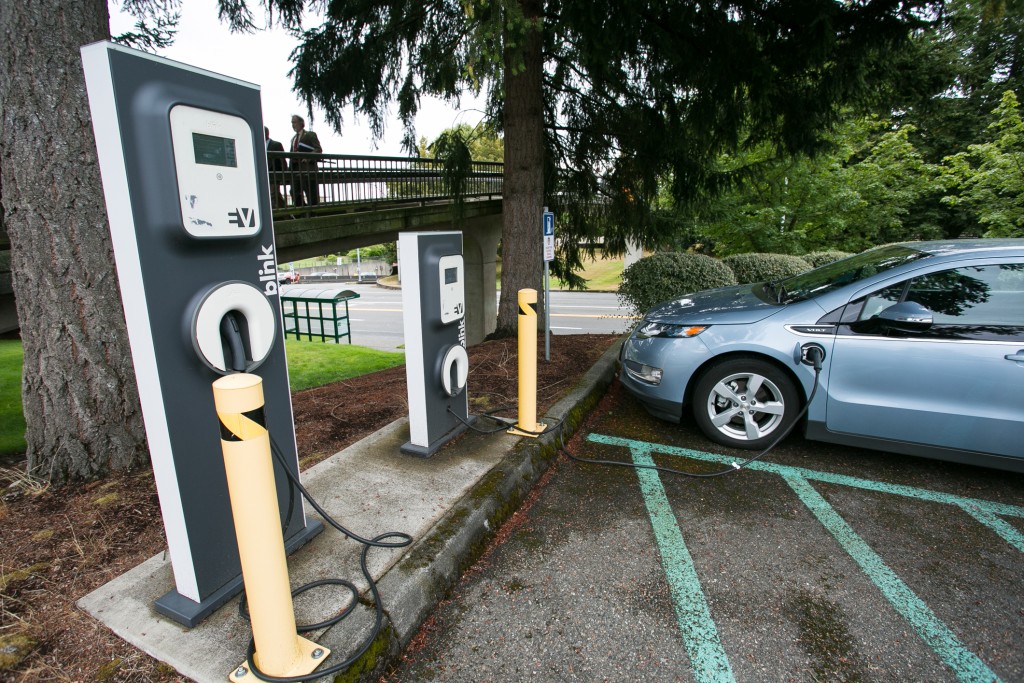 I wrote this legislation with the goal of helping make the switch to electric vehicles and cleaner fuels, with incentives to buy electric vehicles and help to build the infrastructure to charge electric cars in Washington state.
The new law also offers grants to help mass transit agencies electrify their fleets and takes steps to solve the last-mile problem in mass transit—to get you from a ferry terminal, bus stop or train station to your final destination.
Transportation electrification (House Bill 1512)
Transportation is the biggest source of carbon emissions in Washington state. Switching from fossil fuels to electricity is the smart thing to do, long-term, both in terms of costs and in reduced pollution.
However, switching to electric cars is a lot easier than changing larger vehicles such as buses, trucks, ferries and ships. I wrote this legislation to help ports collaborate with utilities on the infrastructure needed to switch to electric vehicles and vessels.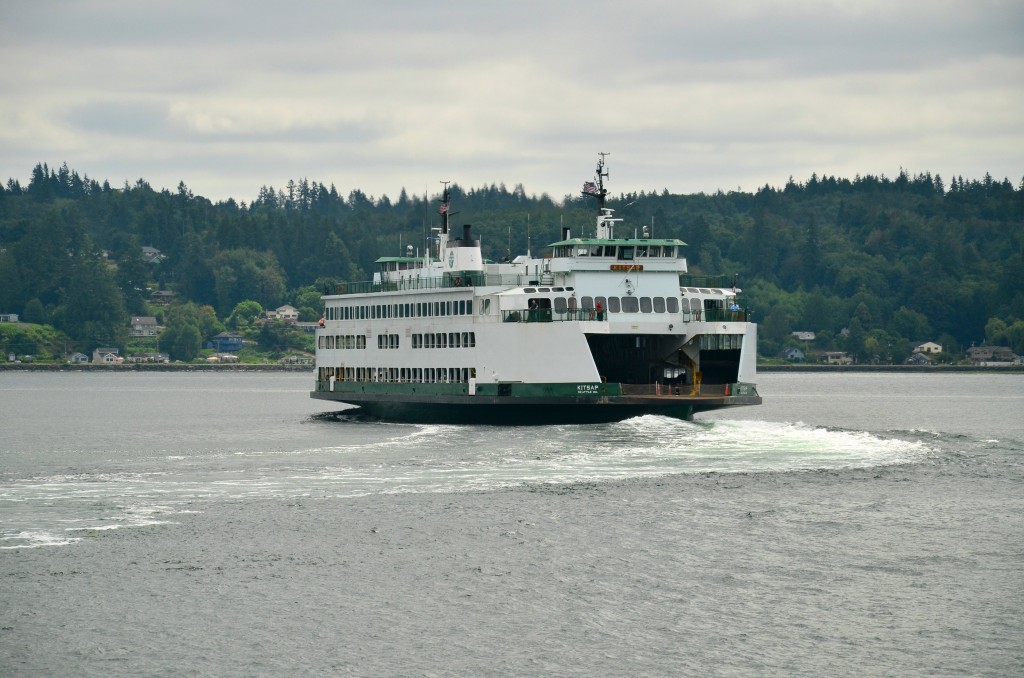 Washington state has the largest ferry system in the nation, and our particular needs make it hard to buy new ferries. That's why I introduced this bill, which allows for the existing contract for a 144-car ferry to be extended by up to five more ferries. Without this law, the state would have to go through a costly and time-consuming process to request new proposals and designs for ferries. I'm happy to report that the legislation passed and will become law.
Commercial office space means jobs (House Bill 1746)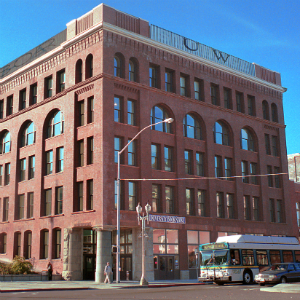 It's hard to bring in major new businesses to places like Tacoma without the right space for them to operate. Right now, there's no class-A commercial office space being built anywhere outside of King County, and that's part of the reason so many people living in Tacoma have to drive to Seattle and Bellevue for work.
I introduced this legislation to help fix that. House Bill 1746 provides tools at the local level to create incentives for developing office space. It passed the House 96-0 and passed the Senate 32-9.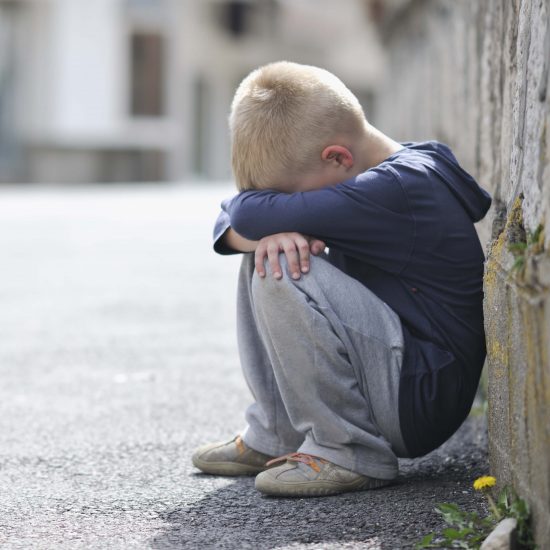 Children are innocent, and no child should be homeless. There are tens of thousands of homeless children in our school system who just want a fair chance at an education. And we know that homeless students graduate at a much lower rate.
Senate Bill 5324 is designed to help these kids get access to stable housing and the resources they need to succeed in school and life. I sponsored the House version (House Bill 1263) and this is one piece of legislation that didn't make front-page news but will make all the difference in the lives of kids here in Tacoma and across the state.
Passing a budget that puts people first
After week of late nights—and all-nighters—we were able to pass the state budget and adjourn on time this year.
All that hard work was worth it. The budget makes historic investments in behavioral health, affordable housing, education, and the environment.
Highlights of the $52.4 billion two-year operating budget include:
Affordable Housing: In addition to the state capital budget, the state operating budget makes key investments in housing programs and services, including $15 million focused on permanent supportive housing and youth homelessness and $14.5 million for the Housing and Essential Needs Program, which helps people with disabilities who are struggling to find or maintain housing.
Education: $155 million for additional special education funding ($294 million over four years), $61 million for additional levy assistance for areas with low property values, $12 million for paraeducator training and $2.5 million additional funding for student mental health and safety.
Free tuition: A new grant program will cover the tuition costs of public colleges and universities for families earning less than $50,000 per year. There are with partial scholarships for families up to state's median income.
Other investments in the state budget:
$35 million to expand Early Childhood Education and Assistance Program (ECEAP) slots and rate increases.
$31 million to improve habitat and protect Orcas.
$9 million to eliminate the backlog in testing sexual assault kits.
What do you think?
I'd like to hear your ideas, stories and comments.
You can reach me by regular mail, email or the toll-free Hotline at 800-562-6000. I hope to hear from you soon!