Dear friends and neighbors,
A couple weeks ago, I told you about the bicameral traffic safety press conference I attended. That event addressed several House and Senate bills regarding driver education and training, driver's license re-examination, limits on blood alcohol concentration and other safety strategies.
At that time, I spoke of House bills in the works to make work zones safer for transportation and a bill to make city streets and crosswalks safer for pedestrians and cyclists by limiting free right turns on red lights. These bills have now been introduced—HB 1485 and HB 1582—respectively. I am a co-sponsor of HB 1582, and there are companion bills on both House bills in the Senate.
Since that press event, I also have introduced HB 1638, which will focus on recruitment for the Washington State Patrol (WSP). The bill is an incentive program to make being a state trooper a more attractive career choice.
---
Attracting and Hiring More Washington State Troopers

The Washington State Patrol is responsible for traffic law enforcement, collision investigation, criminal interdiction, terrorism prevention, and motorist assistance on the interstate and state highway systems. As of this writing, the WSP has 516 field force troopers – 167 below the authorized level of 683 field force troopers! The agency says it's difficult to attract quality applicants, let alone hire. Several years ago, the WSP normally received 400 applicants a month, with about 6 percent being hirable. Today, the WSP sees an average of 53 applicants, still with just 6 percent capable of being hired. We need to do better!
Washingtonians rely on the WSP for traffic law enforcement, collision investigation, criminal interdiction, motorist assistance and more on our state's roads. This bill will establish better hiring practices, an accelerated training program for lateral hires from other law enforcement agencies within the state, and provide bonuses to cadets and lateral hires in two stages.
Click here to watch my public testimony in support of this bill; and for a complete review of what this bill will entail, you can watch the entire public hearing by clicking here. I'll be sure to keep you updated as this bill progresses.
---
An Update on the State's Proposed New Airport Sites
As part of the Move Ahead Washington implementation, the Transportation Committee is charged with dealing with the status of operations and current challenges with air travel within our state. Four years ago, the Washington State Legislature created the Commercial Aviation Coordinating Commission (CACC) to recommend one of three proposed sites (two in Pierce County and one in Thurston County) by June of this year.
In my updates to you this Legislative Session, I've been candid in sharing with you that I agree with opponents of these three sites. Opposition is varied for a number of reasons, which is why earlier this week I introduced HB 1791. This bipartisan bill with 13 co-sponsors will more thoroughly evaluate other potential sites by replacing the CACC with a work group that will provide a comprehensive investigation of airport capacity in the state. The work group will not be charged with recommending one or more sites, but rather identifying strengths and weaknesses of potential sites.
FOX Q13 in Seattle has already reported on this topic, and you can read more by clicking here.
---
My Sponsorship of Page Ulrich Poehlmann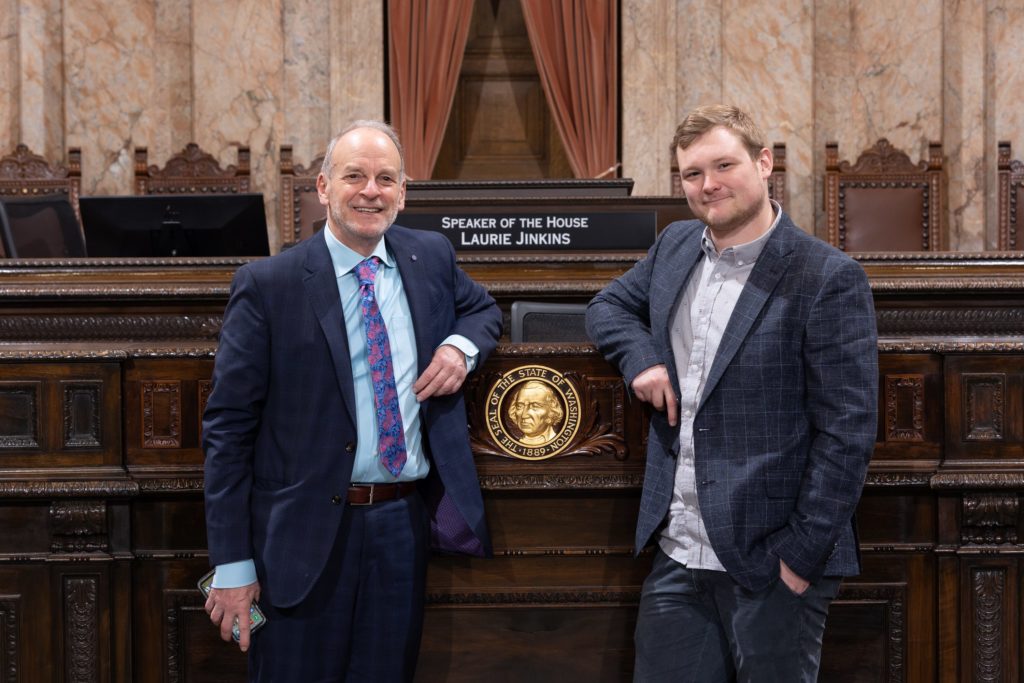 I recently sponsored Charles Wright Academy student Ulrich Poehlmann as a page in the Washington State House of Representatives. He is the child of Scott and Beth Poehlmann of Tacoma.
Ulrich enjoys history, government, fencing, and model rocketry. Pages assume a wide variety of responsibilities, from presenting the flags to distributing amendments on the House floor. They support the efficient operation of the Legislature while also receiving daily civics instruction, drafting their own bills, and participating in mock committee hearings.
The legislative page program gives young Washington residents the chance to learn and participate in the legislative process. This unique opportunity is open to all Washington residents who are at least 14 years old but have not reached their 17th birthday. In 2023, a one-time exception is being allowed for 17- and 18-year-olds to participate during two specific weeks since the program was discontinued during remote legislative sessions in the peak of the COVID-19 pandemic.
For more information, including how to apply, please visit the page program's website by clicking here.
---
A New Tax Credit for Working Families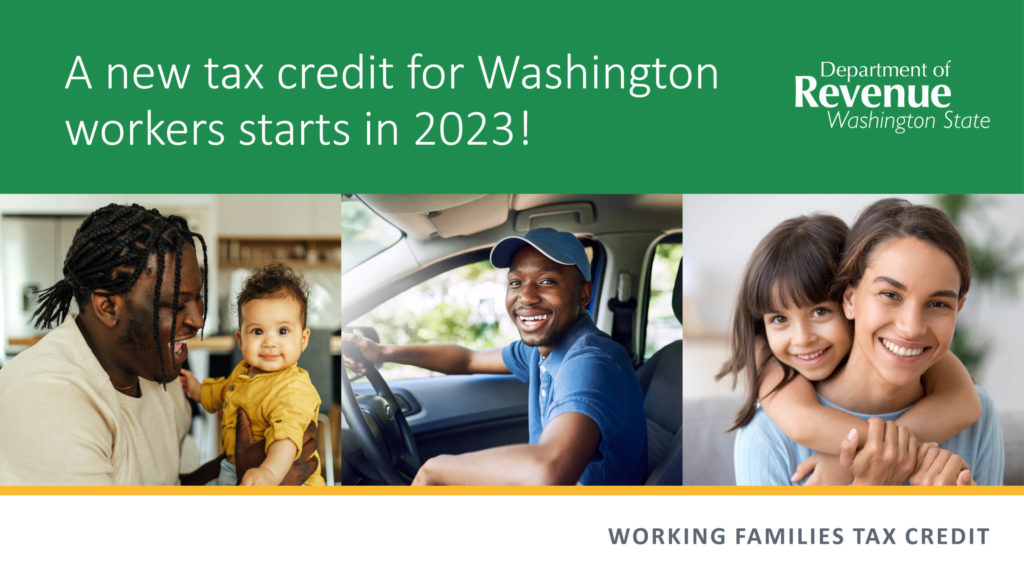 The Working Families Tax Credit is a new program that will provide payments of up to $1,200 to low-to-moderate income individuals and families. The amounts are based on income level and the number of qualifying children (if any).
This program will help us stimulate local economies, promote racial equity, and provide the financial stability Washington families need right now. To find more information in several available languages, visit the Working Families Credit website.
---
Video Update

Last but certainly not least, I want to share this video with you about some of my priorities this Legislative Session. While the video highlights many themes I've already talked about in terms of all things transportation-related, there is another bill to me that is near and dear to my heart. Back in 2015, I first introduced HB 1682, commonly referred to as the Homeless Students Stability Bill, which was signed into law in 2016. Late last month, I introduced HB 1622, which includes some amendments to this original bill to further provide community supports and counselors for students who may be at risk of becoming homeless. I have also requested additional funds for this great program which is oversubscribed. It had a public hearing on Tuesday afternoon. Please continue to read my biweekly newsletters for updates on all of the topics I bring before you.
Sincerely,