Dear friends and neighbors,
We are in the final stretch!
There's less than one month left in the 2021 Legislative Session. This week both the Senate and House released their budget proposals for the biennium. As a member of the Transportation Committee, I've been focused on ensuring equity and climate justice are incorporated into the House Transportation Budget. So that everyone, regardless of their background or socioeconomic status, has access to efficient, reliable, and fuel-environmentally friendly transportation in their communities.
The confluence of airports, roads, and highways in the 11th LD has resulted in our district having the worst air quality in the state.  South King County is often neglected in transit expansion projects such as ST2. Targeted transportation investments in the 11th LD can clean up the air we breathe, help community members travel with more ease, and connect our community with more opportunities across King County. I am committed to advocating for our district in conversations on transportation investments and ensure that your voices are heard.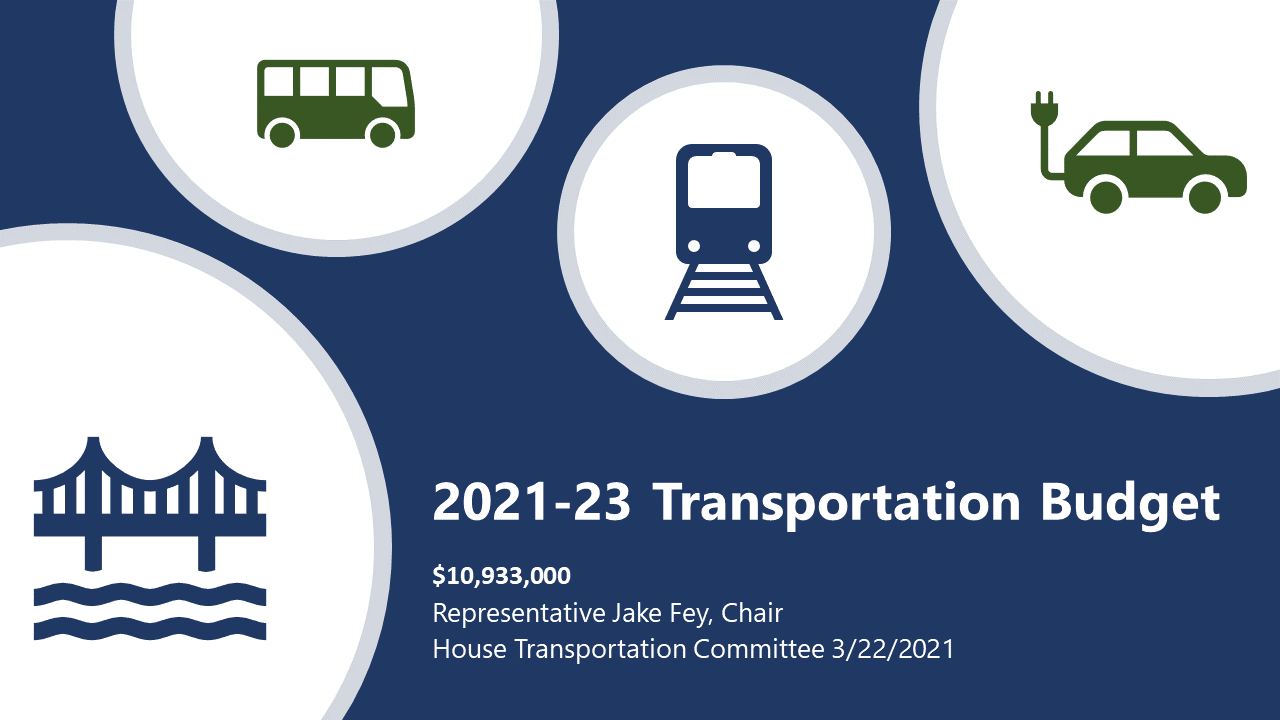 The House Transportation Budget would invest over $20 billion in eco-friendly transportation and electrification, construction projects, and policy reforms addressing equity and boosting opportunity from 2021 to 2023. Here is a non-exhaustive list of equity and climate initiatives that have been incorporated into the House's proposal.
Increasing Diversity in the Workforce:
$6 million provided to increase diversity in the transportation construction workforce through the pre-apprenticeship support services (PASS) program and assistance to minority and women-owned businesses to perform work in highway construction.
$2 million provided to the Office of Minority and Women's Business Enterprises to increase the number of certified women and minority-owned contractors outside of the Puget Sound area in the transportation sector and support these contractors to successfully compete and secure more transportation contracting opportunities.
Investing in Clean Energy:
$1.2 million provided for a pilot program to provide grants to clean alternative fuel car sharing programs that provide clean alternative fuel vehicle use opportunities to underserved communities and low- to moderate-income members of the workforce not readily served by transit or located in areas with high levels of carbon emissions.
$152.5 million provided to continue electrifying Washington State Ferries within the Department of Transportation.
Expanding Public Transit in Under-Served Communities:
Directs the Joint Transportation Committee to conduct a study on the impacts of current and historical city transportation investments on communities of color, low-income households, vulnerable populations, and displaced communities. The assessment will include specific approaches to addressing existing inequities within cities, as well as recommendations to develop best practices to improve, diversify, and expand city transportation investments.
Continues funding authority for public outreach activities focused on underserved and harder to reach populations.
 While the proposed House Transportation Budget addresses many issues of equity and climate justice, we must continue furthering our legislative goals to lead Washington towards a clean and just future in transportation.
The budget will head to the floor on Apr. 3 at 9 a.m. Read more on the House Transportation proposal here.
Additionally, my colleagues, Reps. Ramos and Valdez, published a fantastic op-ed on the issue of equity in Transportation funding. Click here to read more.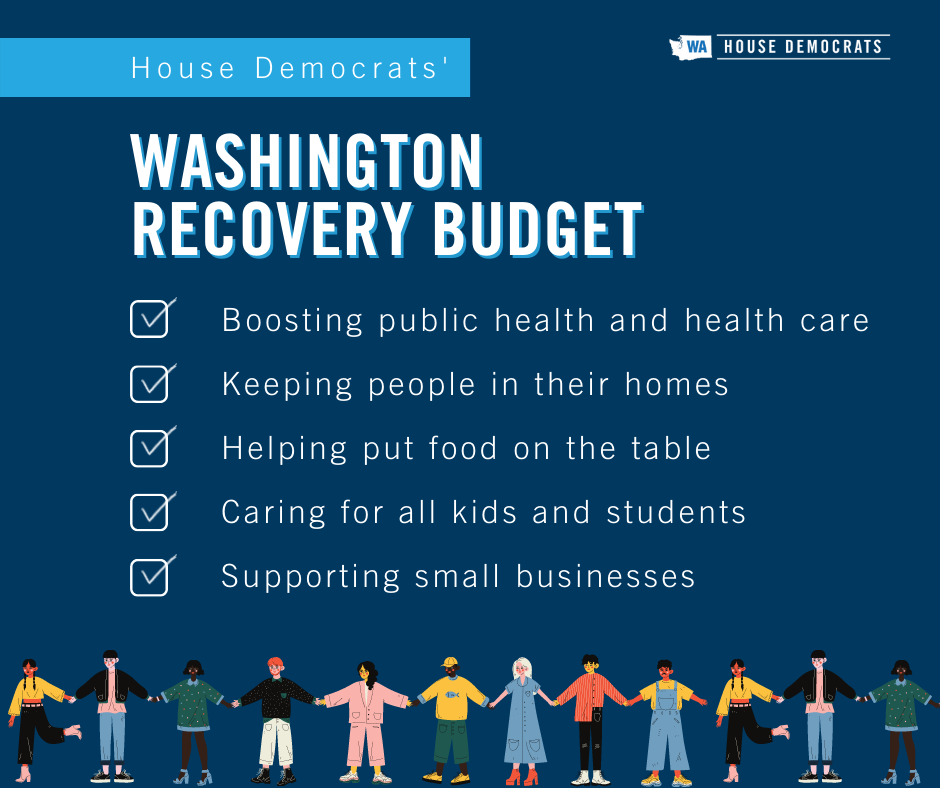 Getting through the pandemic together begins with investing in one another. The House budget proposal will help every community in Washington build back better, stronger, and in a more inclusive manner.
Read more here.
Vaccine corner: expanded eligibility for all Washingtonians 16+!
Yesterday, Governor Inslee announced that everyone over the age of 16 in Washington will be eligible to receive the vaccine starting April 15th. Additionally, starting yesterday vaccine eligibility was expanded to include anyone with two or more comorbidities, those between the ages of 60 and 64, workers in restaurants, food service, manufacturing and construction, people experiencing homelessness, and staff and volunteers in congregate settings.
It is also no longer necessary to show proof of eligibility from the Department of Health's Phase Finder to get a vaccine. For help finding a vaccine appointment, visit this link or dial 1-800-525-0127. Language assistance is available both online and over the phone.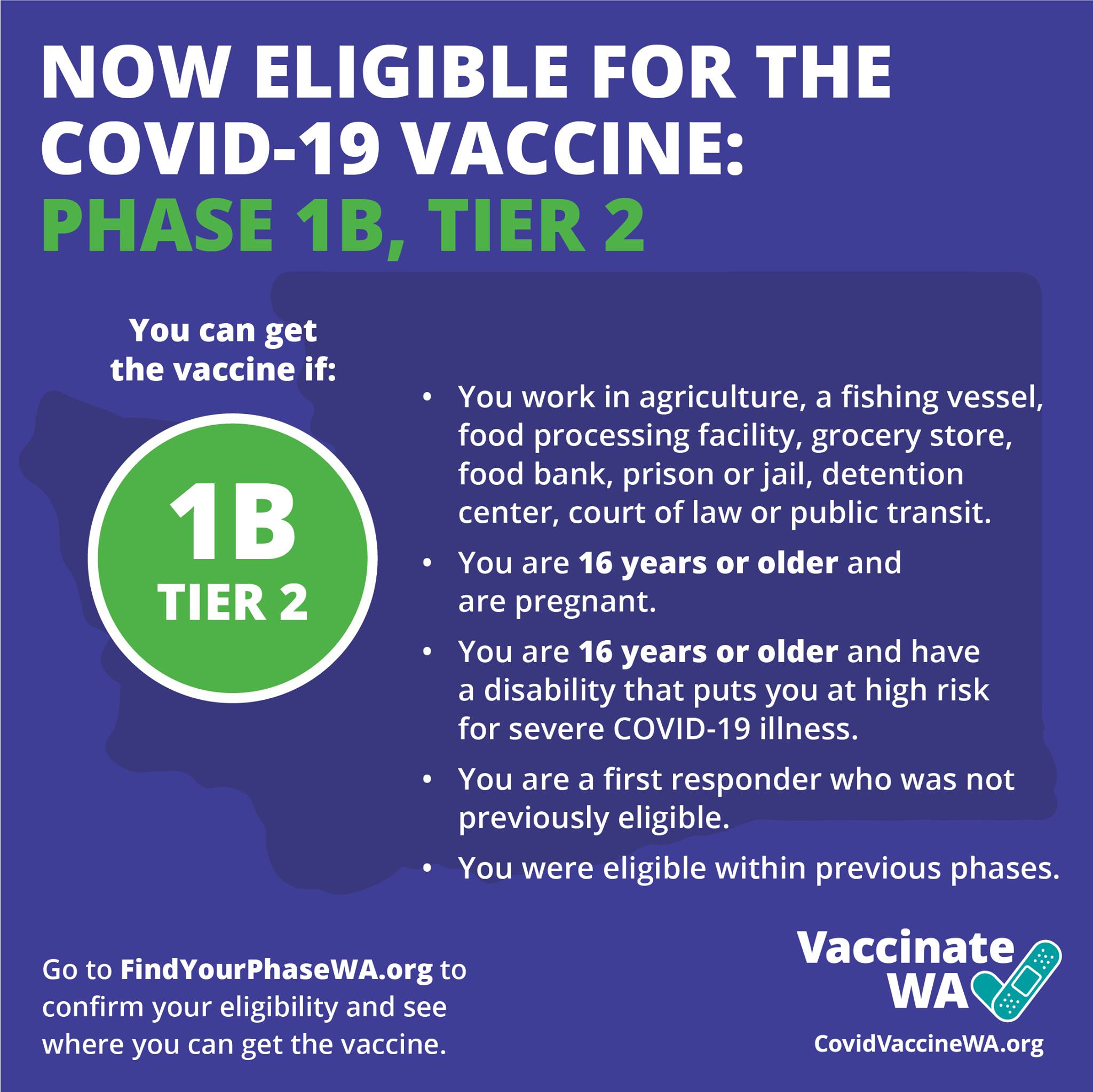 How to get your stimulus payment
Are you still waiting to receive any of your stimulus checks? Find when and how you will be sent your 2021 Economic Impact Payment with the Get My Payment tool. Get My Payment updates once per day, usually overnight. Follow this link and then click the Get My Payment Button.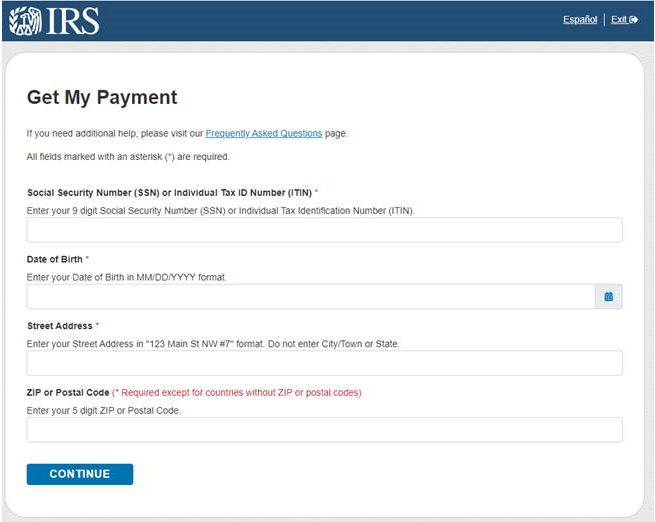 HB 1274 is headed to the Governor's desk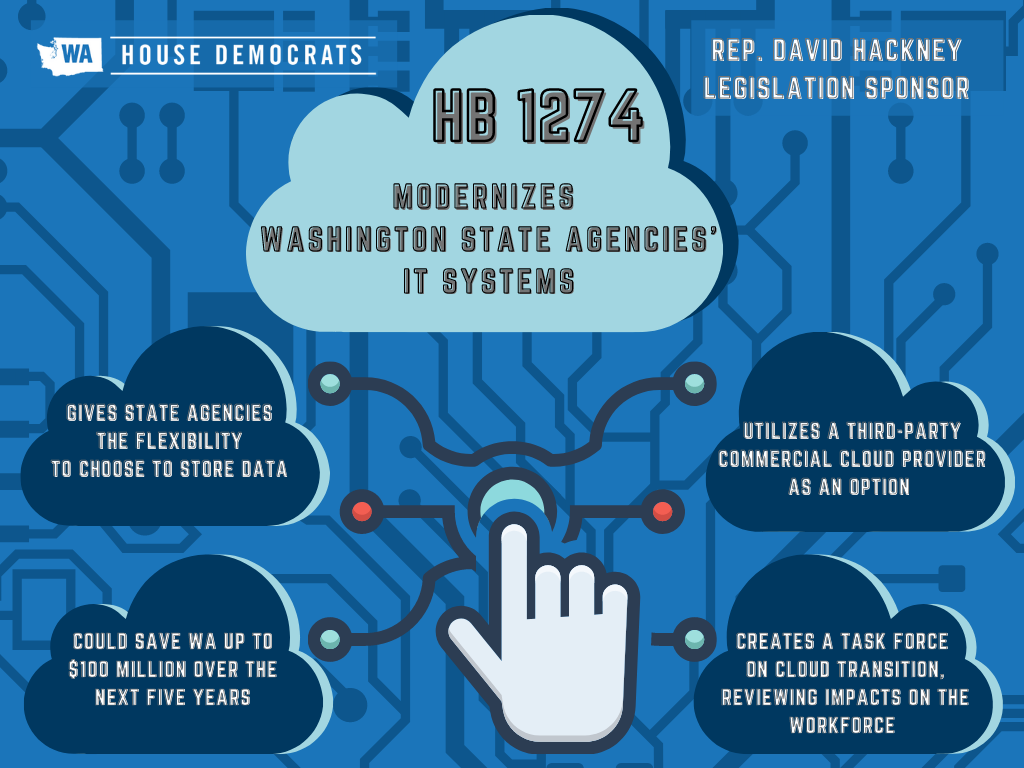 This week my first bill, HB 1274, passed out of the Legislature with, once again, overwhelming bipartisan support!.
Throughout the COVID-19 pandemic, it's been difficult watching our community members struggle to access needed resources, like unemployment insurance, through state agencies due to high demand. I am excited about the opportunity that this law will have to improve remote services for state agencies that choose the commercial cloud.
Next, it's headed to Gov. Inslee's desk to be signed into law! Stay tuned for more information.
To stay up-to-date on the issues that I am working on, visit my legislative website or follow my official Facebook page!
In service,