Dear friends and neighbors,
In the spirit of Earth Day next week, I wanted to take this newsletter to talk about an issue I deeply care about: climate justice. Our district is disproportionately impacted by climate change. The confluence of carbon emissions from highways and airfields resulted in poor air quality that ranks near the bottom in the state. To ensure the health and safety of our communities, we must take bold, immediate action on climate change. I am committed to supporting effective policies to reduce carbon emissions and ensure a just transition to a green economy.
That's why I was excited to see two comprehensive proposals to reduce Washington's greenhouse gas emissions introduced in the State Legislature this year—SB 5373, the WA Strong Act, and SB 5126, the Climate Commitment Act, also known as the Cap & Invest approach. Many of you have written in to share your views and ask thoughtful questions about these two bills. Let's break them down.
WA Strong vs. Cap & Invest
WA Strong and Cap & Invest present two options for reducing greenhouse gas emissions in Washington.
The WA Strong Act is a multi-billion-dollar economic recovery and climate finance program that aims to help Washington meet climate goals through the implementation of an economy-wide tax on carbon pollution and a just transition to a green economy. This bill is estimated to generate about $1 billion in revenue every year for ten years and all the revenue must be used for climate-related investments for priorities such as forest health, broadband, clean transportation and renovation projects.
Cap and Invest, or the Climate Commitment Act, addresses carbon pricing by capping carbon emissions on Washington's largest polluters to achieve net zero emissions by 2050. This is done by placing a hard cap on Washington's carbon emissions which declines over time and would require major emitters of greenhouse gases to acquire allowances from the state to account for their continued emissions. A similar model was adopted in California. This proposal would generate an estimated $1.8 billion over the next six years which can be used for a variety of purposes, including the general fund.
Given the amount of revenue that will be generated for clean community projects and transportation investments in the WA Strong proposal, I have been a strong supporter of this proposal over Cap & Invest. To learn more see the comparison graphic below or read about WA Strong here.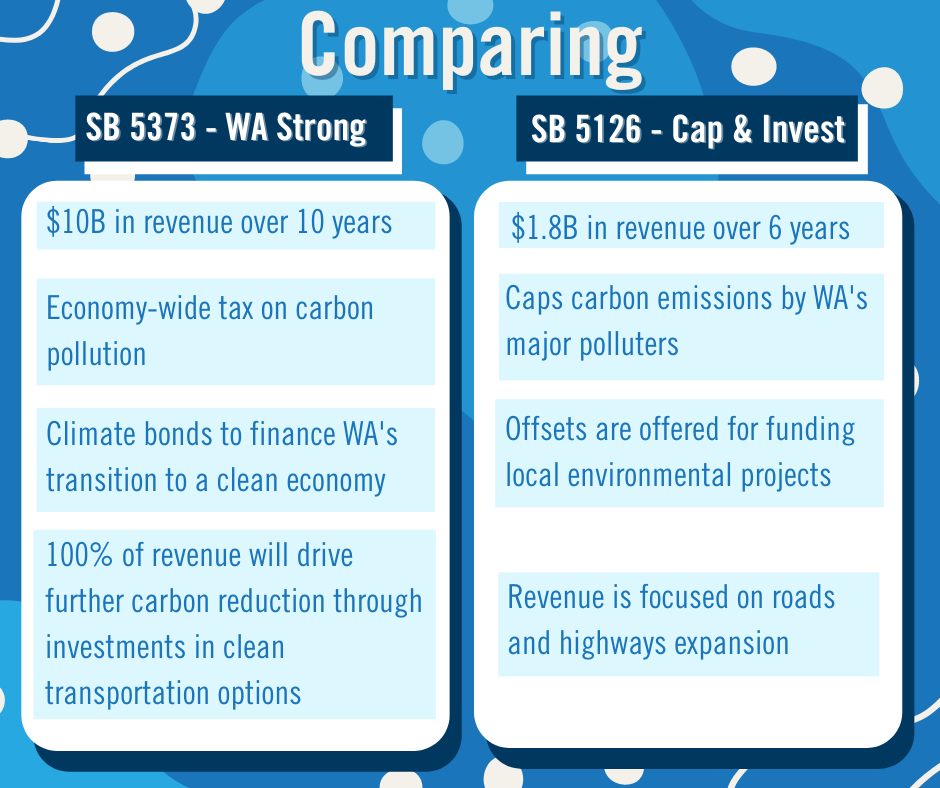 Transportation Projects for the 11th District
A couple of weeks ago, my colleagues and I passed a $22.31 billion transportation package in the House. Our district received $247 million from the budget's fund to expand clean transportation options and renovate roadways to reduce carbon emissions and minimize the time and stress of your commute. The House-proposed Transportation package still needs to be reconciled and approved by the Senate before passing out of the Legislature.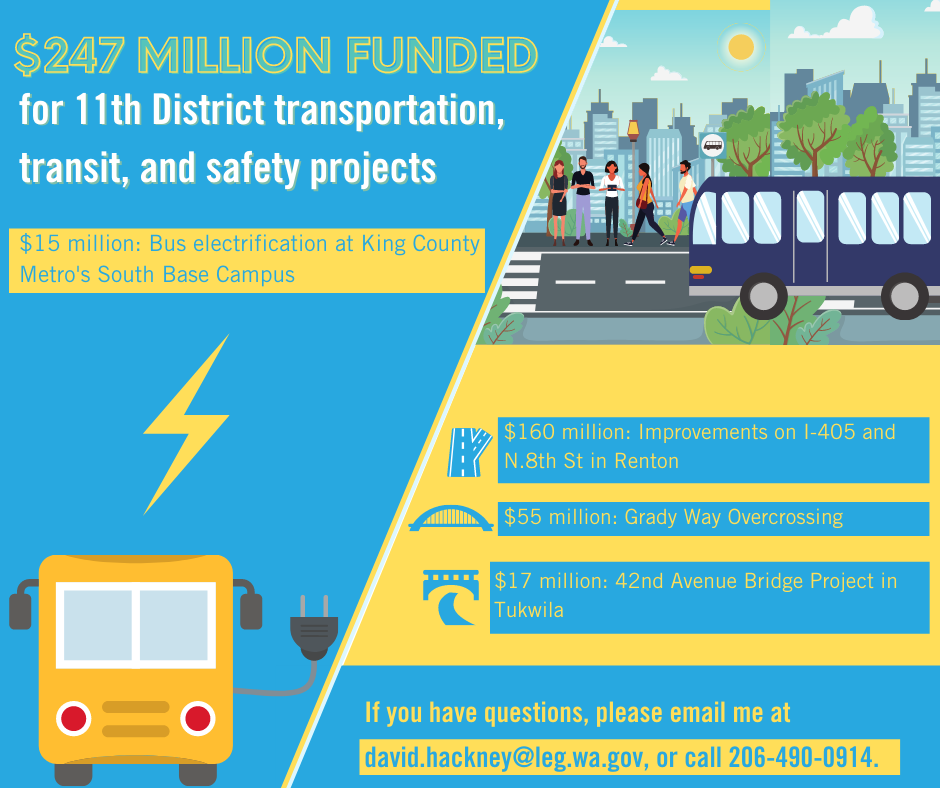 Capital Budget Projects for the 11th District
As Vice Chair of the Capital Budget Committee, a top priority of mine this session was securing funding for the 11th LD and ensuring equitable investments in state construction projects. My colleagues and I passed a historic $6.23 billion Capital budget for funding community public works projects throughout Washington state. In the 11th District, we received over $6 million in funding to build affordable housing, safeguard community health, and address rising gentrification in our communities.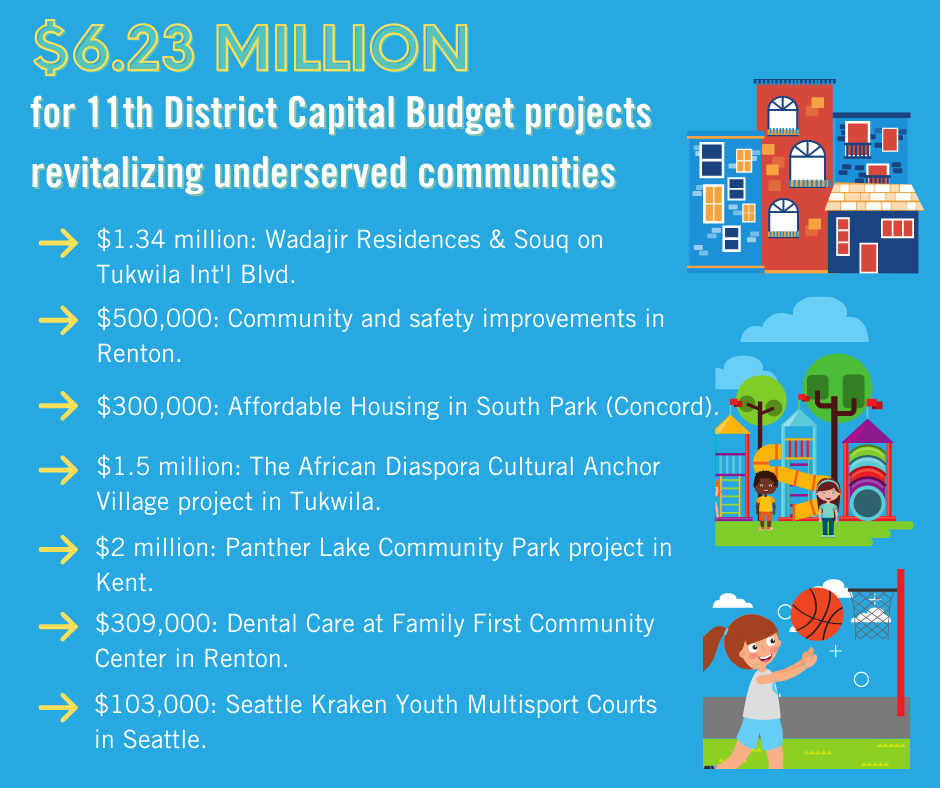 Find your nearest vaccine location!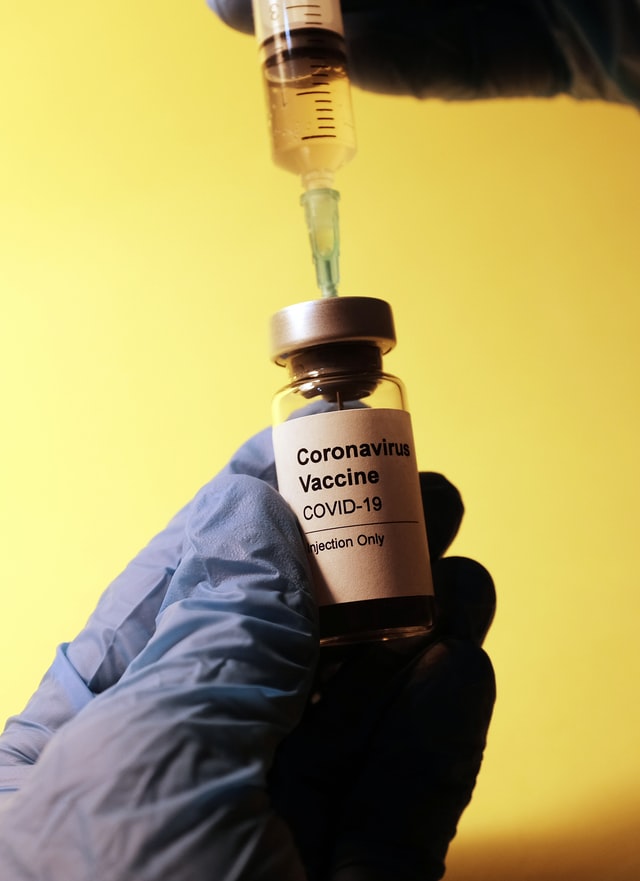 As of this week, COVID-19 vaccination eligibility is now open to all Washingtonians 16 and older. Use this link to see every location in South Seattle offering COVID-19 vaccines and schedule your vaccination appointment today. You can also use this site to search for other vaccination locations throughout the state. For the COVID-19 Information Hotline, dial 1-800-525-0127, then press #. Language assistance is available.
Restoring driving privileges
Last week, my colleagues and I passed SB 5226, eliminating driver's license suspensions for failure to pay a traffic infraction for a moving violation. Hear how this legislation helps tens of thousands of Washingtonians affected by this inequitable roadblock here.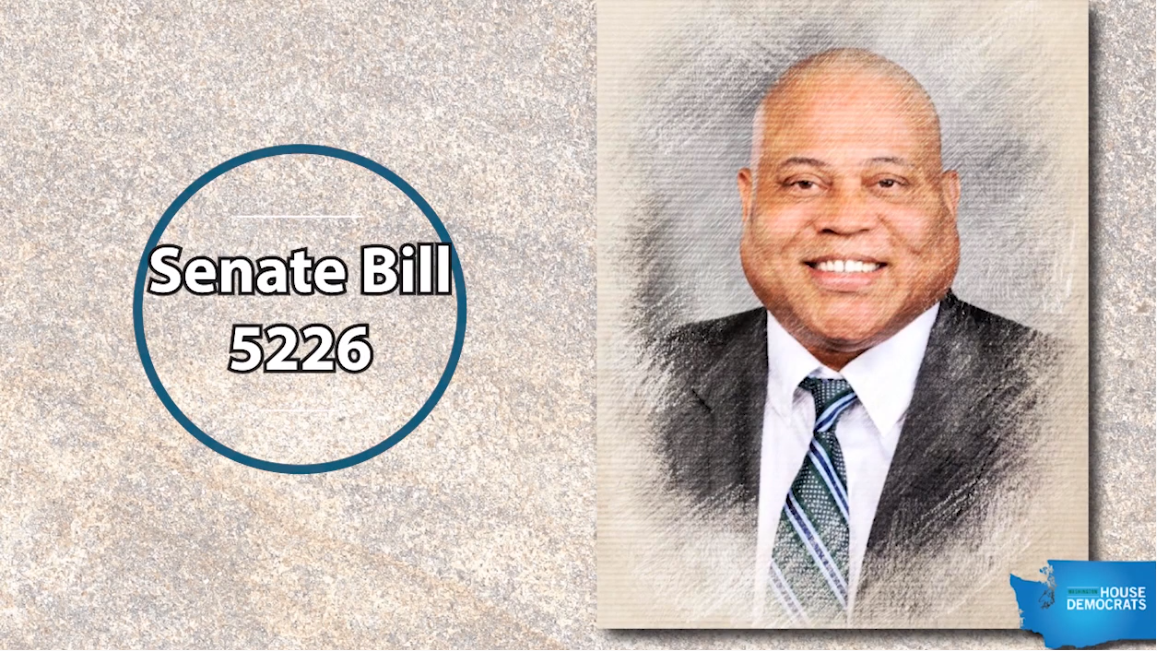 Racial equity in our public schools
This past Sunday, we passed legislation requiring all school administrators, teachers, staff, and school board members in Washington to undergo diversity, equity, and inclusion, and anti-racism training to better serve our students of color. Hear me break down why this training is necessary for community leaders in public education.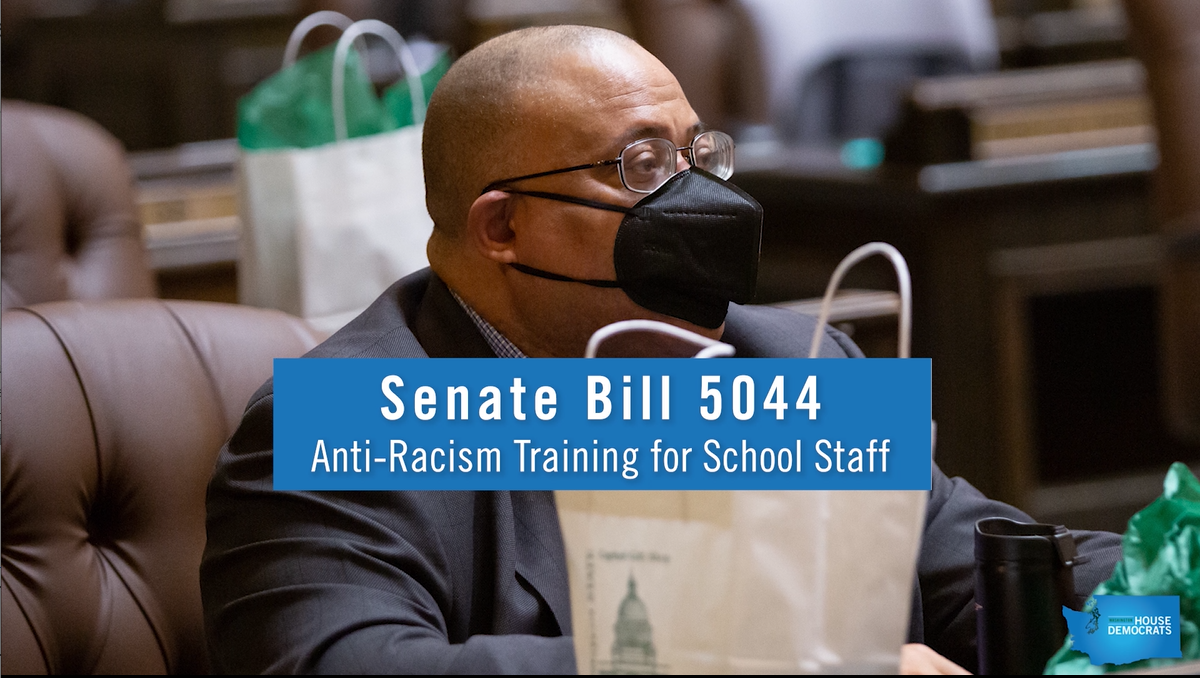 To stay up-to-date on the issues that I am working on, visit my legislative website or follow my official Facebook page!
In service,

---