Dear friends and neighbors,
With Thanksgiving right around the corner, I wanted to use this newsletter to highlight food insecurity. One in every ten Washingtonians struggles with hunger and one in every six children comes from a household that struggles to put enough food on the table. Despite living in the state that ranks 10th in overall wealth, we rank 34th in food insecurity and over one million Washingtonians visited a food bank last year. Over the interim, I volunteered weekly at Sustainable Renton's Free Grocery Store. It is impressive to see the system that these food banks have developed to distribute food to those who need it, but we must do better. Last session, I joined the Food Fighters legislative caucus, which works to alleviate child hunger. The Food Fighters supported a number of bills and budget provisos to address the impacts of that COVID-19 had on food security for low-income youth. In this newsletter I will detail what the Legislature did last year to alleviate food insecurity and share some resources for dealing with food and housing insecurity.
Food and Rental Assistance
Washington communities have born a lot through this pandemic. We have seen our state shut down, our economy falter, our schools closed, and far, far too much death. However, instead of cutting services, House and Senate Democrats invested in our community with the Washington Recovery Budget. Bolstered by funds from the American Rescue Plan Act, the Washington Recovery Budget will help every community in Washington recover quicker. We placed a special emphasis on keeping people fed and in their homes. Some highlights of the budget include:
$658 million for rental assistance in addition to the $325 million allocated for rental assistance in the Step One for Community and Economic Recovery passed in February;
$187 million in mortgage assistance through the ARPA Homeowner Assistance Fund to help prevent foreclosures and delinquencies;
$124 million in food assistance programs so that families will not go hungry;
$292 million for homelessness response and permanent housing supports;
$79 million to increase TANF grants by 15% and extend the time limit for benefits;
A $26.5 million increase to the Housing and Essential Needs Program. We know there are about 1700 people who are homeless, with disabilities, who are eligible for this program but there haven't been enough funds to serve them, so this funding will get those 1700 people into the program; and
$29 million increase for the Emergency Cash Assistance program for families who need one-time funds to maintain safe housing and utilities or have an unexpected emergency.
Food Resources
If you need food assistance, the following organizations can help:
Sustainable Renton's Free Grocery Store
Northwest Harvest's SODO Community Market
Northwest Harvest Hunger Response Network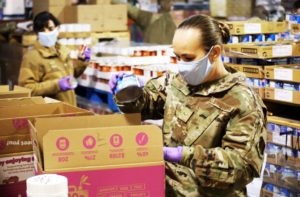 Housing Resources
With the expiration of the eviction moratorium, tenants can now once again be evicted. The American Rescue Plan Act allocated billions for emergency rental assistance. Much of that money is still available. If you need help paying back rent or are a landlord who has tenants who have struggled to pay rent during the pandemic, King County has rental assistance available.
You can learn more here: https://kingcounty.gov/depts/community-human-services/COVID/eviction-prevention-rent-assistance.aspx.
To stay up-to-date on the issues that I am working on, visit my legislative website or follow my official Facebook page!
In service,

---