Join us for coffee & conversation
There's nothing more important to us than hearing directly from you. We're holding a series of coffee chats throughout the 28th District so you have a chance to be heard.
It's only by listening to each other with respect that we can work together, as Washingtonians, to make our state a better place to live, work, and raise a family.
It's an honor to serve the beautiful 28th. We hope to see you at one of these events!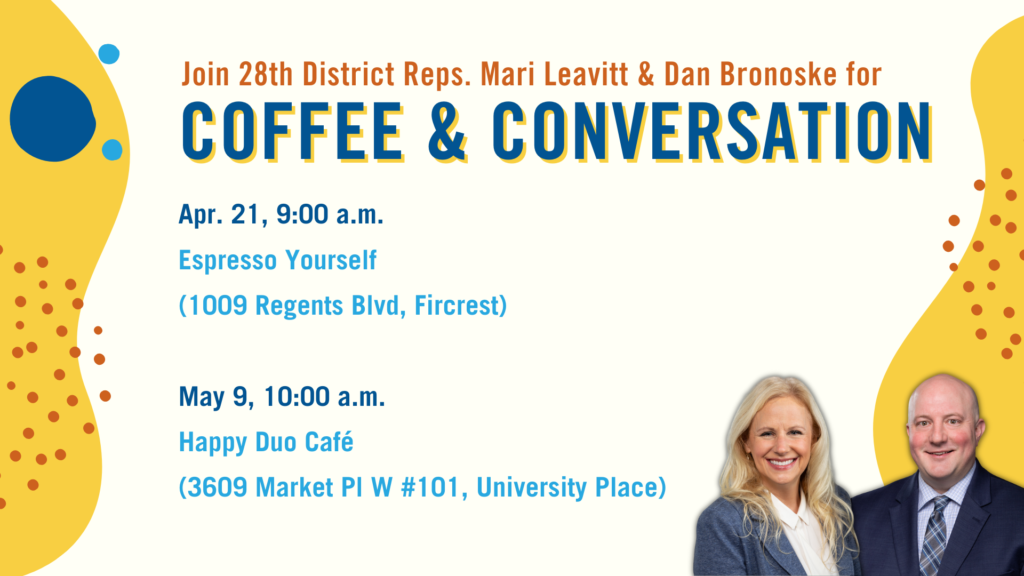 ---
Read my latest op-ed
Having grown up as a military child, I'm proud to advocate for legislative solutions that ensure service members and their families have full economic, educational, and emotional support.
Military spouses courageously sacrifice so much to serve our communities—I hope you'll join me in honoring them not just this November but every month of the year. Read more in my latest op-ed for The News Tribune.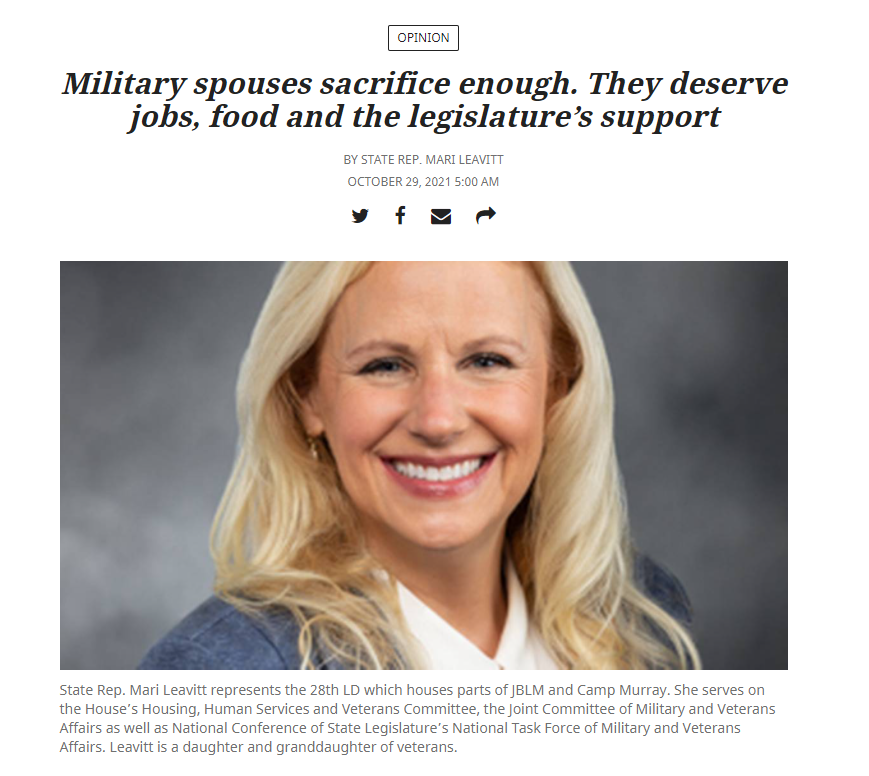 ---
2022 Legislative Update
Click here or on the photo below to to read our report on the historic 2022 session of the Legislature.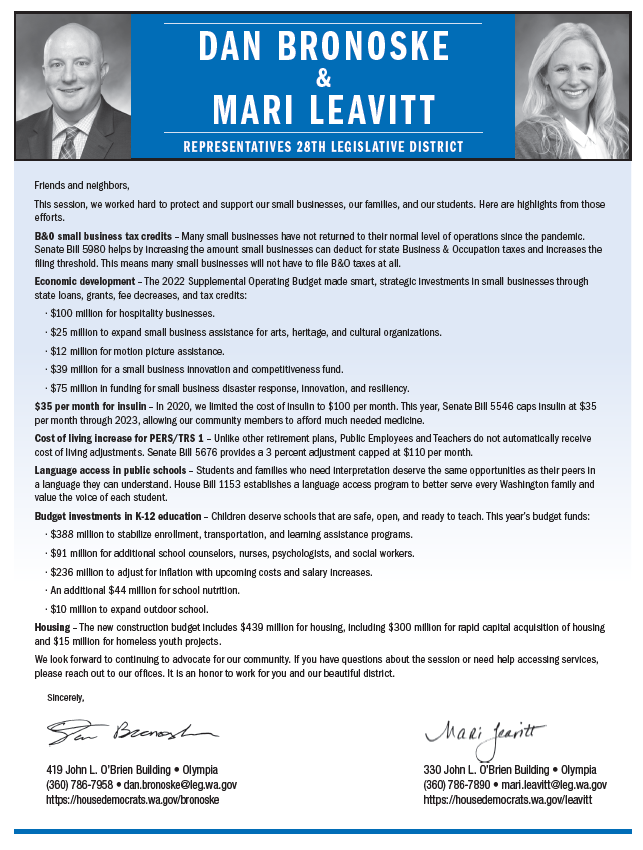 ---
2021 Legislative Update
I sent out an update on the past legislative session that highlights the budgets and bills I voted for to address the pandemic, support small businesses, help struggling families and reduce tax burdens for those who need it most. Visit this link or click on the preview below to read more.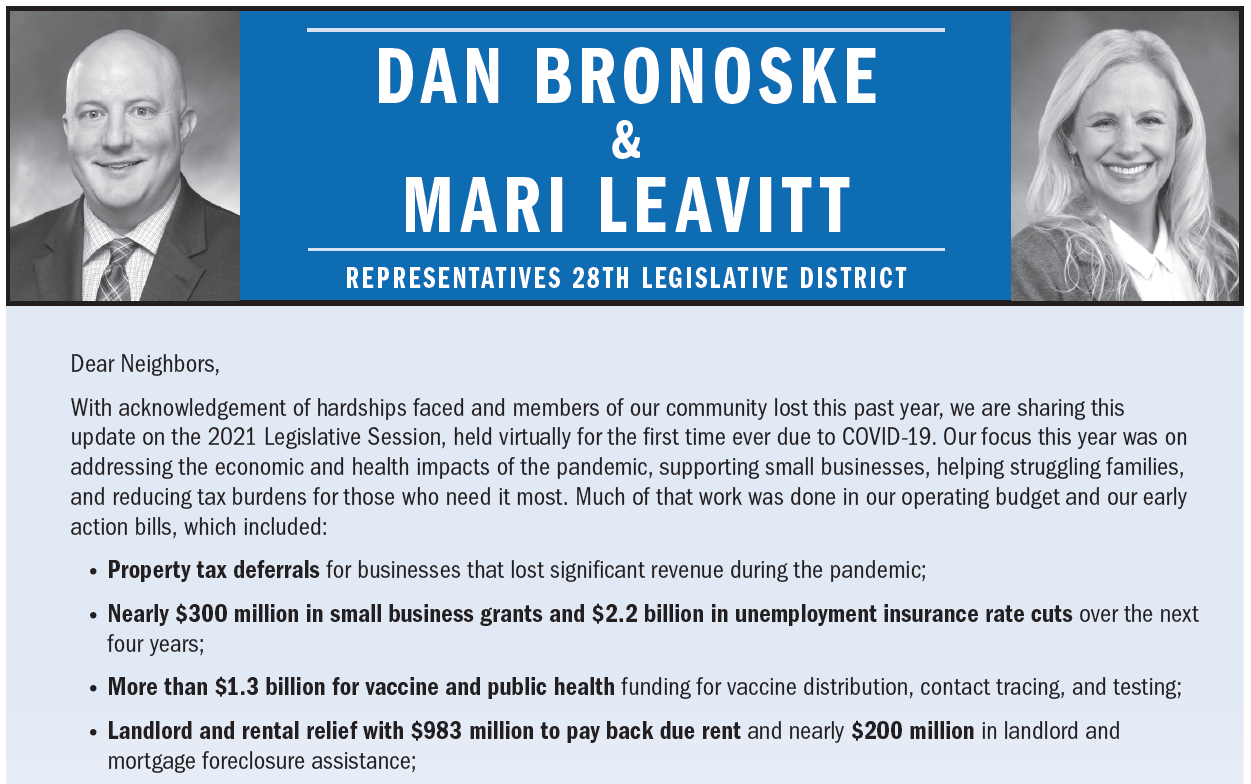 ---
Videos
Feel free to contact my office with your requests and concerns on legislative issues. Either I or my legislative assistant will return your call, email or letter promptly. Here's some information you may find useful:
It's my honor to serve you!
Sincerely,