Update 05/01/2023: On April 26, after 105 days, the 2023 legislative session concluded. This year brought us back to Olympia, in person, where each day provided new opportunities to help our communities. Major legislative priorities included helping to give working families and military spouses a pathway to economic stability and prosperity, reducing the proliferation of fentanyl in our community, making historic investments in education (particularly special education), addressing workforce shortages, and providing wrap-around services to address the root causes of the behavioral health crisis. Read more about our work here.
---
Learn how to participate in the legislative process.
---
2022 Legislative Update
Click here or on the photo below to to read our report on the historic 2022 session of the Legislature.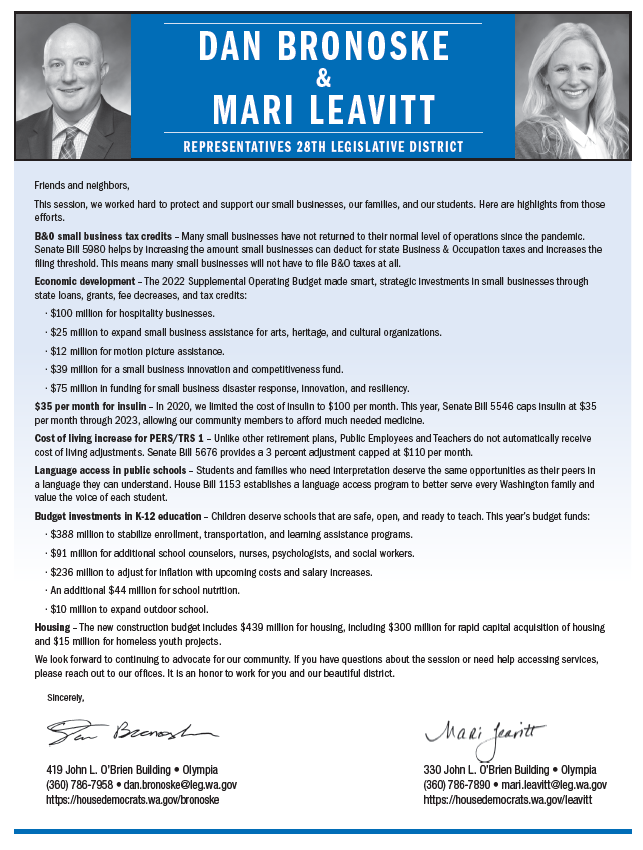 ---
2021 Legislative Update
I sent out an update on the past legislative session that highlights the budgets and bills I voted for to address the pandemic, support small businesses, help struggling families and reduce tax burdens for those who need it most. Visit this link or click on the preview below to read more.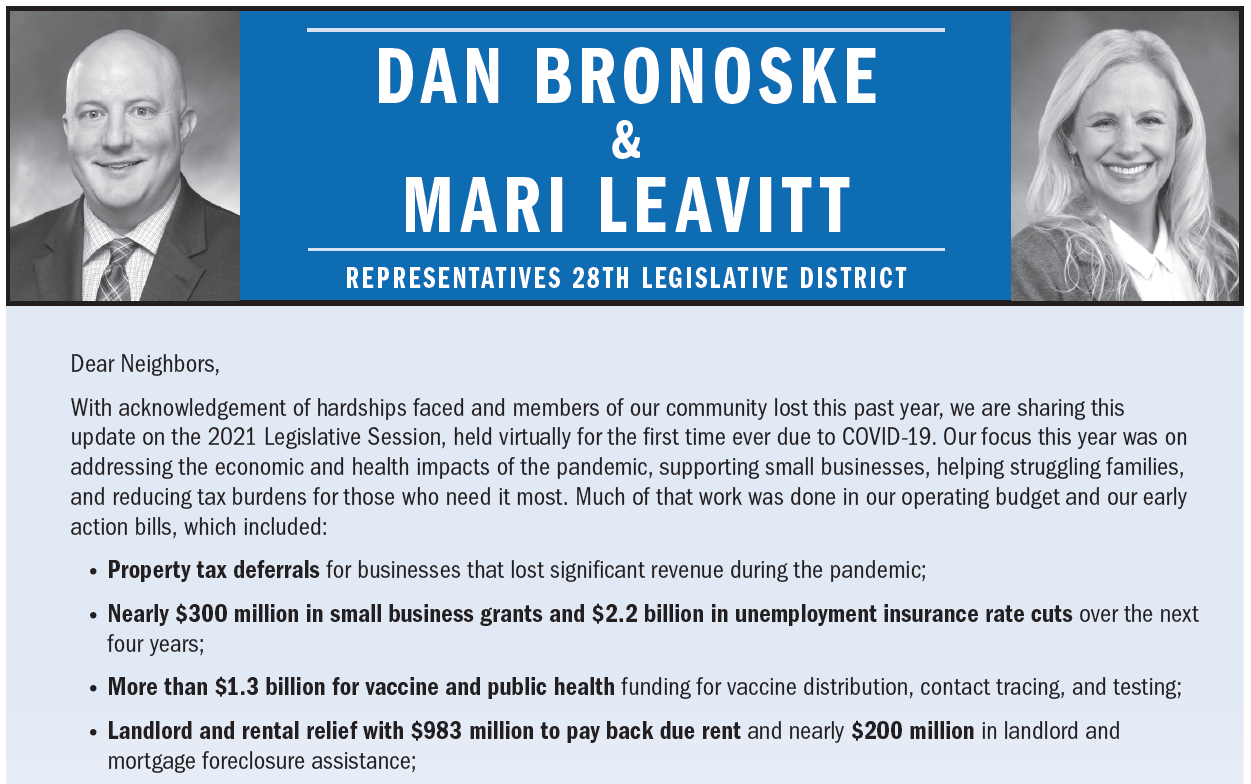 ---
Videos
Feel free to contact my office with your requests and concerns on legislative issues. Either I or my legislative assistant will return your call, email or letter promptly. Here's some information you may find useful:
It's my honor to serve you!
Sincerely,