The Fourth of July holiday is a time to appreciate the sacrifices made for our independence and imagine what the future of our country holds.
It is also a time to have fun and we hope everyone across the district enjoys a wonderful celebration. If you are not sure about current fireworks laws in your community, you can check out this list of fireworks rules for Pierce County locations as well as helpful safety guidelines.
Even though the legislative session has ended, we are still available to you listen to any ideas, questions, or concerns you have. Please feel free to reach out to either of us to schedule a time to chat or meet. It is the highest honor to serve as your representatives in Olympia.
We wish you a safe and happy Fourth of July!
Thank you,

---
Many of you received the 2019 end of session newsletter in the mail last week. If you did not receive one or prefer a digital copy, please click here to read about the work we have done.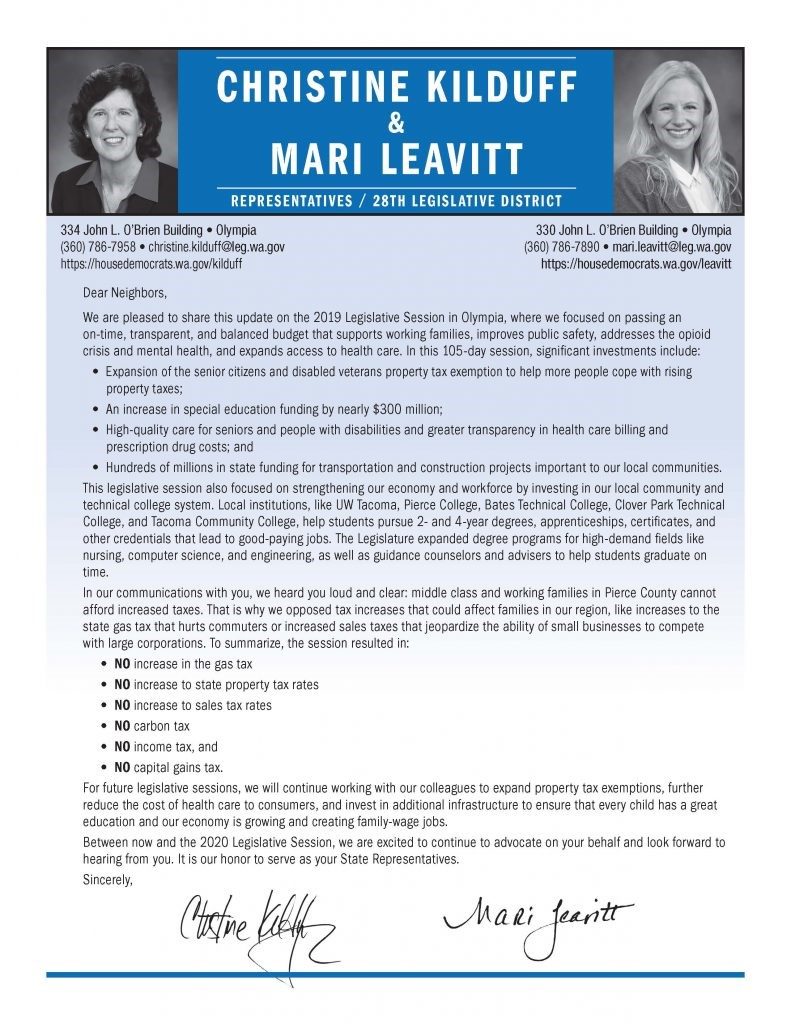 ---
"Coffee & Conversations" in Fircrest
We are hosting another "Coffee & Conversations" on Tuesday, July 30 from 4:30 p.m. to 6:00 p.m. in Fircrest at Espresso Yourself located at1009 Regents Boulevard.). At previous small group discussion events, we have enjoyed hearing from our neighbors and sharing what legislators worked on this year. Please mark your calendars and join us for more conversations about issues that matter to you.
When: Tuesday, July 30 from 4:30 p.m. to 6:00 p.m.
Where: Espresso Yourself, 1009 Regents Blvd, Fircrest, WA, 98466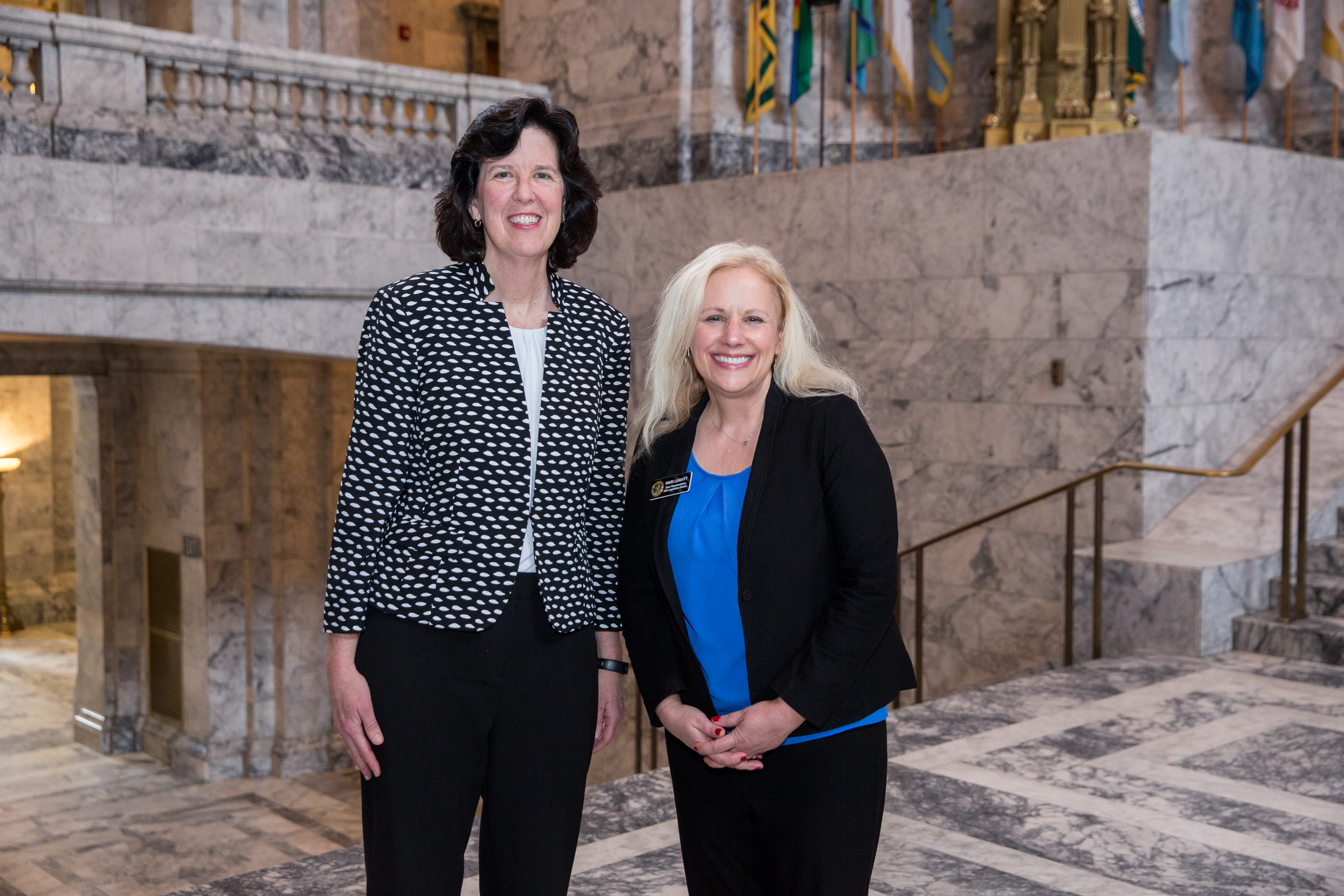 ---