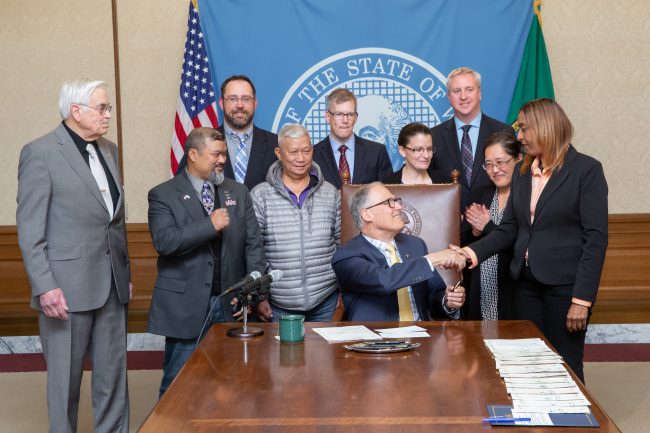 Dear friends and neighbors,
It has been a month since the gavel came down on the 2019 legislative session, and the governor has finished signing bills. We are now in the period of the legislative calendar called "interim" – the time between legislative sessions.
The final days of session were intense. Long days, late nights that became early mornings, and way too little sleep as we worked to pass a budget for our state and finish the session on time. But finish on time we did, something that has not happened in an odd-numbered year since 2009.
I am incredibly impressed with how hard the folks behind the scenes work to make sure everything falls into place. While lawmakers are the public face of the state legislature, there are hundreds of hard-working people here who help us draft bills, who check the language and legality of every bill and amendment, and who help the institution run smoothly and professionally. These employees got very little sleep and put their family lives on hold in order to do the people's work in our state capitol, and they deserve a shout-out.
I have highlighted a few policy wins in housing and criminal justice reform, and some information on what happened with tax reform this year. Please reach out to me if you have any questions, comments, or concerns.
The session may be over, but I am still working for you. Now that I am back home in the district, I plan to hold some constituent coffee hours. Dates, times and location to be announced, so stay tuned. I look forward to the opportunity for some face-to-face conversation and hope to see you at one of these events.
Sincerely,

2019 session victories: Tenant protections, criminal justice reform, tax reform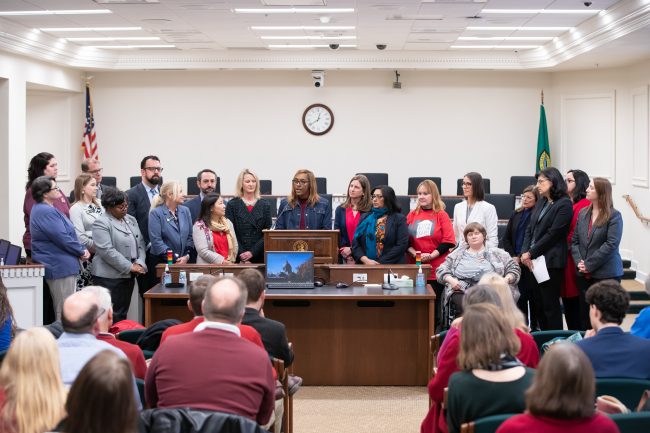 Tenant protections/affordable housing
It is no secret I'm a strong advocate for housing security and affordability for all. Not only did I serve as a commissioner on the board of the Pierce County Housing Authority, but I have personally experienced eviction – something I revealed publicly this year as I spoke out in favor of much-needed eviction reform for our state.
If it can happen to me, it can happen to anyone. That is why I strongly supported the following bills that have now passed the legislature and been signed into law:
SB 5600  A significant number of households are paying over 50 percent of their income towards rent, which can mean an illness, car trouble, or another small crisis can lead to an inability to pay rent on time. SB 5600 modifies the residential landlord-tenant act by extending the number of days tenants have to "pay or vacate" from three to 14. The notice given to tenants will feature information about civil legal aid and the resources available to them. Additionally, the Attorney General will provide information about the 14-day notice on its website in 10 languages commonly used in the state. This bill reforms an eviction system that currently drives racial inequities, which is a key reason that people of color are disproportionately represented in homelessness.
HB 1440 Rent increases happen, but for many tenants it can be difficult to adapt to the increase with only a month's notice. Sometimes people need more time to make adjustments in their budget or look for more affordable housing. HB 1440 requires landlords to provide tenants at least 60 days written notification of a rent increase, up from 30 days.
HB 1406 The number of available homes on the market is shrinking and making it more difficult to find affordable housing. HB 1406 allows counties or cities to use a portion of the state sales tax for affordable housing or to back bonds dedicated to affordable housing. Such bonds would come at no cost to homeowners, renters, property owners, or developers—an all-around win.
Criminal justice reform
If you commit a crime, you should pay the consequences – period. However, in a just system, the consequences should not be wildly out of proportion to the crime committed. And when someone has paid their debt to society, they should have the opportunity to get their life back on track. Finally, we should not be incarcerating children for noncriminal offenses. Progress was made on all these fronts this session:
SB 5288 Washington's three strikes law established life in prison without the possibility of release as the automatic sentence for anyone deemed a "persistent offender." Persistent offenders are defined as people convicted of three "strikes" or "most serious offenses," which include any class A felony, various class B felonies, or any felony with a deadly weapon. The intent of the law was to protect the public from repeat violent offenders.
However, there have been unintended consequences. The list of strike offenses includes Robbery in the second degree, which is defined as all robberies that DO NOT include a weapon, bodily injury, or a financial institution. This ranks it equivalent to other offenses like murder, rape, and child molestation when it comes to counting "strikes." The three strikes law has also had disproportionate impacts on communities of color. In fact, Black people receive life sentences under the three strikes law at a rate seven times higher than their portion of the population. This bill removes Robbery in the second degree from the list of strike offenses that can put someone in prison for the rest of their life.
HB 1041 A criminal conviction can mean a lifetime of consequences that affect employment, business opportunities, housing, education, and more. These hurdles make it difficult to become a productive member of society and to successfully reenter the community once a sentence has been serviced. This bill streamlines the process to get a certificate of discharge and expands eligibility for vacating convictions, giving people the opportunity for a second chance. It does not reduce sentences or punishment, but instead rewards those who have served their time and worked to turn their lives around.
SB 5290 Over 800 youth in our state face jail time every year for things like truancy, oppositional behavior, smoking, drinking, running away from foster care, or breaking curfew. Instead of incarcerating children for these noncriminal status offenses, they should be getting intervention and support services to help keep them out of our criminal justice system. Decades ago, Washington's "Becca Bill" made incarceration an option for youth who commit these offenses. It was supposed to be "tough love," but it has been a failed policy, resulting in further trauma as youth who receive jail time often spiral deeper into the criminal justice system once they have been incarcerated together with criminal youth. This bill phases out jailing children for these offenses, promoting a service-based response to youth and families – a change I wholeheartedly support.
Tax reform: Standing up for working families, seniors, and veterans
You may have heard that legislators raised taxes this year. But whose taxes were increased? Were anyone's taxes cut? Let's clear that up.
First, I am pleased to say we cut taxes for seniors, disabled veterans, and those selling a home worth $500,000 or less.
We improved the Senior Citizen and Disabled Property Tax exemption, allowing the threshold used to calculate whether someone qualifies to expand depending on county median income. Additionally, the old exemption required veterans to have a 100 percent disability from the Veterans Administration, leaving out far too many veterans. With the new threshold calculation and a 80 percent disability qualification, the number of people who will get this property tax exemption is greatly expanded.
We also made the state's Real Estate Excise Tax (REET) progressive, lowering it for 97 percent of sellers. This is a tax paid to the state when someone sells a home or property. For properties with a selling price up to $500,000, the rate is lowered from 1.28 to 1.1 percent. If the selling price is over $500,000 and less than or equal to $1.5 million, the rate remains unchanged at 1.28 percent for the portion above $500,000. Only properties with a selling price of over $1.5 million will see an increase.
Second, we increased taxes on Big Banks, Big Oil companies, and global technology companies. Those companies received billions of dollars in tax breaks from the federal government last year – yet have some of the lowest tax rates in the country in Washington state. Asking more from those wealthiest corporations and big businesses instead of from working families to pay for schools, free or reduced college tuition for Washington students, mental health services, and environmental protections makes sense to me.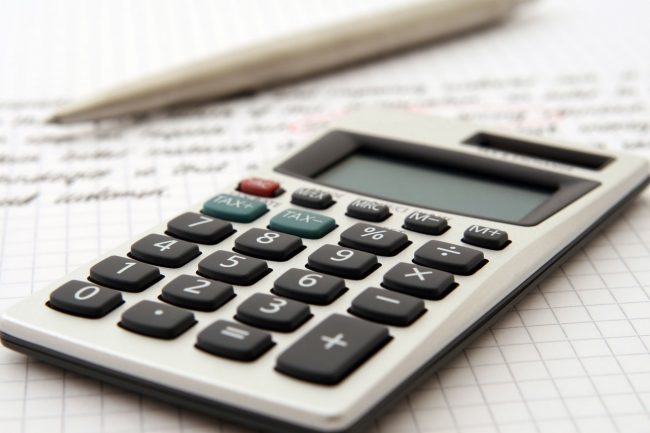 Apply to be on the Legislative Youth Advisory Council – deadline June 17, 2019
The Washington State Legislative Youth Advisory Council (LYAC) is accepting applications for the 2019-2021 term.
Serving on LYAC is a fantastic opportunity for student leaders to engage with state government and learn about the legislative process. Established by the Legislature in 2005, the Council consists of 22 students ranging in age from 14 to 18, who serve as the official voice of Washington youth to the State Legislature. LYAC students develop a deep understanding of public policy issues by meeting with legislators, testifying on priority legislation, and organizing civic engagement days at the Capitol for their peers. I would love to have a student from the 29th Legislative District on the Council!
---