Dear friends and neighbors,
As we near the close of the 2020 session, I have been thinking about wellness.
The hours are becoming longer, as we move closer to Sine Die, which simply means that "proceedings have been adjourned." I am so impressed with how hard my colleagues and the staff are working to keep this institution running smoothly.
Each day, I leave my house in unincorporated Pierce County in the dark and fight my way through the traffic to get to I-5, which can take 15-30 minutes. Spending sunrises on the interstate has become the norm.  I always pray it is not pouring down rain, because everything slows down even more.
Once on the capital, everything moves into full throttle: Committee hearings (2 to 3 per day: 3 hours each), Testifying, Meetings with stakeholders and constituents, working with staff on bill language and speeches, filming videos, Floor leadership meetings, Democrat Caucus, Floor Debate, Black Member Caucus, Stakeholder receptions, freshman social gathering, and then Home.
Back onto I-5, the traffic hasn't changed since the morning commute, especially around JBLM. The sun set hours ago; It's pitch dark and pouring down rain. My old eyes are on extra focus. Praying that I make it home safely. I grab some dinner while doing my assigned homework by my Legislative Assistant. And hopefully getting 5 hours of sleep before the alarm rings.
This means less time with family and friends, rushed meals (If there is time), late nights, and paused lives. It's important for legislators to remember to take care of themselves during this grueling last couple of weeks of doing the State's business. We would ask for your understanding and empathy.
The work of the legislature is important.  The dedication to service requires immense commitment, and I am proud to represent the great people of the 29th Legislative District. The work is hard, but I am working for you.
As always, please contact me for questions and comments. I love hearing from you.
Sincerely,

Get Counted!
Everyone in Washington deserves to be heard.
When individuals and communities are not counted in the census, we miss out on critical funding and fair representation in Congress.
Think about what issues are most important to you: strong public schools for your kids, transportation that gets you where you need to go, and access to affordable, quality health care for your family – these are all impacted by the census. To learn more about the census, please click here to see a short video about the census.
Putting People First House Bill 1694
Washington is facing an affordable housing and homeless crisis, and it affects every district, every county, and every community. People who rent are more likely to be overburdened by housing costs, and at greater risk for displacement. We saw this in Tacoma, when tenants of one apartment complex that changed ownership suddenly were faced with eviction. Many of these tenants were people on fixed incomes and people with disabilities.
High upfront costs for rental units are keeping low income people and seniors from being able to afford moving into an apartment. This bill will allow renters to pay for security deposits, first month's rent and non-refundable fees in installment. This bill will assist in reducing barriers to sustainable permanent housing.
Save WA Nursing Homes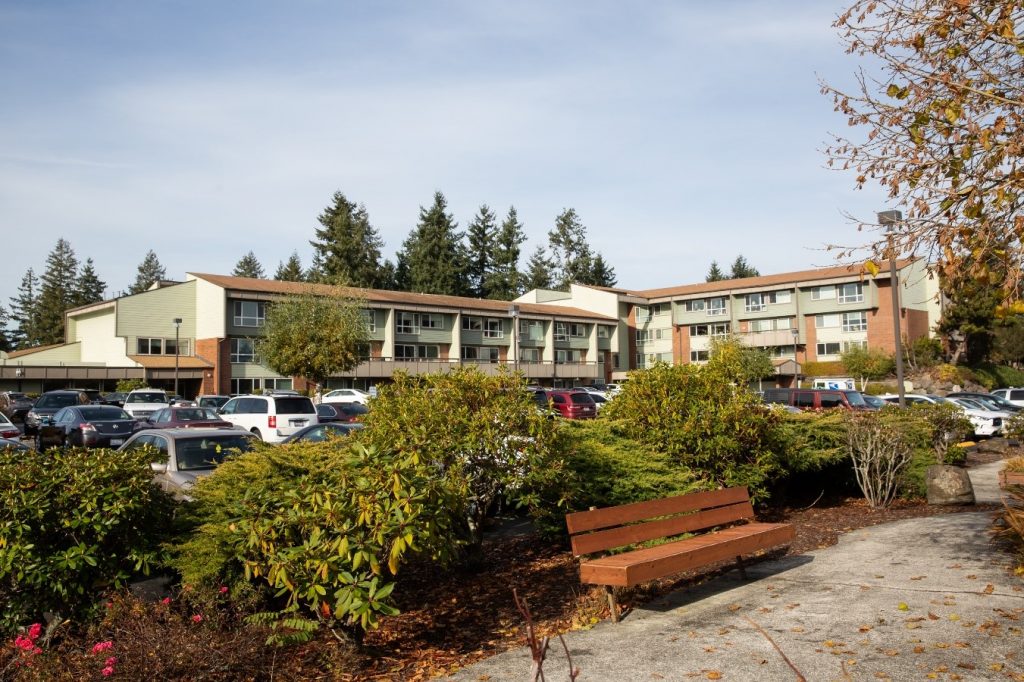 I have received your emails and calls regarding your concerns about the recent closure of nursing homes in Washington State, and I share your concerns. This is another example of the housing crisis that is facing our families, friends and neighbors, due to inadequate Medicaid reimbursement rates.  Finding a nursing home with a vacancy that accepts Medicaid insurance is a challenge and a frustration for many of our families.  When people experience housing instability, they can suffer from depression, agitation, and withdrawn behavior. This is a tragedy.
I want to assure you that I will continue working hard to ensure our most vulnerable citizens are well cared for.
Our Intern
This legislative session Mekdes Abate is interning in the 29th  on campus office . Mekdes is a third-year student at the University of Washington-Seattle, majoring in Law, Societies and Justice. She is passionate about social justice and equity work and we are glad to have her on board.
Each year the legislative intern program offers students from the universities across the state an opportunity to work in Olympia during session, while studying the state legislative process. If you would like  to learn more, please visit our Legislative Internship Program page here.
---