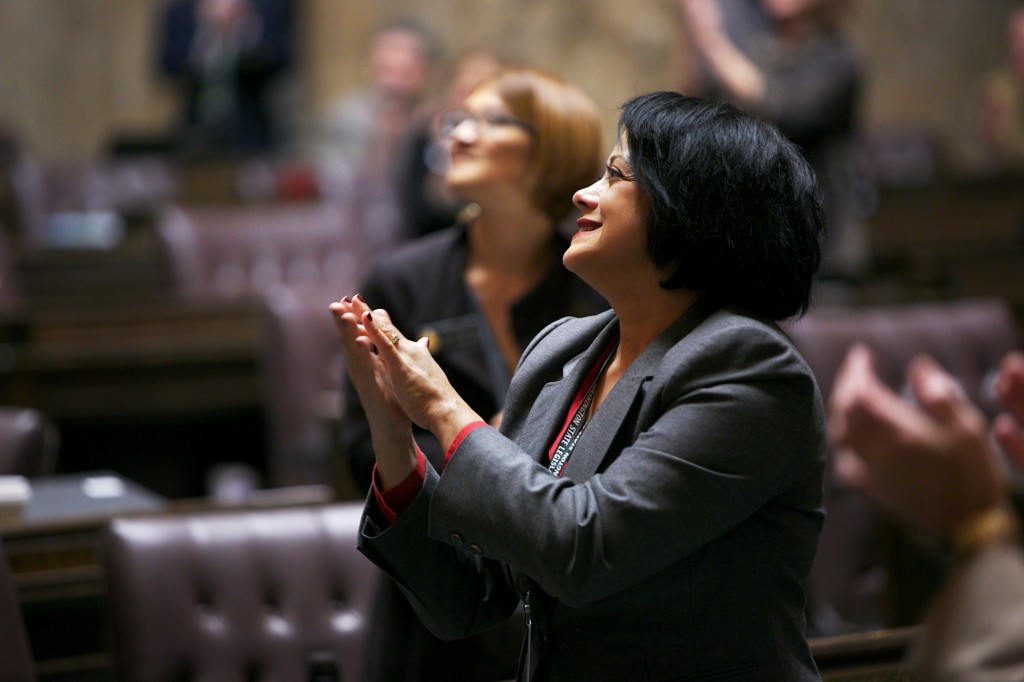 Lillian's work across child-serving systems gives her a deep appreciation and understanding for all human services. Her professional background includes serving as the clinical director of the Tri-Cty Mental Health Center in Missouri, regional coordinator for the Illinois State Board of Education, education advisor for the Department of Children and Family Services, and director and founder of the Comunidad Unida Project, a center for Latino families and youth.
She has represented the 21st Legislative District since January 2014, and is a member of the leadership team, serving as Majority Caucus chair.
She also serves on the Human Services, Youth & Early Learning Committee, as well as on the Education; Labor and Workplace Standards; and Rules Committees. She is the co-chair of the state's Educational Opportunity Gap Oversight and Accountability Committee and was recently appointed to the Joint Task Force on Community and Technical College Counselors.
She is also on the Executive Committee of the National Hispanic Caucus of State Legislators currently serving as West Region chair.
Lillian, who holds a Masters in Public Administration and a Masters in Counseling from Drake University in Des Moines, Iowa, currently works in the Everett Public School District as a mental health and school counselor.
Lillian has three children, Leanna, who graduated from Columbia University in Chicago, Tyler, a mechanical engineer, and Kayla, a second-year law student in New York.
Awards:
Washington School Counselor Association, School Counselor Advocacy All-Stars
KSER Voice of the Community, Community Leader Award
NW ASIAN WEEKLY, Women of Power in Education Award
WOMEN'S LEAGUE OF SNOHOMISH COUNTY, Education Advocate Award
RAY SIEVERS ADULT ACHIEVEMENT AWARD, YMCA