Friends and neighbors, 
We are over halfway through the 2022 legislative session! 
With so many bills under consideration in such a short time, it is critical that we hear directly from constituents like you. That's why your 10th district legislators are hosting a bipartisan virtual town hall to provide updates on what we've been working on and to provide a platform for all our constituents to share ideas and ask questions. 
Please join me — along with Sen. Ron Muzzall and Rep. Greg Gilday — on Monday, February 21st for a live virtual town hall at 6:30 p.m. 
You can watch the livestream on my Facebook page. To submit a question ahead of time, or to ask a question during the event, please register by clicking here.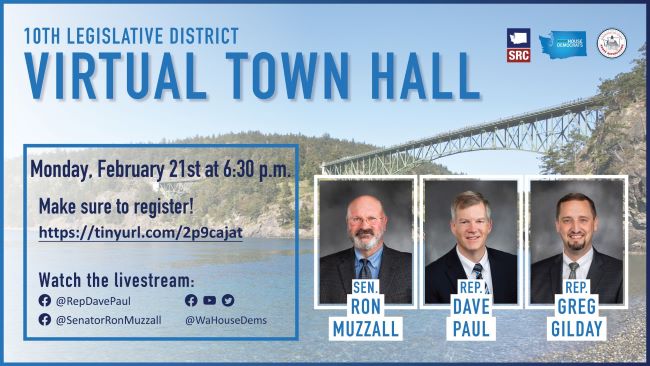 I welcome your questions and look forward to hearing from you on the 21st.
Thank you,

Rep. Dave Paul 
---