Friends and neighbors, 
Ensuring all Washington families have access to stable and affordable housing is incredibly important to me—just as it is for many in our community. As Chair of the House Housing Committee, this is one of my highest legislative priorities. In this newsletter, I wanted to share just some of the steps we're taking this year to address the housing crisis, discuss my bill to reduce the inhumane use of solitary confinement in state prisons, and announce the launch of the Working Families Tax Credit. I hope you will find it useful! 
Housing Stability and Support 
We've heard from you that more affordable housing, stabilized rental rates, and more government-subsidized housing for low-income families would have the greatest impact across the state this year. This year, we've built a strong coalition of bipartisan support to reduce permitting times, reduce the cost of housing, and find solutions to other housing problems our communities face. Last week, my colleagues from both sides of aisle met to discuss the scope of this crisis and our proposals. Please click here or on the image below to view that meeting.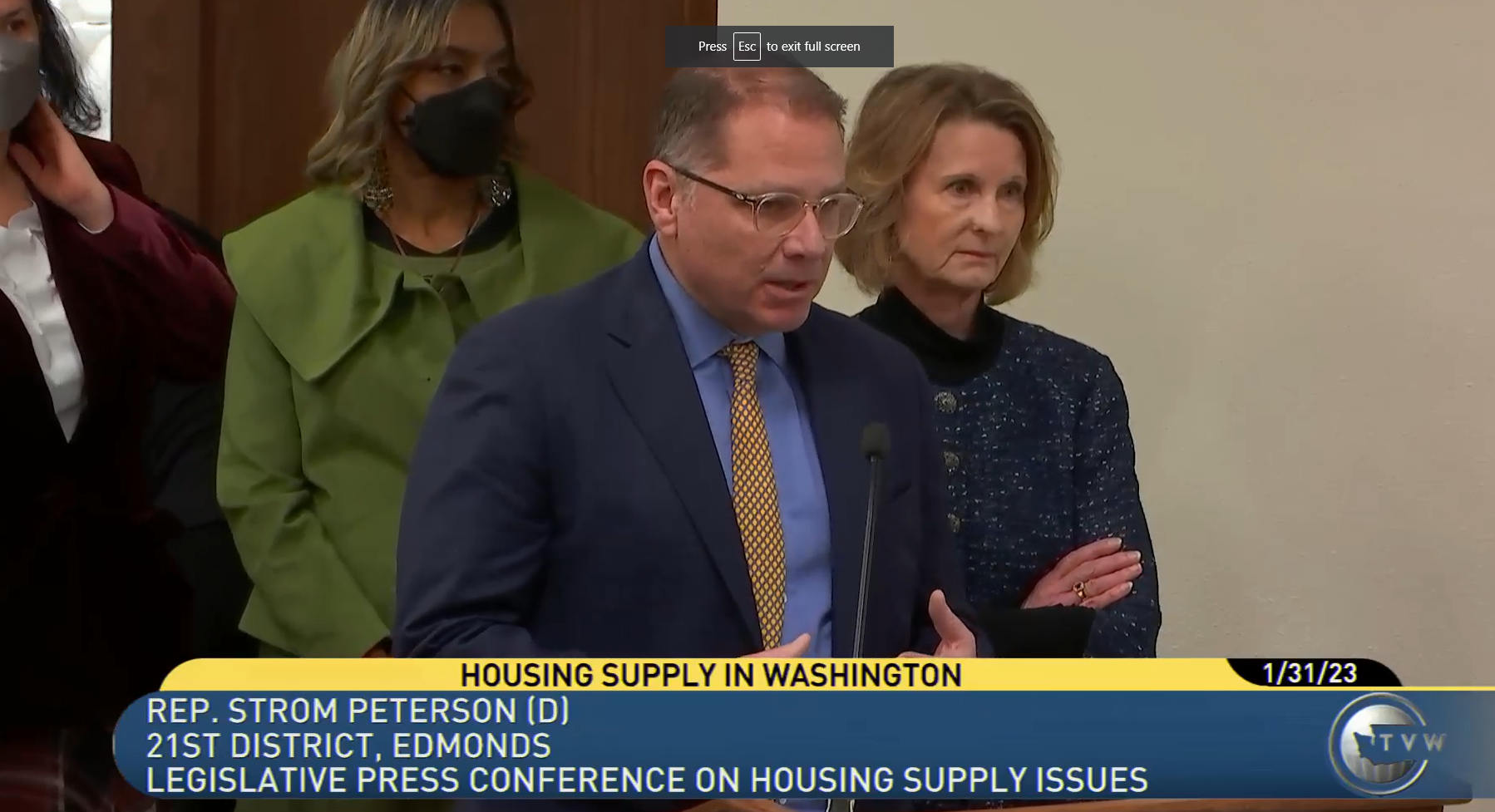 I have long advocated for a multifaceted approach that increases the housing supply, strengthens tenant protections, stabilizes existing housing, and increases our investment in housing options. Below are some highlighted proposals that help our communities address the housing crisis:  
House Bill 1110: When middle class families are ready to become homeowners, they face a lack of middle housing and unaffordability as a result. This proposal would require cities to allow more diverse housing options in residential neighborhoods to increase housing supply. 
House Bill 1124: Skyrocketing rents are creating unstable living conditions, and renters too often face rent increases that might as well be eviction notices. This proposal requires 6-month notice for rent increases over 5% and creates predictability for both renters and landlords. 
House Bill 1388 & 1389: Rent increases are forcing people to leave our communities and forcing many more people into homelessness. These proposals help stabilize residential rent increases by tying rental rates to the rate of inflation. 
Housing Trust Fund: The legislature is looking forward to building on last year's historic investments in the Housing Trust Fund, which is the state's primary affordable housing grant program. To encourage continued development of affordable housing, we need to target funds for people experiencing homelessness, needing supportive housing, and seniors, veterans, and those with disabilities.  
Reducing Solitary Confinement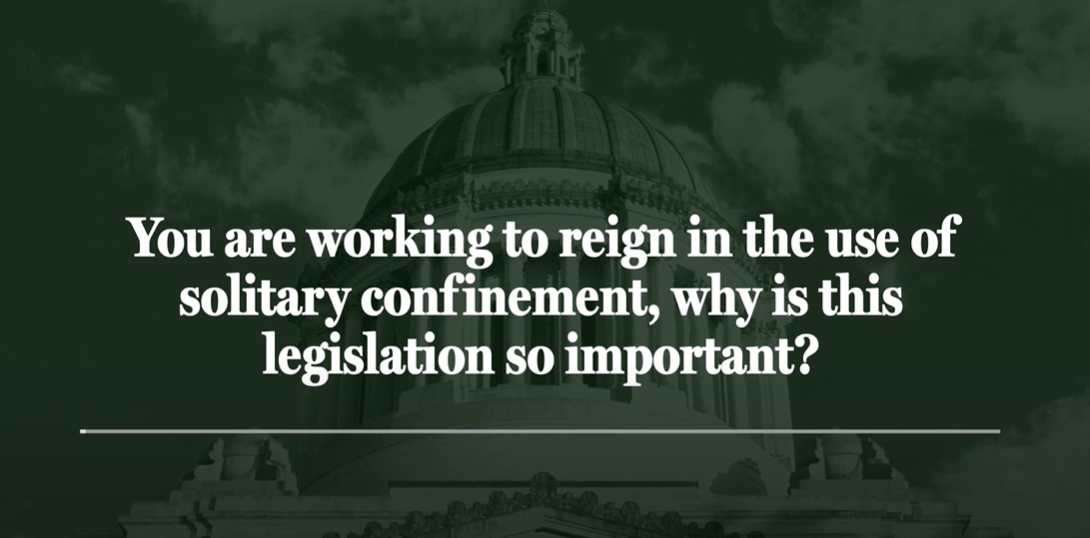 The Department of Corrections has worked to reform the use of solitary confinement for years, yet over six hundred individuals remain in restrictive housing within the prison system. My proposal, House Bill 1087, would reduce limit the use of solitary confinement to emergency purposes, medical isolation and voluntary request. For more of my thoughts on this legislation, click here or on the picture above.
A new tax credit for Washington workers starts in 2023!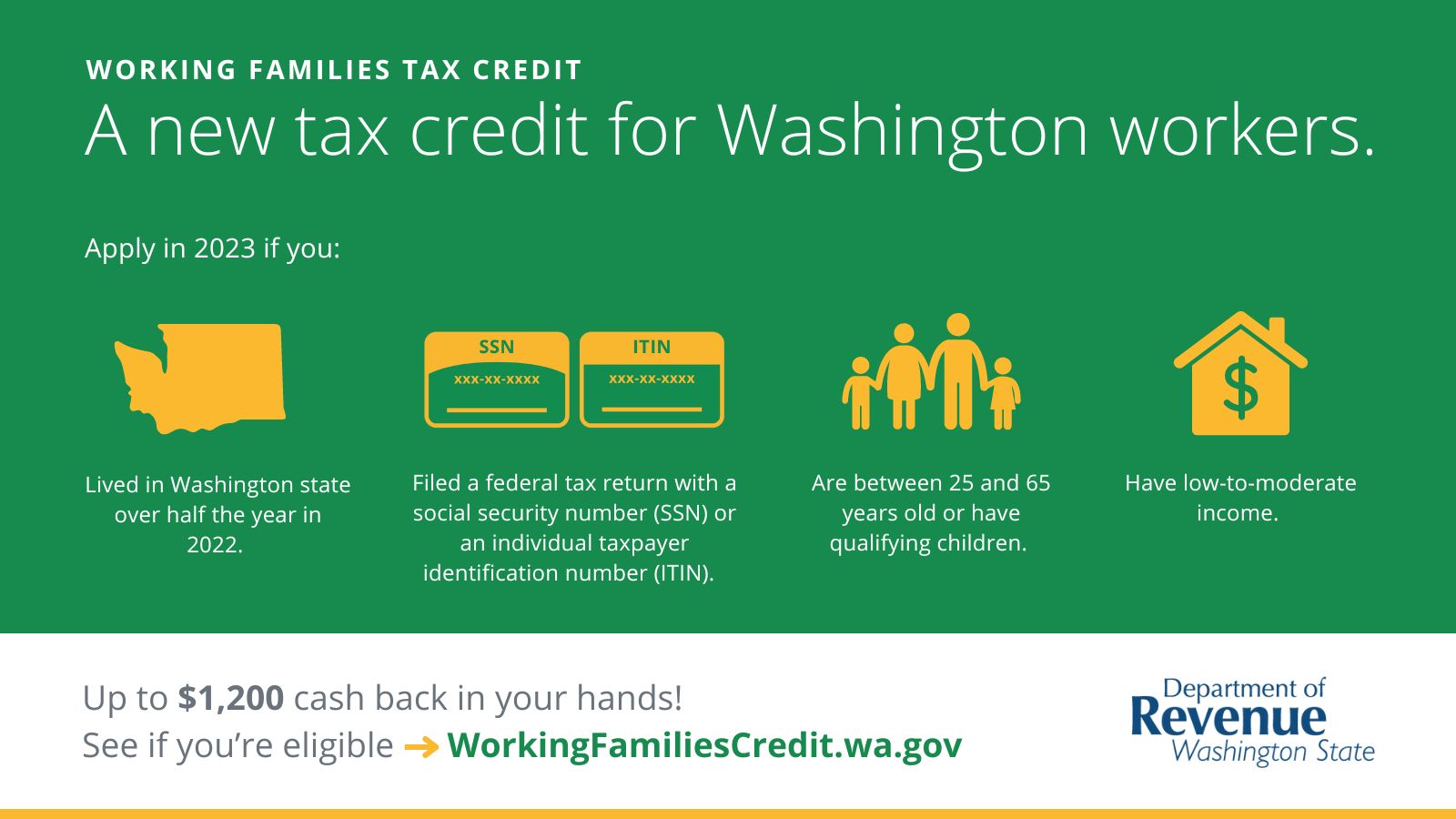 The Working Families Tax Credit is a new program that will provide payments of up to $1,200 to low-to-moderate income individuals and families. The amounts are based on income level and the number of qualifying children (if any). Help us spread the word and make sure everyone who qualifies can receive this tax credit.
This program will help us stimulate local economies, promote racial equity, and provide the financial stability Washington families need right now. To find more information in several available languages, visit WorkingFamiliesCredit.wa.gov.
Legislative Page Program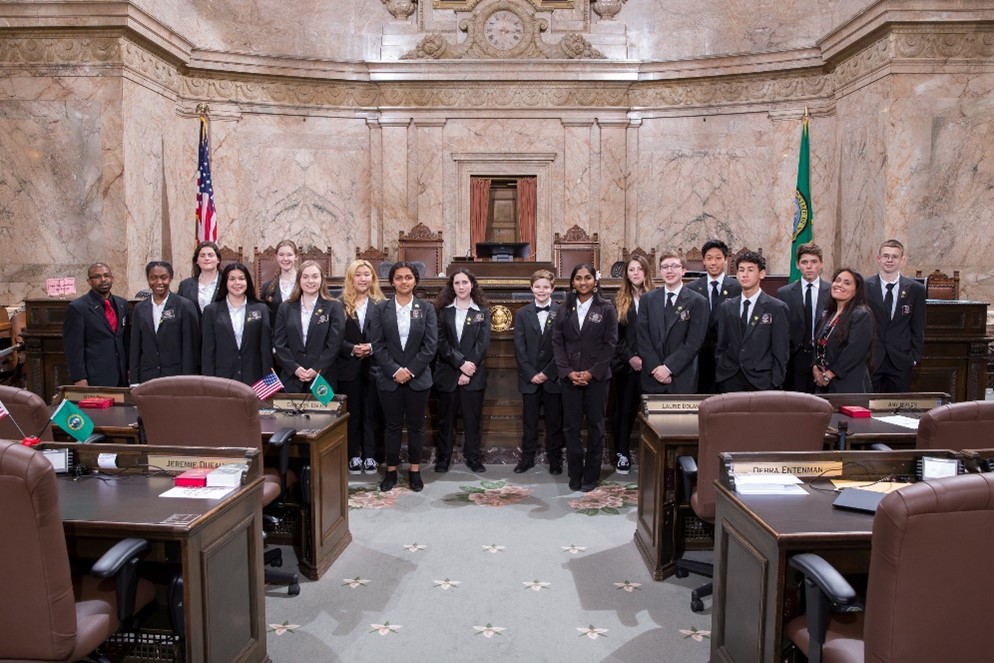 We need pages! With the Legislature returning to in-person meetings in Olympia, the legislative page program is back and accepting applications! The page program gives young Washington residents the chance to learn and participate in the legislative process by attending page school, assisting legislative offices, delivering messages, and working on the House and Senate floors.
This unique opportunity is open to Washington residents who are at least 14 years old but have not reached their 17th birthday. This year only, the House is allowing 17- and 18-year-olds to participate during two specific weeks since the program was suspended during the COVID-19 pandemic. For more information, please visit the page program's website by clicking here.
Thank you for your time. As always, please reach out with any questions, ideas, or concerns you might have.
In service,

State Representative Strom Peterson
21st Legislative District
---