Dear Friends and Neighbors,
The last time I wrote, we were voting for bills on the House floor. March 8th marked the House of Origin Cutoff in Olympia, which means we've crossed the deadline for most bills to pass either the House or the Senate. The House has passed over 300 bills, with nearly two-thirds receiving unanimous support. The House now pivots back to committee hearings to review proposed legislation passed from the Senate.
In this issue, I'll share some of the important work being done to curb gun violence and invite you to an upcoming town hall this Saturday. I hope you will find it useful.
Ending Gun Violence
On a warm summer night in 2016, an AR-15 shattered the community of Mukilteo. There was a gathering of high school friends—recent graduates ready to start their lives as young adults. Then, a disgruntled 19-year-old opened fire with an assault weapon he had recently purchased. That evening, four young people were shot in less than 60 seconds. Anna Bui, Jordan Ebner, and Jake Long were all 19. Their lives were cut short just as adulthood began. Will Kramer was shot in the back and was lucky to survive.
Gun violence like this remains the leading cause of death for children in our country. A mass shooting every day in the U.S. has left children and families traumatized. For more of my thoughts on curbing gun violence, click here or on the image below: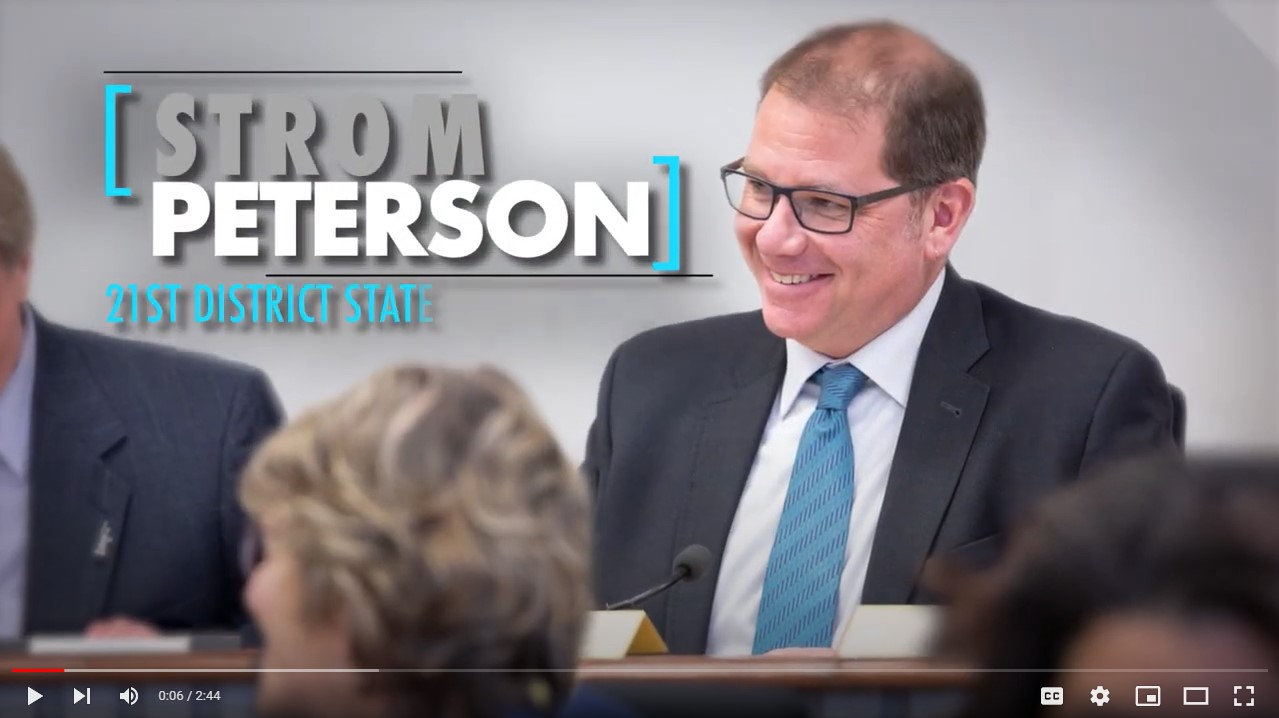 We must take bold action on gun safety to stop these tragedies. I am glad that we sent common-sense gun safety legislation to the Senate:
House Bill 1143 establishes the following requirements for all firearm purchases in Washington: A background check, 10-day waiting period; and completed safety training within the last five years. In 2018, voters approved I-1639. This bill would extend similar measures to all firearm purchases. I am grateful to my colleague, Rep, Liz Berry, for introducing and passing this legislation out of the House last week.
House Bill 1240, a bill I've sponsored for the last 7 years, will limit the prospective sale of assault weapons in Washington state. This is the same prohibition structure as last year's bill restricting high-capacity magazines, which the legislature passed into law. The legislation defines assault weapons using both a list of specific firearms and a list of attributes like definitions in other states, and prohibits the manufacture, importation, distribution, sale, or offer for sale of any assault weapon. This bill now heads to the Senate for consideration.
Senate Bill 5078 requires firearm industry members to establish and implement reasonable controls for the manufacture, sale, and marketing of their products. By working with the firearm industry, we can curb the gun violence epidemic and place some responsibility on manufacturers and retailers. Broad immunity from essentially all legal challenges has been a historically unfair protection when compared to other industries. It is time, and only fair, to hold retailers accountable for breaches of the law.
Town Hall on Saturday!
If you couldn't attend our telephone town hall, you can join us for our in-person town hall this coming Saturday March 18th! We will be gathering at the beautiful Edmonds Waterfront Center in the Banquet Room from 10am-12pm. We will be sharing legislative updates and answering your questions. We hope you can attend this event!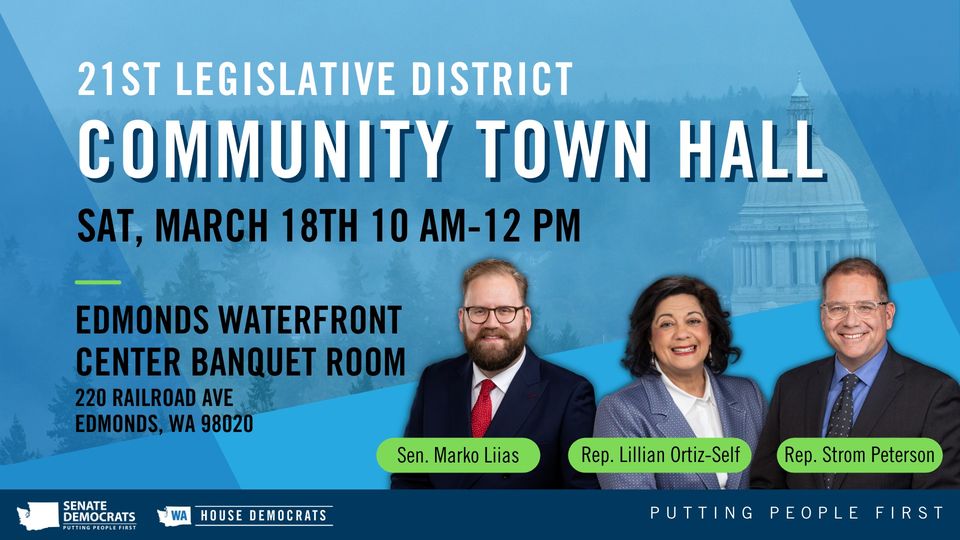 Questions can be submitted ahead of time for this community townhall here. Please reach out to our offices with requests for assisted hearing services, translations, accessibility concerns, or any other accommodation needs.
Share Your Thoughts with Me  
Thank you for your time. As always, please reach out with any questions, ideas, or concerns you might have.
In service,

State Representative Strom Peterson
21st Legislative District
---