Dear Friends and Neighbors,
Happy New Year! Thank you for placing your trust in me and returning me to Olympia. It is an immense honor to continue serving this community in the Legislature. As we approach the start of the coming legislative session I'm beginning this legislative newsletter and am again able to update my legislative website and Facebook page where I will also be providing frequent updates on legislation.
2021 Legislative Session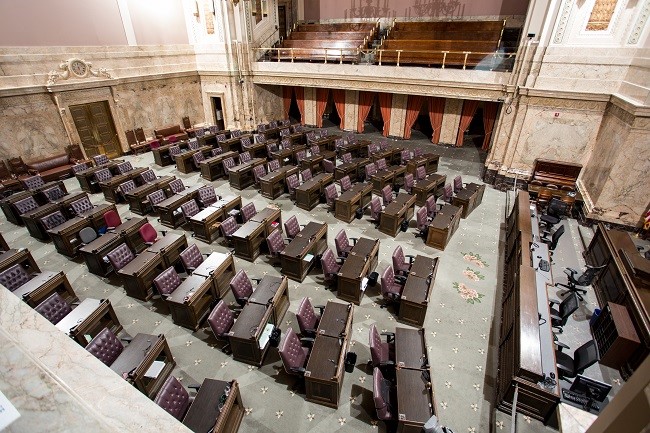 Starting on January 11, the Legislature will convene for 105 days. During this first year of the biennium, the Legislature passes two-year operating, capital, and transportation budgets.
This legislative session will be unique because for the first time it will be held almost entirely virtually. Legislators will gather at a socially distanced location on January 11 to be sworn in and to vote to authorize a remote session. After that it will be all remote. While the setting may be different, my fellow legislators from the 40th district and I have been preparing just the same. Throughout this interim we have been meeting with stakeholders and constituents, drafting bills, and planning for a year that will be punctuated with Zoom meetings.
Please feel free to send me an email any time to let me know your priorities. You can also follow along and participate in the legislative process. One advantage of a remote session is that all committee testimony will now be done remotely and written testimony will be allowed for the first time. You no longer have to take time off work and travel to Olympia to have your voice heard on specific bills. I'm excited by this improvement in our ability to respond to the public.
Here are several ways that you can stay engaged with what is happening in Olympia and participate in our democracy.
Watch—TVW.org broadcasts all of the debates and votes that happen in the House or Senate, along with committee meetings and other events in the public interest.
Research—Visit app.leg.wa.gov/billinfo/ to look up legislation by lawmaker or topic.
Learn—The whole legislative process, from start to finish, is explained at leg.wa.gov/legislature/Pages/Overview.aspx.
Testify—Visit leg.wa.gov/legislature/Pages/Testify.aspx for an overview of the process. Written testimony is also an option, and you can also email me your story.
Stay informed—Sign up for my legislative e-memo here.
Get in touch—You can reach my office by email Alex.Ramel@leg.wa.gov.
New Caucus Role and Committee Assignments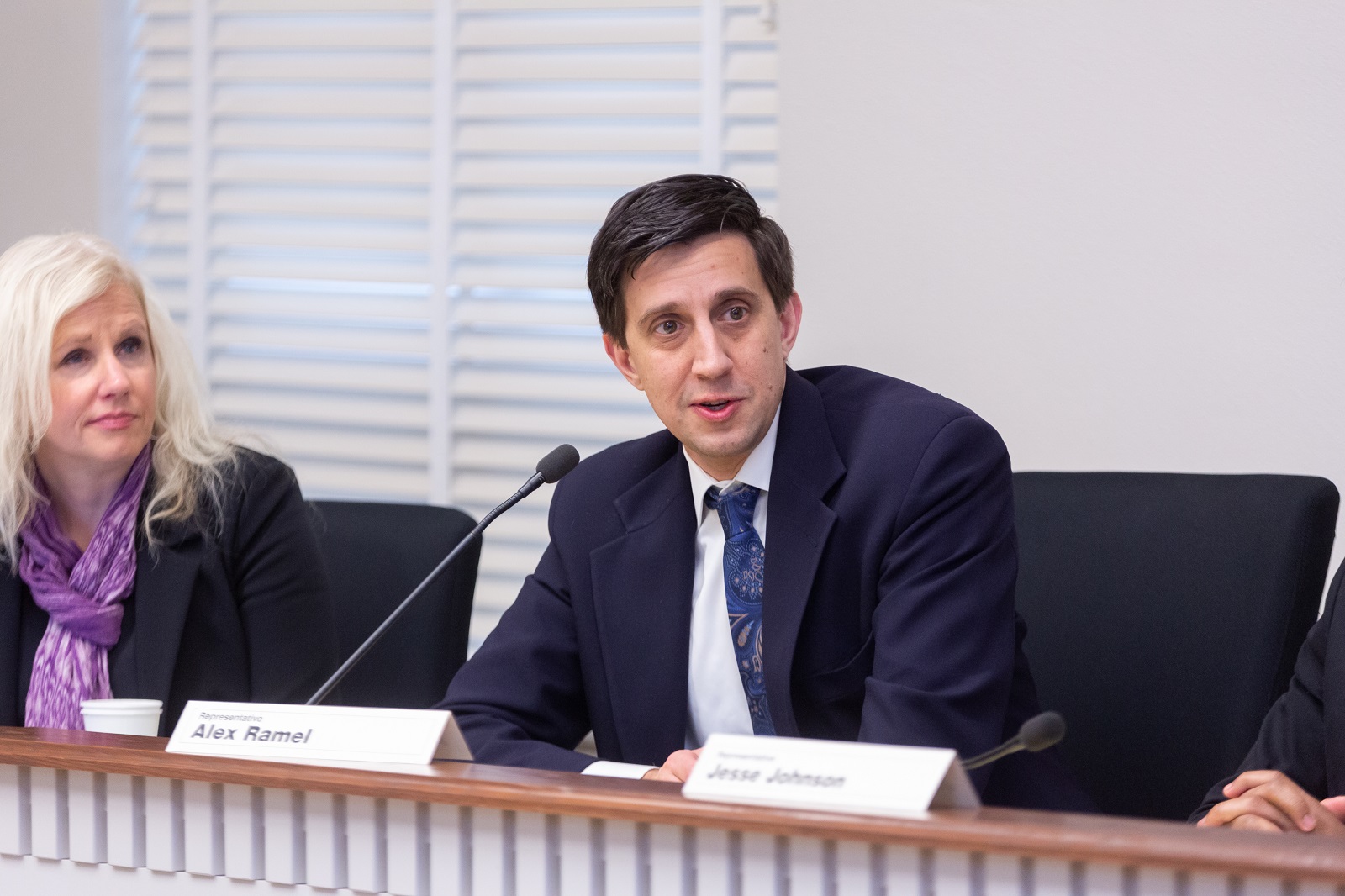 During the new legislative biennium, I will be taking on a new role on the Democratic Caucus' leadership team as well as moving to new committees. I am honored that my colleagues have chosen me as the Deputy Majority Whip. The whip's job is to work with other Democratic House Members to see where they stand and help develop consensus around legislation as it moves forward. This role will give me the opportunity to work with Democrats from unique and diverse districts across the state to get on the same page and make sure that our Democratic values can advance with confidence.
The start of a new biennium also means members receive new committee assignments. I am excited to announce I will be joining the Environment & Energy, Finance, and Transportation committees.
On the Environment and Energy Committee I will be focused on supporting clean energy and confronting our climate crisis.
On the Finance Committee I will be working with a team to address the inequalities in our tax code and working to balance our budget without cutting the social safety net.
On the Transportation Committee I will be focused on making investments in priorities like ferries and transit that can strengthen our economy and create good jobs.
Office Hours
One of the benefits of this remote session will be the unprecedented opportunity to connect with and hear from people in communities across the 40th District. I'll be doing regular office hours where folks can drop in via Zoom for a quick conversation and a chance to let me know what matters most to you.
To request a time slot, email my Legislative Assistant, Amanda Hubik, at Amanda.Hubik@leg.wa.gov.
In Service,

Rep. Alex Ramel
---