QUICK INFO & LINKS: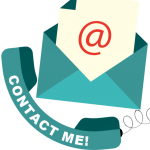 Thank you for visiting my website, where we post the latest news on what I am working on as your state legislator. It is an honor to serve the residents of the 48th Legislative District. I am grateful and humbled that you've entrusted me to voice your concerns and bring your ideas to the table in Olympia.
Whether you are a parent, family member, student, essential worker, healthcare frontline worker, military member, teacher, business leader, volunteer, senior, seeking unemployment help, or ill with COVID-19, let us know how you are doing and how we can help. Our office serves as a point of access to the services available to you through state government, so please don't hesitate to call or email.
As we continue to weather the coronavirus epidemic, I hope you will take a look at the COVID-19 resources tab on this page. We're taking calculated and steady steps to reopen our state so that we can all safely return to a sense of normalcy, even if it will feel different from the way we used to do things.
Thank you for staying the course. Our communities are strong and resilient. If we continue working together to defeat this virus, we can safely overcome this crisis by following the data to protect our health and the health of our neighbors while we revive our economy.
Please get vaccinated and continue to wash your hands, wear masks and practice physical distancing.
Wishing you and your family safety and health.
Sincerely,