Friends:
We're just a few days away from the first cutoff of the 2019 legislative session. We have cutoff dates to help the Legislature prioritize bills and adjourn on time. Policy bills must make it out of committee by Friday to stay alive in the legislative process.
I have several bills working their way through the process.
I have a few other bills in the House Appropriations Committee that would provide greater access to health care for low-income families (HB 1185), and pregnant women (HB 1186) through Medicaid. Those bills are subject to a slightly different timeline because they have an impact on the state budget.
---
Housing crisis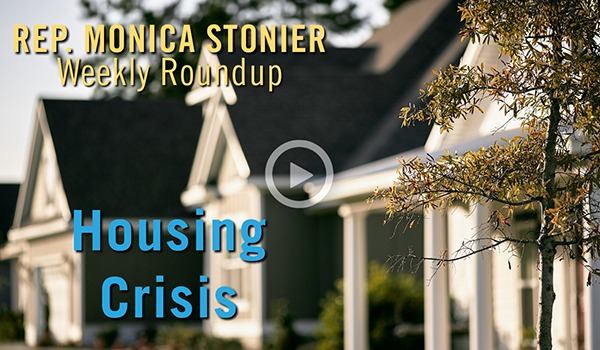 Southwest Washington is facing a housing crisis much like the rest of the state. Too many families at all income levels are struggling to find affordable, stable housing.
Lawmakers in the House of Representatives are looking at a number of ways to revers this trend. We're focusing on four major areas:
Building MORE – Increasing the supply of affordable housing in all parts of the state.
Building UP – Increasing density around transit centers.
Building BETTER – Cutting bureaucratic red tape that tends to slow projects down.
Building STABILITY – Enacting common sense eviction reforms to help families stay in their homes.
I expect a number of these new proposals to become law before the session adjourns in April.
---
Weekly Roundup:
My legislative office gets a lot of constituent correspondence. I'm excited we have so many engaged residents in our community who care enough to contact their elected officials to share their thoughts and opinions on issues.
The volume of correspondence has increased quite a bit over the years. My team and I read all of your emails, but responding to each message can be challenging.
Therefore I'm experimenting with new and creative ways to respond back to people. I'm filming weekly videos in response to issues that I'm hearing about from people back home. I want to share those issues with my followers and let you know where I stand.
Check out my Weekly Roundup page on my legislative website to watch these videos. So far we've covered issues like climate change, education funding, and raising the tobacco sale age to 21.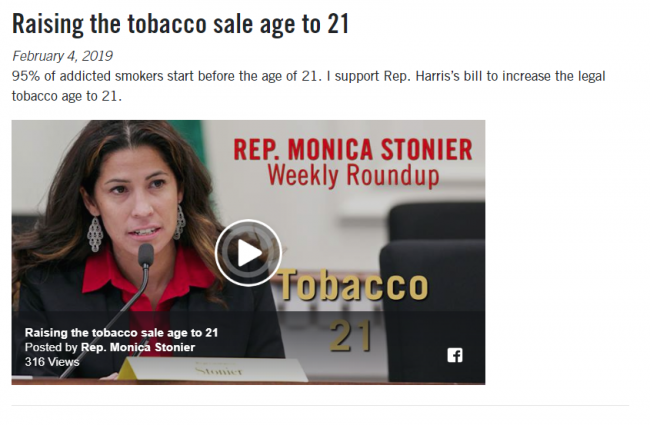 ---
Survey Results
Thank you for taking my pre-session survey. Among the top issues that were listed as important were lowering the costs of health care and prescription drugs, moving forward on a plan for the I-5 bridge, ensuring public schools have adequate resources, and climate change.
I also asked what one thing people would change about Washington state if they could. I received some great responses:
"Abolish any/all tax exemptions that have been given to the big players. Our school-funding issues would be non-existent if the "Boeings" of our State were all paying their fair share."
"Start logging more. With more logging it provides jobs, is a renewable resource, and keeps forest roads maintained for recreational activities like camping, hiking, hunting which all bring more money and resources to our state."
"Longer school year. More science and math."
"More progressive tax policy."
"Mandate that cities and towns develop and implement plans to address climate change."
"Put a stop to gerrymandering."
"Less government regulation, encourage small business, equal access to internet for rural communities."
---
Follow my Facebook Page!

I created an official legislative Facebook page earlier this year. I post to the page regularly, so follow my page to keep up with the latest on what's happening in Olympia.
Thank you again for the privilege to represent you in Olympia. Please contact my office any time with questions, comment, or concerns about the policies we're debating at the state Legislature.
Your voice in Olympia,
---