Dear friends and neighbors, 
With summer fully upon us, I wanted to reach out and share information about upcoming projects in our district, as well as information about the reopening of the state and businesses, work I'm doing this summer and fall, and how you can apply for rental relief if you owe back rent. 
District projects a boost for local economy 
Last time I wrote you, I mentioned some of the capital budget (also known as construction) projects I helped secure for the district. Those are: 
$3 million for 262 units of workforce 

housing in Redondo Heights

 
Just over $1 million for 

Camp Kilworth

 

$75,000 for 

Healthcare kiosk

 deployment

 

$200,000 for 

Little League field improvements

 

$900,000 for the 

Redondo Fishing Pier

 

$82,000 for a 

youth resource center

 in Federal Way

 
$75,000 for 

Milton community park courts

 
These are great projects that will benefit our youth, unhoused neighbors, students, and families.  
Additionally, we have some transportation projects funded that will benefit commuters, local communities, and improve safety for us all. That includes: 
$3 million to complete curb, gutter, and lighting 

improvements on S 314th street

 
$85 million for the 

Federal Way Triangle Vicinity

 with interchange improvements, 

 

a two-lane ramp to SR 18

, and possible 

new access ramps to SR 161

. 

 

There is also $2.25 million in the transportation budget for 

pedestrian and bike projects

 in our area, and funding for park and ride improvements and diesel bus replacements

 
We all need safe, affordable and efficient ways to get from place to place. And while the lifting of pandemic restrictions means we get to use our roads, buses and bikes more, it also means a return of traffic and traffic-related accidents. I have been dismayed to watch the deaths along South 373rd and Pacific Highway South. My condolences go out to the families that are grieving. These fatalities only underscore the need for investments in our infrastructure. I'm continuing to advocate with our state transportation leaders to prioritize our community's roads given the dire state of road safety, especially if a federal infrastructure deal is reached.  
State economy reopening: What to know 
Now that the state has reopened under the Washington Ready plan from the governor, there's still some things we all need to know. First, if you aren't vaccinated yet, please find a vaccine appointment near you. The COVID-19 variants continue to spread and vaccination is our best line of defense. 
Second, if you aren't vaccinated, you still have to wear a face covering if you're patronizing a local business. But if you are vaccinated, you can choose not to wear a mask unless the business states otherwise. Businesses can still require masks! If they choose to do so, they're doing it for the safety of you, other customers, and their employees.  
There are situations when proof of vaccination and/or a negative COVID-19 test might be required, such as overnight camps, sporting events, cruises, and large spectator events.  
All of this is to say that having a mask in your pocket or a bag is a good idea, because you never know when you might need it. 
There's also a new program to help small businesses with flexible loans! The Small Business Flex Fund is now accepting applications for businesses with fewer than 50 employees, annual revenues of less than $3 million, and have experienced economic hardships due to COVID-19. The loans go up to $150,000 and have interest-free payment options in the first year. Apply now if your business is interested!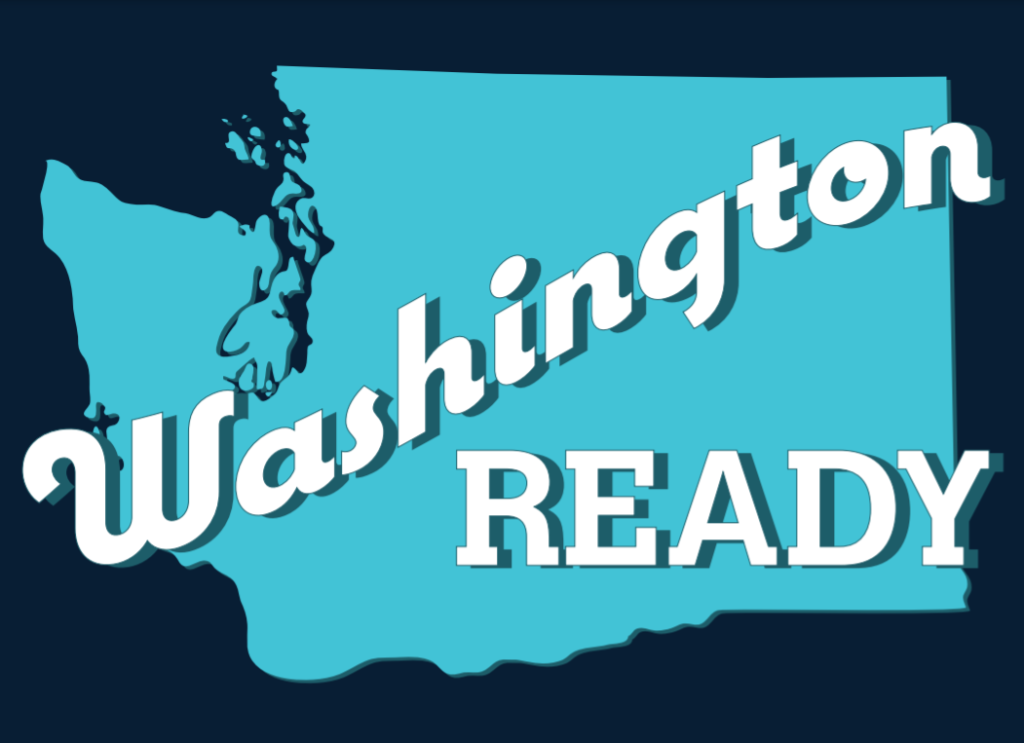 Need help paying rent because of COVID, apply today! 
The Legislature approved nearly $1 billion in rental relief this past year, but I was told in a meeting recently that only about 25% of the funds have been distributed. We really want to help as many people as possible stay in their homes AND help landlords continue to offer housing. If you owe back due rent to your landlord, please apply for rental relief as soon as possible! The governor's final eviction moratorium ends September 30, so please apply for rental relief now.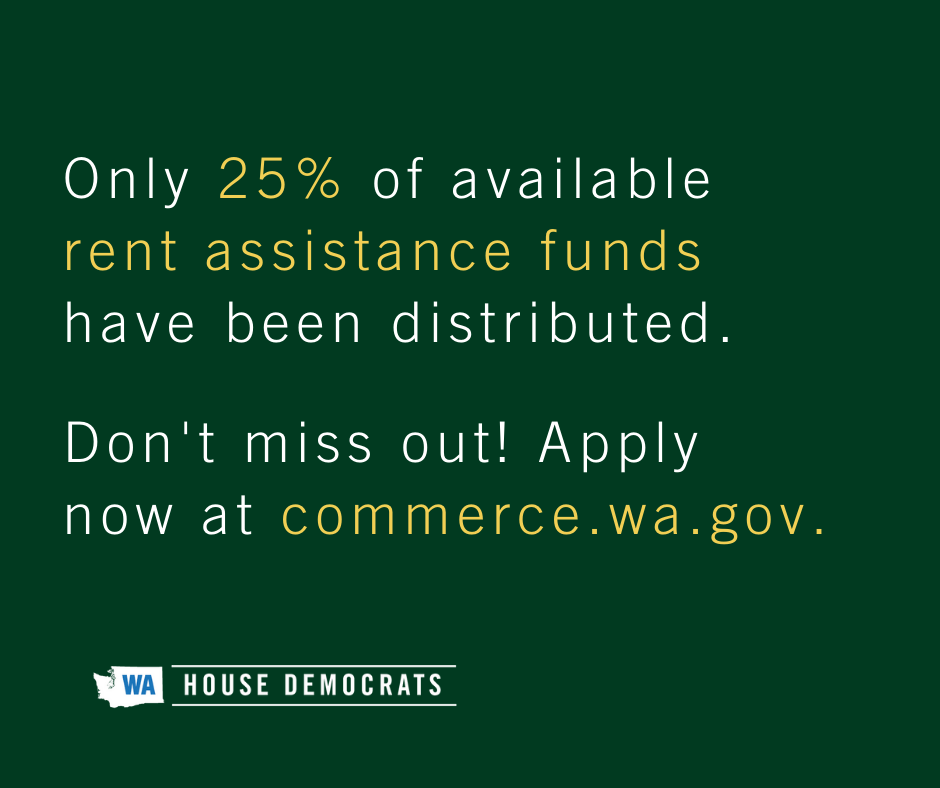 Summer work and hearing from you! 
One big part of being a legislator is serving on task forces, work group and various round tables. Which basically means that experts, lawmakers, advocates and people with lived experience gather to develop solutions, legislation and policies. This summer, I have been appointed to serve on two different commissions that will help gear us up for the start of the next session in January.  
First, I'm the newest representative appointed to serve on the Women's Commission. This commission was created to improve the well-being of all women by addressing issues relevant to women, such as equal compensation and employment, addressing domestic violence and discrimination, pathways to employment, and more. I'm excited about this opportunity and providing the district's perspective on these important issues. 
The second is the Substance Use Recovery Services Advisory Committee, which is part of the Legislature's response to the Blake decision and will help lawmakers come up with a plan for increases access to substance use recovery services. This is a vital step forward in addressing addiction in our communities and getting loved ones the care they need. 
I look forward to spending the summer working on behalf of our district and keeping you updated as these projects progress. 
Stay well, 

Jamila Taylor 
---