Neighbors,
As we wrap up the 2022 Legislative Session this week, I thought I'd use this newsletter to highlight some of the bills we passed to strengthen economic well-being and serve Washington state — two of the priorities we had going into this short, 60-day session.
But first, check out this article I wrote with my colleagues on the House Community & Economic Development Committee: Training, certifying 911 staff helps them help us.
Keep reading for more on eight bills I'm hoping the governor will sign into law. And stay tuned for more on the legislation we've passed on our two other priority areas, advancing racial equity and justice and addressing the climate crisis. It's been a busy session!
---
Strengthening economic well-being
–HB 1593: Helps survivors get away from their abusers without losing their deposit or being stuck with other housing costs, compounding their challenges with more financial stress. This bill allows landlords to receive state compensation for damaged property when tenants have to vacate because of domestic abuse, sexual assault, stalking or harassment.
–HB 1616: Expands access to free and reduced health care to more than two million Washingtonians by standardizing the way hospitals in our state provide and bill for services to patients receiving subsidized care. Visit this link for more on the bill.
–HB 2007: Creates a nurse educator loan repayment program. By encouraging nurses to teach and train the next generation of health care staff, we can help address the nursing shortage and get people into good, family-wage jobs.
–HB 1905: Provides more state services and resources to help ensure young people have access to safe, stable housing when leaving a publicly funded system of care, such as foster care, behavioral health treatment and juvenile rehabilitation.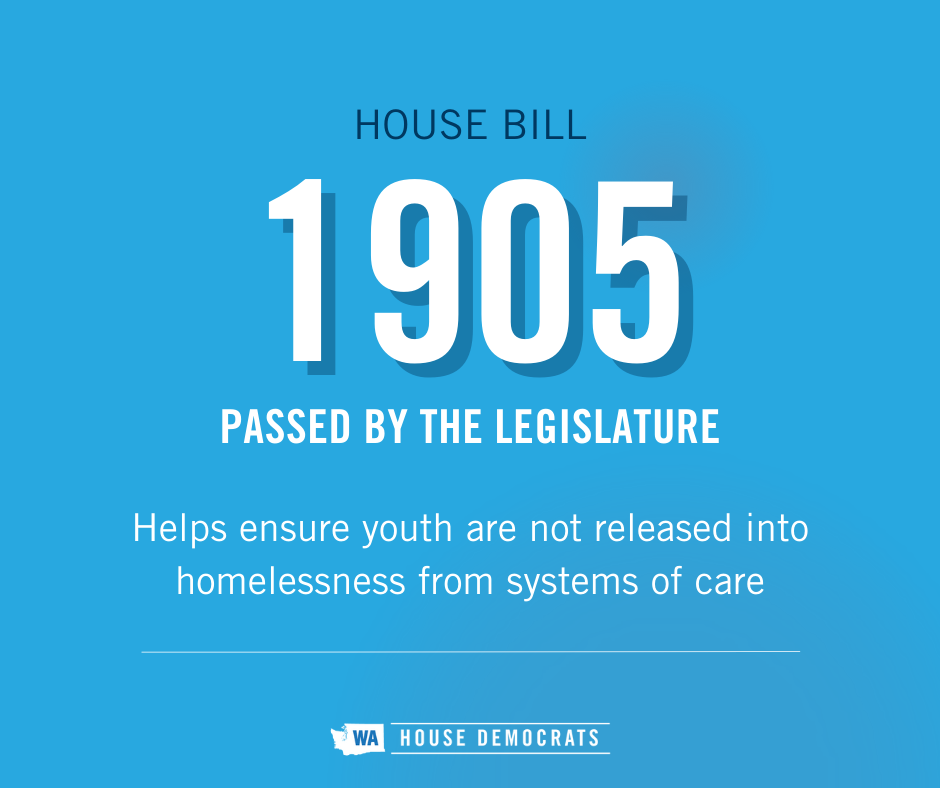 ---
Serving Washington state
–HB 1153: Helps close equity gaps in schools by creating a language access program for culturally responsive family engagement in our education system. By increasing language access, we can ensure all parents can be involved in their kids' education.
–HB 1888: Annually adjusts the Working Families Tax Credit, so families don't face a steep drop-off in benefits. This program, which we passed last year, will put money back in the pockets of those need it most by providing rebates between $300 and $1,200.
–HB 1747: Prioritizes placing kids with relatives when they need out-of-home care. Keeping families together when possible is best, reducing trauma and disconnect from a child's culture and community. It's also about racial justice, as Black and Indigenous children are more likely than white children to be separated from their families by the child welfare system.
–HB 1664: Brings more nurses, counselors and social workers to our schools to help address the youth mental health crisis. The pandemic has taken a toll on kids' mental health. This bill ensures that every public school has at least one nurse and one counselor.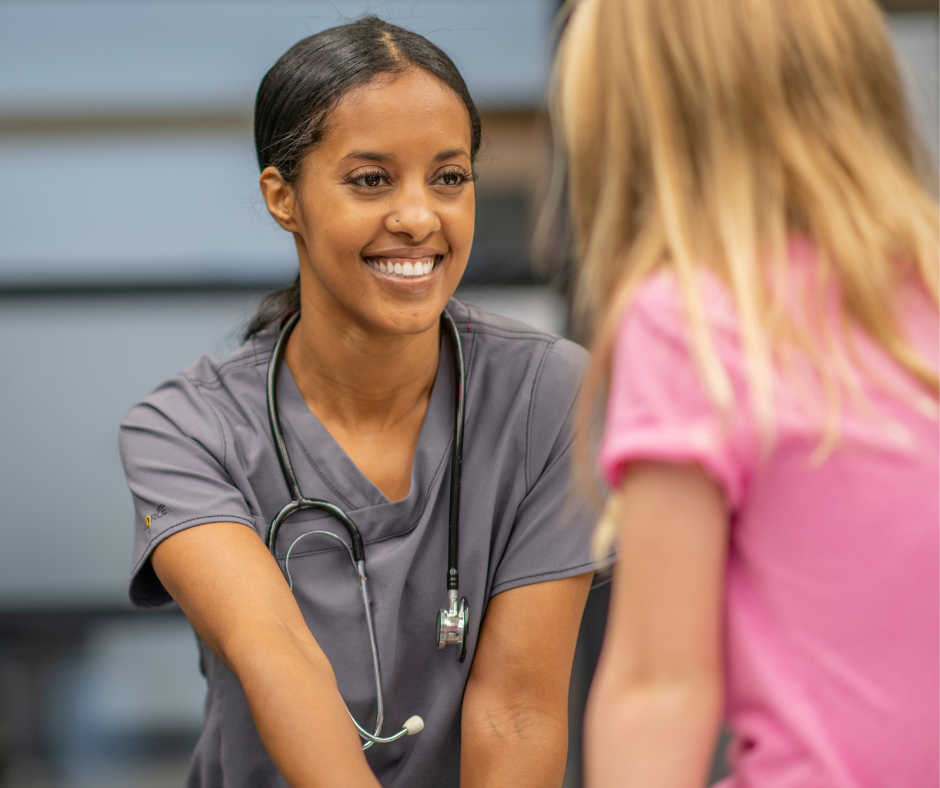 ---
Thanks for reading! Please feel free to reach out with any questions, concerns or ideas.
Sincerely,

Jamila Taylor
---