*** Read my Report on the 2019 Session (joint newsletter with Rep. Tana Senn & Sen. Lisa Wellman) ***
Hello!
Thank you for visiting my legislative website. Here you can learn more about the work I'm doing both in Olympia and back home in the 41st Legislative District.
Some links and information that may be useful for you:
My email address is my-linh.thai@leg.wa.gov
Click here to receive regular email updates from me on my legislative work.
If you are a student 14-16 years of age, and are interested in serving as a legislative page, please click here.
Click here for a list of the bills I am sponsoring.
To download a high-res version of my official legislative portrait, please click here.
I want to be accessible to you, so please don't hesitate to contact my office with your questions, comments, and concerns.
***Please note that as a first-year legislator in my very first session, who also happens to be on one of the three highest-volume committees in the House, I am still settling into this role and learning how to best accomplish everything I hope to do here.  I kindly ask for your patience as I get caught up on your calls, emails, and requests for meetings. Know that you are heard, and seen, and I will respond to you.
It is an honor to serve the people of the 41st District.
Sincerely,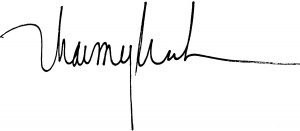 Rep. My-Linh Thai