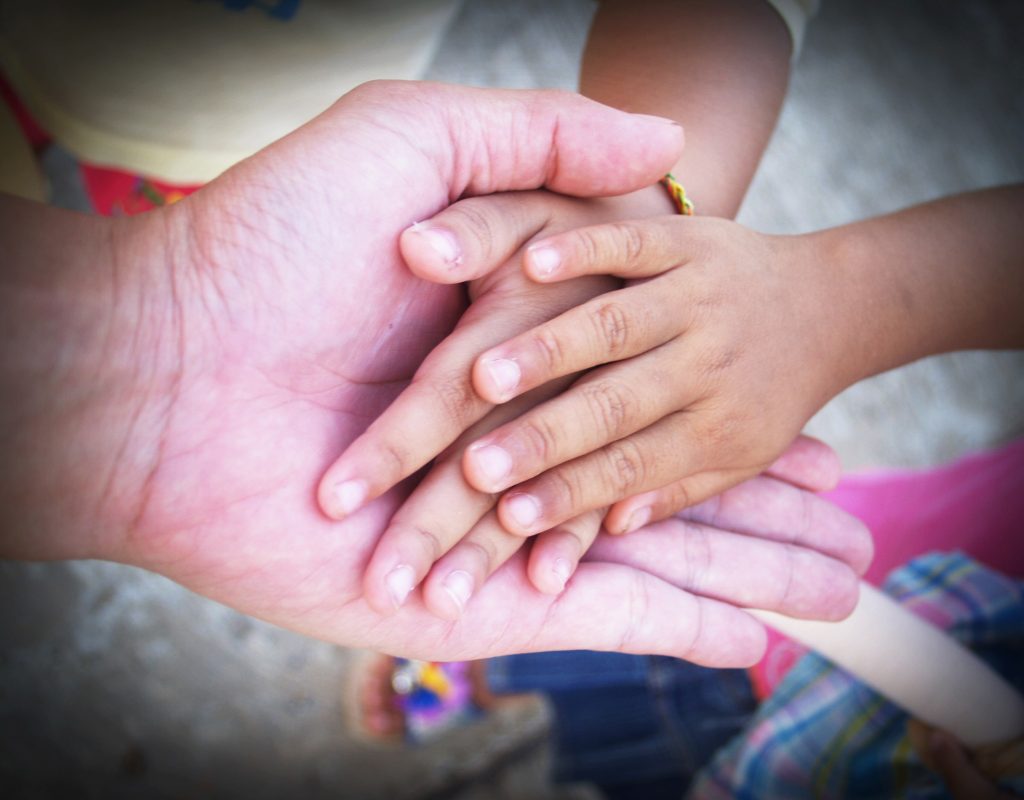 Hello from your state capitol!
It's House of Origin Cutoff in the Legislature this week. That's the deadline by which bills must be voted out of the chamber in which they were originally introduced, if they are going to continue to advance this year. I'm very pleased the bills in this newsletter are still moving forward – all have passed the House and are now under consideration in the Senate.
Also, I have some paging slots left for the 2019 session! Serving as a legislative page is a great opportunity for youth ages 14-16 to learn civics the best possible way: by working in the Legislature and learning firsthand how a bill becomes a law. Students serve for one week and applications can be completed online. Click here to learn more about the page program, and click here to fill out an application.
A scholarship is available to help offset the costs of living in Olympia for the week. Click here for more information.
---
Affordable, accessible health care for all
Washington has made significant strides in increasing the number of people with health care coverage. But affordable coverage is still a challenge for too many working families and individuals in our state. Plans with high premiums and/or high deductibles put affordable care out of reach. In fact, 70,000 people in Washington state have health plans with a deductible of $9,000 or more!
That's why I co-sponsored HB 1523, known as Cascade Care. It creates a series of up to three standardized health plans per tier provided on the state health benefit exchange. Cascade Care plans will be designed and procured by the state in an effort to bring stability to the marketplace along with usability, lower cost, and better value for consumers.
This legislation is the next step to affordable, accessible health care for all. As a member of the Health Care & Wellness Committee, I heard the testimony in favor of this bill and believe it's the best way forward to ensuring more people get the coverage they need for themselves and their families.
Everyone ages. How will you and your family pay for care?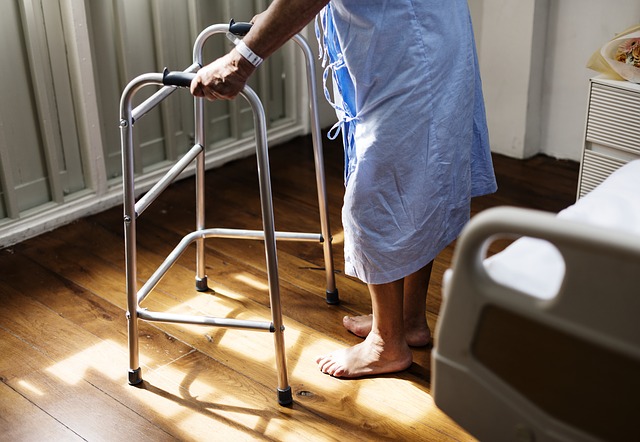 The majority of us will require some sort of assistance for regular, daily activities as we age. For many families, taking care of an aging parent or relative is expected. For some, it's financially possible, but for too many families in Washington, it's a significant burden. The out-of-pocket costs can be hundreds or even thousands of dollars per month. Very few people have enough savings to cover it, which means they end up spending down their entire life savings.
That's why I voted in favor of the Long Term Care Trust Act, or HB 1087. It builds on our state's nation-leading Paid Family Leave program, creating a new social insurance program to help with the cost of long-term care as the "age wave" hits our state.
The Long Term Care Trust Act would give families a little breathing room as they take care of the ones they love, providing a benefit of nearly $37,000 that could pay for a comprehensive array of long-term care services and supports, from assisted living to meal delivery.
We cannot keep putting off saving for the future. The Long Term Care Trust Act is the right way to ensure we can access the care we need as we age.
Out-of-state pharmacies: Protecting patient safety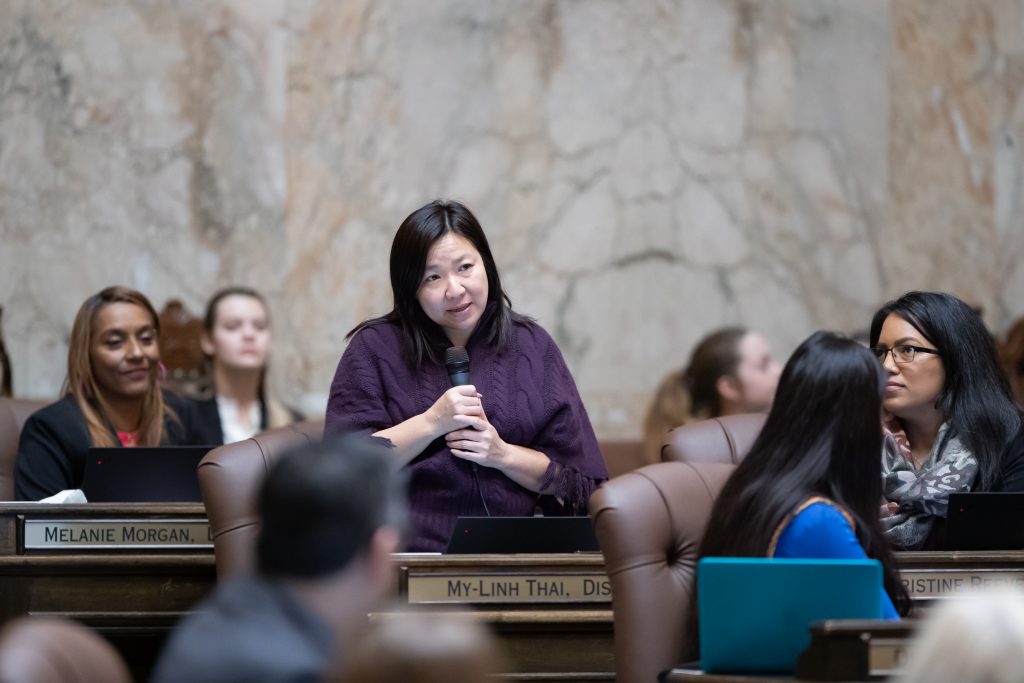 About 40 percent of pharmacies in Washington provide services from outside the state. Patients use these "nonresident" pharmacies because their coverage offers incentives for mail-order prescriptions, or they might need independently- compounded drugs from a specialty pharmacy.
For an initial license, a nonresident pharmacy has to include an inspection report from the state. But there is no requirement for subsequent inspections when the license is renewed.
As a pharmacist, I understand the importance of quality checks to protect patient safety. That's why I sponsored HB 1412, which requires out-of-state pharmacies doing business in Washington to submit ongoing inspection reports from a program approved by the state's Pharmacy Quality Assurance Commission.
With this bill, we're ensuring the patient safety standards of nonresident pharmacies are equivalent to those required of Washington pharmacies. It passed the House nearly unanimously.
Save the date! Legislative town hall on March 23rd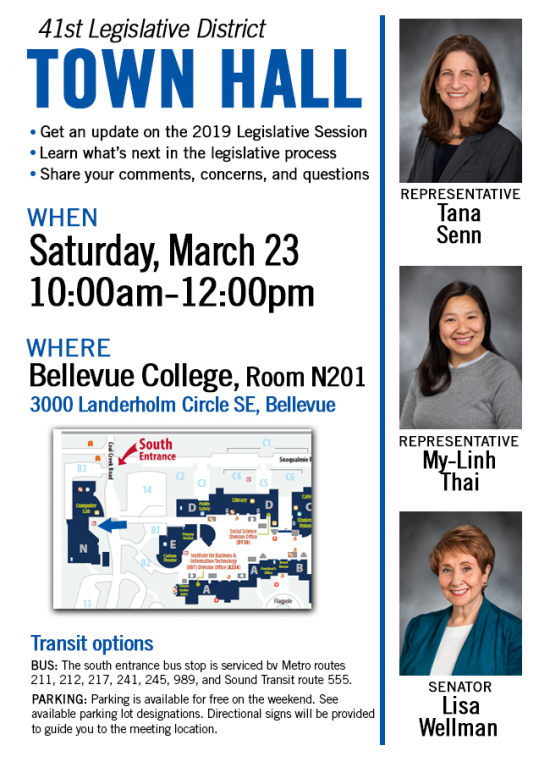 ---