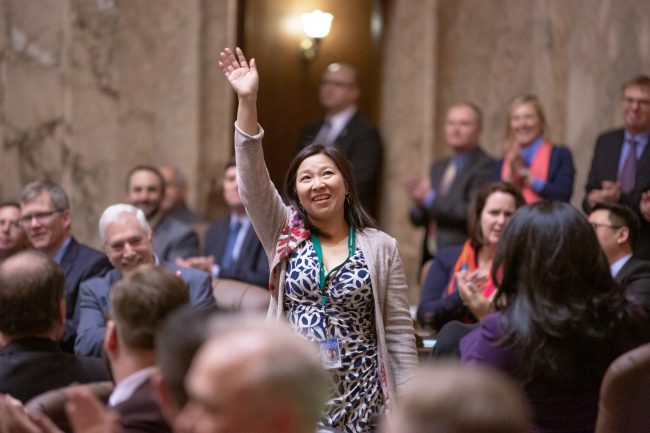 The 2019 legislative session in Olympia has concluded, and I'm so happy to be back at home in the 41st District! It's hard for me to put into words what it was like to stand on the floor of the state House of Representatives – the people's house – as the gavel came down to adjourn my first session as a state lawmaker. It was an emotional moment for me, thinking about what had been accomplished in 105 days on behalf of the people of Washington.
That we adjourned on time is itself an accomplishment. It's the first time in a decade the Legislature has wrapped up a 105-day session on time – no special session necessary! We passed a new two-year budget for our state that puts people first by investing in some of our state's most critical needs: special education funding in our K-12 schools, transforming our behavioral health system to better serve people in the communities where they live, protecting our environment, and addressing our state's affordable housing and homelessness crisis.
In this newsletter, I'm highlighting three of the things I'm particularly excited about:
School lunch durations: From bill to budget proviso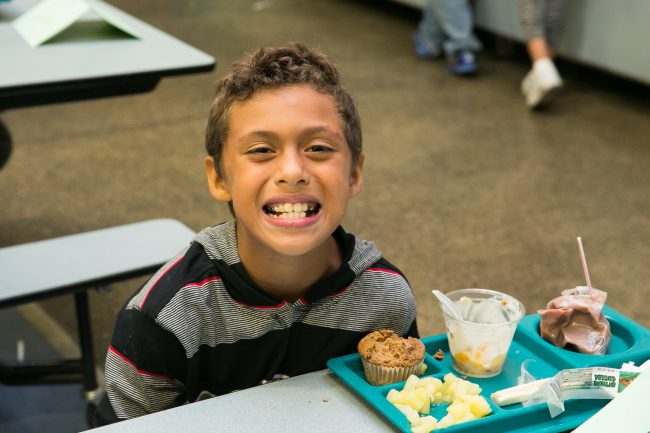 In my first e-newsletter, I mentioned a bill I sponsored to help schools overcome barriers that may prevent students from having lunch periods that leave enough time to actually eat lunch. This is something that came to my attention both as a parent and as a former school board director.
As a freshman lawmaker, one of the most important things I've learned is that nothing is ever really "dead" in the legislature. Even if a bill misses a critical cutoff, there are sometimes other ways to keep a good idea moving forward. This was the case with my bill, HB 1272, which passed the House nearly unanimously but then failed to advance out of the Senate Ways & Means Committee.
I'm thrilled to say that the intentions of HB 1272 will proceed through an allocation in our state budget! A total of $126,000 over two years will go to the Office of the Superintendent of Public Instruction specifically to evaluate and implement best practices and procedures for ensuring that students have at least 20 minutes of seated time during lunch periods. Six public schools will be chosen to serve as demonstration sites through an application process. I look forward to tracking the progress made as we work to ensure ALL students have this much-needed time.
Why I was a strong YES on I-1000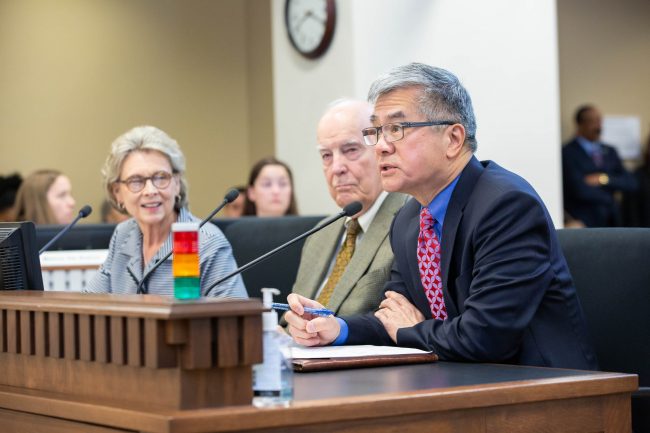 In the final hours of the 2019 session, the House and Senate both voted in favor of enacting I-1000, an initiative to the legislature. The initiative had a public hearing on April 18, during which many people came to testify both in favor of the measure and against. Three former governors – Governors Evans, Locke and Gregoire – testified in favor.
I had initially planned to speak on the House floor in favor of I-1000, but with the clock ticking on the last day of session I decided to give that opportunity to other colleagues. But I wanted to share my story with you, my constituents, so you know what my journey to yes on I-1000 was, and why I feel so strongly that this is good policy for our state.
Years ago, when I was accepted into pharmacy school at the University of Washington, I was very proud of myself. I thought my grades were good, I had done well in my interview, and I had written an excellent personal statement.
But once I enrolled, I remember being told by some of my mostly-white classmates that I only got in because of affirmative action. This upset me greatly, and I felt like I had to prove that I was there on my own merits. After all, I worked very hard to get there! My family wasn't one with capacity to afford me things like extra tutoring. At that time in my life, I would have been against something like I-1000. I thought it was important not to see color, and I refused to see it.
All that changed when my own kids started in public school and I became involved as a parent volunteer and later as a school board director. I saw with my own eyes how adults treated kids differently. I saw kids trying so hard to prove their worth, and yet they were not seen. The opportunities available to some, were not available to others. I saw inequities in a system I had made myself believe was fair.
And once I saw those inequities, I could not un-see them.
I began to speak out. And many times I have been asked, "Why do you speak up for those kids? Why not just focus on making sure your own kids have opportunities?"
Why indeed. I am so grateful for that question. It took me over 20 years to find the answer. I encourage those who ask that question to keep asking it, and to listen to those who take the time to share their personal journey.
It took my kids to help me see. And by "my kids" I mean the 1.1 million school kids in our state. These are our kids, and I voted yes on I-1000 because discrimination is wrong, and everyone who is qualified – EVERYONE – deserves a fair opportunity, whether in public employment, or contracting, or education.
We are leading the nation in long-term care!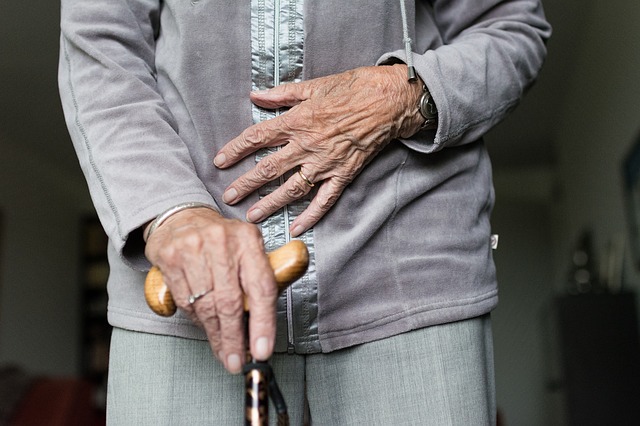 One of the big victories of the 2019 session is that Washington state will be the first state in the nation to establish a long-term care benefit program for workers. This is important because over 70 percent of us will need some kind of assistance with daily living as we age, but 90 percent of us have no savings or long-term care insurance plan to pay for it. Families really feel the burden of this, as people are forced to spend themselves into poverty in order to qualify for Medicaid long-term care.
The Long-Term Care Trust Act establishes a trust workers pay into, and in exchange they will receive a benefit worth almost $37,000 that can be used for a comprehensive array of services – everything from assisted living to adult day services to meal delivery. The funds can be used for respite care for family caregivers as well. In short, the Long-Term Care Trust Act makes sure Washingtonians will be able to access care when they need it.
---
It's an honor to represent you. Please don't hesitate to contact me with your questions, comments or concerns.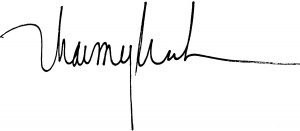 Rep. My-Linh Thai
---