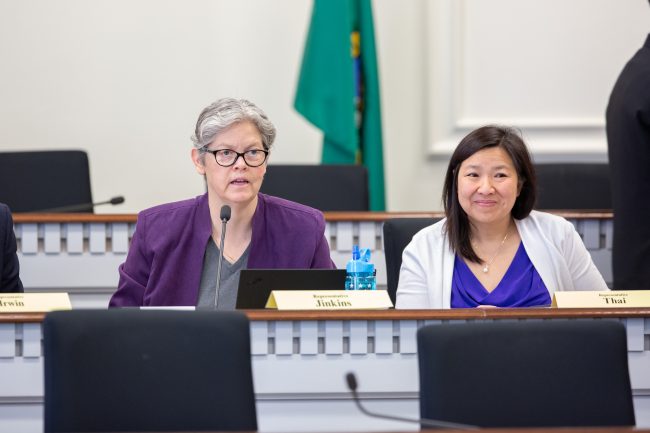 When I came to the Legislature in January, I was assigned to sit on several committees in the state House. With my background as a pharmacist and my experience as a school board director, I was excited to be placed on the Education and the Health Care & Wellness committees.
Additionally, I was named vice chair of the Civil Rights & Judiciary Committee. It's an honor to serve in this role, but to be honest –  in the beginning I was a little nervous. The Civil Rights & Judiciary committee is a high-volume, fast-moving committee that considers a wide range of legal issues – everything from landlord/tenant law, to anti-discrimination measures, to mental health issues, to firearms legislation. I wondered if I'd be able to keep up without having a formal background in the legal field.
With my first session now behind me, I can confidently say serving on the House Civil Rights & Judiciary committee is some of the most rewarding work I've done as a legislator. My prior advocacy for vulnerable and underrepresented communities, and my personal experience as a refugee, gives me a unique perspective on the "civil rights" component of the committee's work. And I have learned so much from working with the chair, Rep. Laurie Jinkins (D-Tacoma), who is an attorney and has been a fantastic mentor to me. In this video, we talk about what's it's like to serve on the highest-volume committee in the legislature.
I'm devoting this e-newsletter to providing you with information about some of the major pieces of legislation that came out of the Civil Rights & Judiciary committee this year. If you have any questions, comments, or concerns about any of these bills – or other legislative matters – please don't hesitate to contact me.
Consumer Protection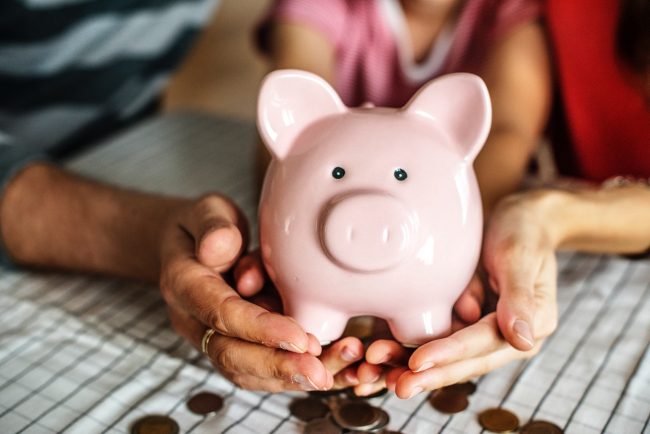 The scales shouldn't be tipped against working families and people trying to meet their financial obligations. That's why I was happy to support several debt-related consumer measures that first came through Civil Rights & Judiciary, before eventually passing both chambers and being signed into law. KIRO-7 consumer advocate Jesse Jones even reported on these bills as they went through the legislature.
HB 1066 increases fairness and transparency for consumers by putting an end to the practice of "pocket service" by debt collectors. This is when a summons is served, but not filed with the court, making it difficult to verify if it's a valid summons. Many people ignore these summonses,which can have very damaging consequences including liens, wage garnishment, negative credit reports – even bench warrants. Thanks to this of this bill, debt collectors will no longer be able to engage in this practice.
HB 1531 reduces the chances of medical debt spiraling out of control. It lowers the interest rate that often accrues before a patient ever sees a bill, prohibits health care providers from selling medical debt to collections agencies for at least 120 days after the first billing, and requires that patients are informed about opportunities to apply for charity care.
HB 1602 helps ensure working families are not left destitute or homeless by wage garnishment when paying off consumer debt. It brings down the interest rate on the amount owed, and lets people retain more of their wages so they can pay for necessities, like rent.
HB 1730 makes clear that the 10-year statute of limitations on debt cannot be unexpectedly revived through unscrupulous debt collection practices. Known as "zombie debt," restarting the clock on the statute of limitations often leaves people in an endless cycle of debt.
Addressing a major cause of homelessness: evictions
We have a housing affordability and homelessness crisis happening in our state. There's no single solution, but one way to help address it is reducing evictions, which are a leading cause of homelessness. This approach is preventive, rather than reactive.
I look at it this way: As a homeowner, if I fall behind on my mortgage payments, I have not days, not weeks, but months before my lender issues a notice of default. Renters, on the other hand, can have eviction proceedings started after just three days. There's an issue of equity. The reforms we passed now give tenants a little more time to come up with rent money and avoid eviction.
HB 1440 gives tenants more notice before rent increases. By upping the written notice requirement from 30 days to 60 days, we're giving tenants a little more time to adjust their budget to the new amount, or find more affordable housing.
SB 5600 extends the current three-day eviction notice period to pay or vacate to 14 days. The notice given to tenants will feature information about civil legal aid and the resources available to them.
Protecting rape victims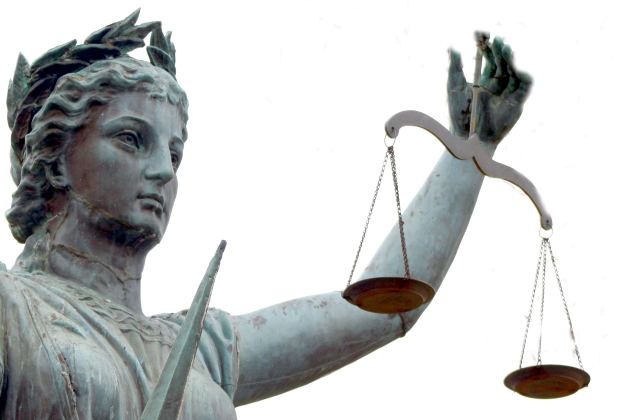 HB 1149 removes the ridiculous requirement that someone who is petitioning for a Sexual Assault Protection Order must allege reasonable fear of future dangerous acts by the person who assaulted them. This is important for victims of rape and other sexual assault, and a courageous woman named Megan helped get this bill through the legislature with her compelling testimony.
Keeping communities safe
SB 5497 helps our local law enforcement focus on investigating crimes and keeping our communities safe, not enforcing civil immigration law for the federal government. There has been a lot of misinformation about this new law. Nothing in it prevents federal employees from doing the jobs the federal government employs them to do. It does not and cannot prevent federal immigration officials or border patrol agents from apprehending individuals suspected of being undocumented or deportable when they encounter them. It does not allow anyone to get away with committing crimes – no matter what their immigration status is. What it does do is set a bright line between local and federal work, and the way our policies reassure businesses and a robust work force while ensuring public safety.
Justice for families
SB 5163 fixes a couple of glaring flaws in our state law that prevented some parents from obtaining justice when negligent or irresponsible actions resulted in the death of their child. The first flaw was that non-resident parents couldn't bring a wrongful death suit – a policy rooted in xenophobic attitudes from an earlier era. In fact, Washington was the only state that didn't allow non-resident parents to seek justice for the death of a child. The second flaw was that the law denied parents of children age 18 and older the ability to seek justice for wrongful death if the child was unmarried and had no dependents at the time of death.
We've now fixed these flaws, making our law better and more fair for families that suffer the most devastating of losses. Denying parents the ability to seek justice meant the law was actually protecting those who were negligent and irresponsible. It took many years to make this change, and I'm proud to have been able to vote in favor of it the year it finally passed.
Addressing gun violence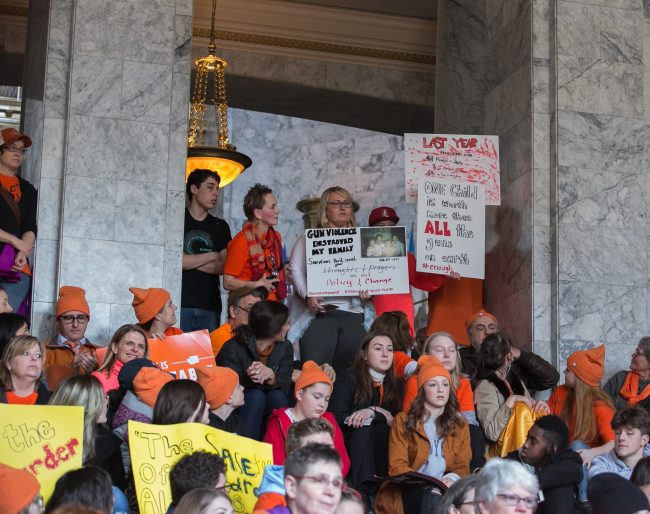 Several measures were passed this year to help prevent guns from getting into the hands of those who are determined to use them to harm themselves or others:
HB 1225 is about safety for both domestic violence victims and law enforcement officers. It requires law enforcement to temporarily remove firearms they have probable cause to believe were used to threaten or harm someone at the time of a domestic violence call. Officers must also temporarily remove firearms in plain sight and request consent to remove any firearms the alleged abuser has access to until a court hearing is held.
HB 1739 is a proactive approach to a major public safety concerns regarding consumer production of 3D-printed guns. It bans the manufacture, purchase, sale or possession of an undetectable firearm in most circumstances.
SB 5027 allows petitions for Extreme Risk Protection Orders (ERPOs) to be applied to people under the age of 18. It will help keep firearms out of the hands of minors who are at a high risk of hurting themselves by keeping them from accessing, controlling, possessing, or receiving these weapons.
SB 5205 closes a loophole in our state law by restricting people who have been found incompetent by a court to stand trail AND who have a history of violence from possessing a firearm unless the court restores their firearm rights.
SB 5181 reduces the risk of murder and murder-suicide by imposing a six-month suspension on a person's right to possess a firearm when the person is detained for a 72-hour hold under the Involuntary Treatment Act. Evidence shows this six-month suspension saves lives.
Getting people the mental health treatment they need, when they need it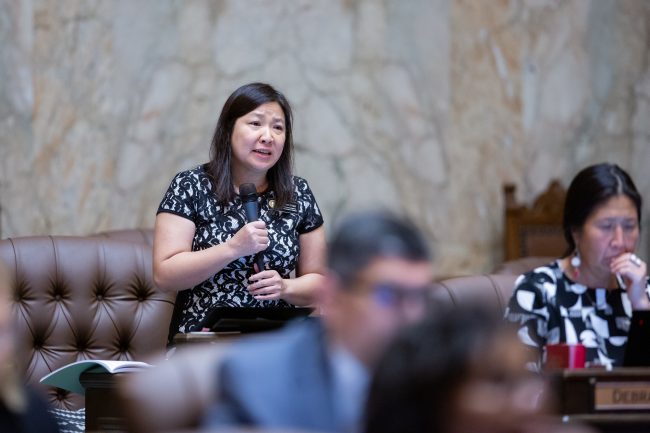 SB 5444 ensures our state complies with the Trueblood settlement by putting the terms of the settlement into state law. What is the Trueblood settlement? It's the outcome of a lawsuit the state lost. People with mental illness who were accused of crimes were being left to languish in our jails, rather than getting competency evaluations in a timely manner. This was a violation of their civil rights. The new changes will speed up this process and keep people out of the criminal justice system who shouldn't be there and instead get them the treatment they need.
Please join me for coffee and conversation!
I'm happy to announce three different coffee hours in the district on Aug. 17 to discuss legislation that came out of the Civil Rights and Judiciary Committee–and what our next steps should be.
You can find the times and locations below. I hope to see you there!
Issaquah –10 a.m. to 11:30 a.m. at the Issaquah Public Library, 10 West Sunset Way Issaquah WA 98027
Bellevue — 12:30 to 2 p.m. at Panera, 4004 Factoria Blvd SE Suite A6, Bellevue WA 98006
Mercer Island — 2:30 to 4 p.m. at Convivial Café, 3020 78th Ave SE, Mercer Island, WA 98040
---
It's an honor to represent you. Please don't hesitate to contact me with your questions, comments or concerns.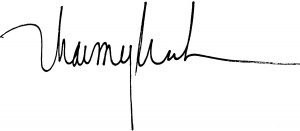 Rep. My-Linh Thai
---