Welcome to My Home Page
We are living in unprecedented and uncertain times. What remains constant is my commitment to our community. My office is here as a resource for you and your family. We may not have all the answers, or be able to help you directly, however, we can often connect you with those who can.
I am honored to serve the residents of the 48th Legislative District and represent our shared values in Olympia. My legislative priorities are focused on four core values: restructuring our regressive tax code, supporting working families and small businesses, providing more affordable housing options, and resources to prevent gun violence. I currently serve as Chair of the Consumer Protection and Business Committee. I am also a member of the Civil Rights & Judiciary Committee and Finance Committee.
I value your perspective and appreciate thoughtful engagement on critical issues. If you have questions or comments about legislative issues, please email me.
Contact Information:
Phone: (425) 883-3366
Toll-free hotline: 800-562-6000 or for TTY/hearing impaired: 800-635-9993
Communications: Noal.Alsharbini@leg.wa.gov
2023 End-of-Session Newsletter
After the 2023 session, I sent out an update highlighting my work on issues like protecting consumers, affordable housing, tax reform, addressing equity, and more.
Visit this link or click on the preview below to read more.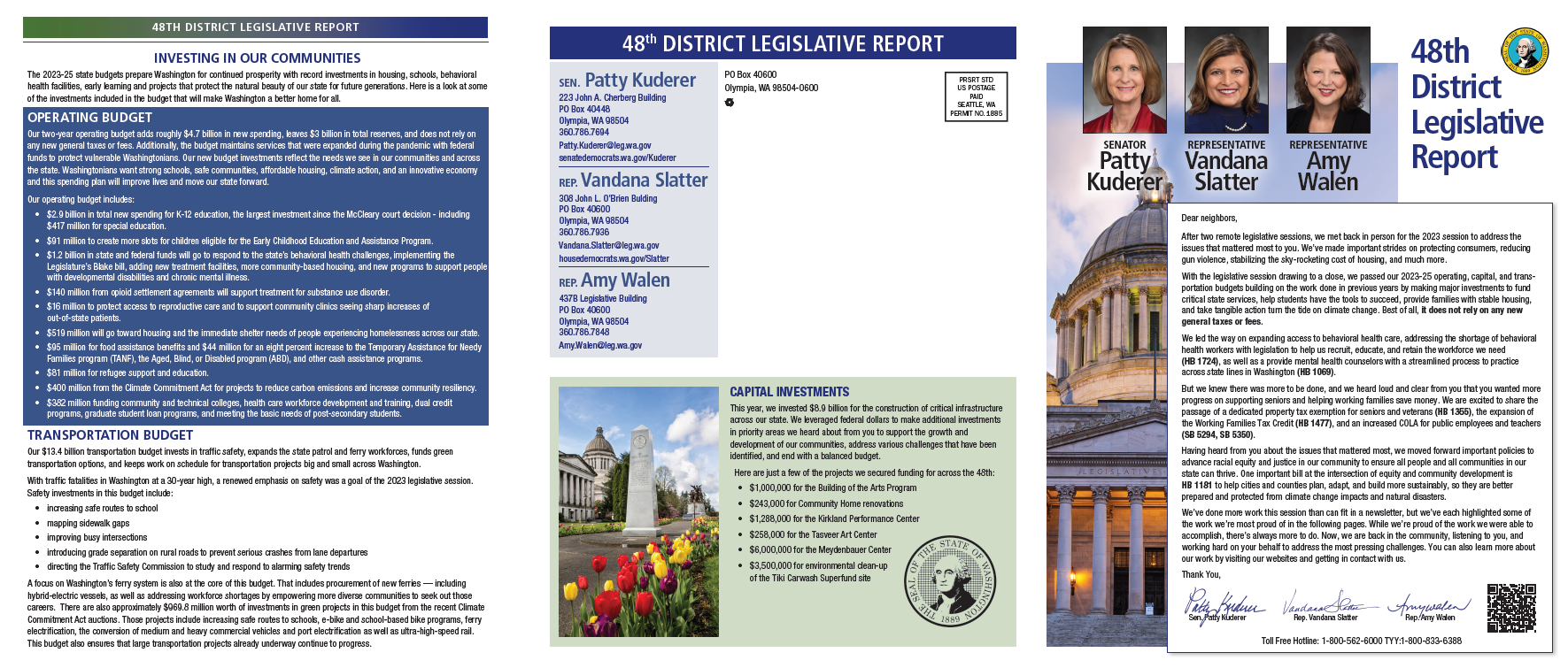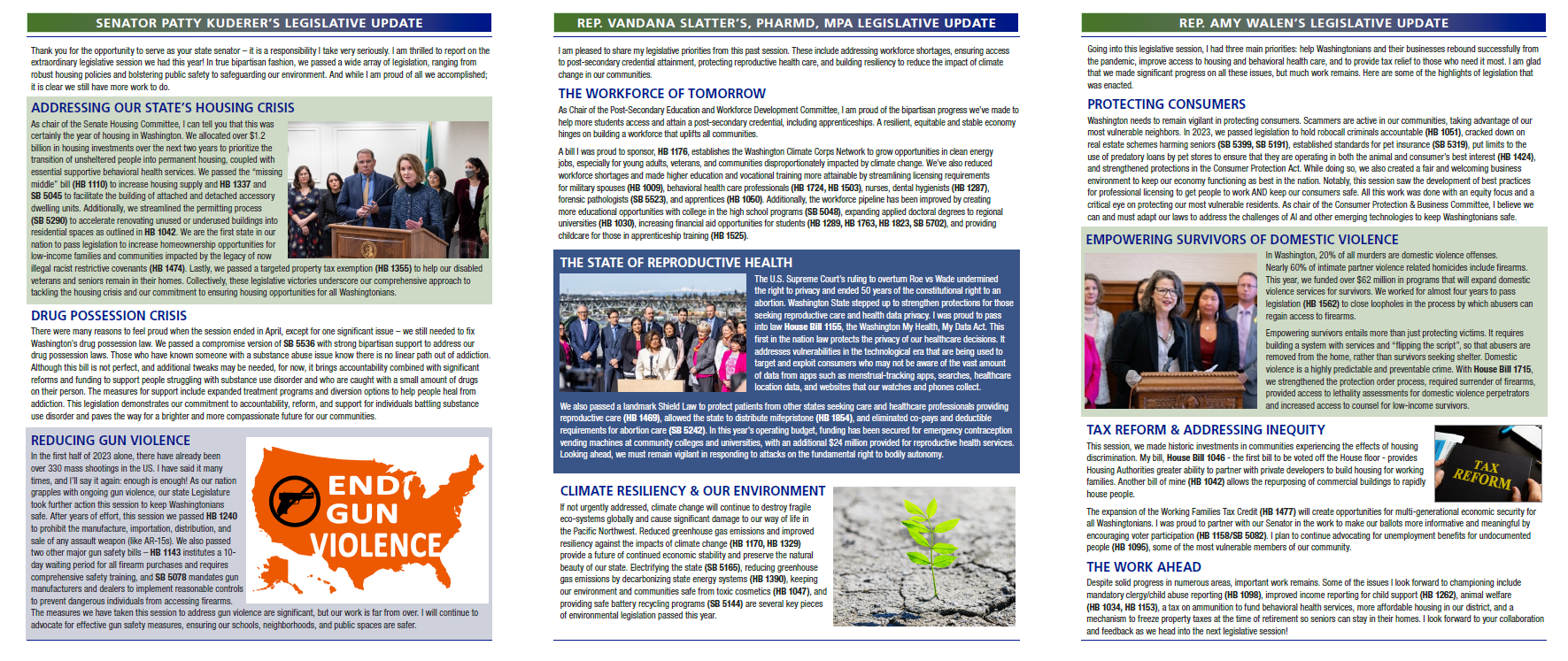 2022 District Newsletter
Click here or on the photo below to to read our report on the 2022 session of the Legislature.