February 23, 2015
Rep. Lillian Ortiz-Self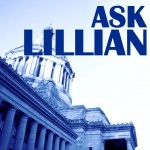 Watch Rep. Lillian Ortiz-Self (D-Mukilteo) responding to constituent emails on HB 1295, Breakfast After the Bell, and HB 1785, which would eliminate the certificate of academic achievement as a requirement for high school graduation, while still maintaining accountability and high standards.
______________________________________________________________________
ABOUT LILLIAN:
Lillian was appointed to fill the seat vacated by former Rep.  Marko Liias, who took the place of retired Sen. Paull Shin.
In her current role as counselor at North Middle School, she works with a variety of youth in both a teaching and mentoring capacity. This, along with her work in several child-service organizations, has given her a deep appreciation and understanding of how human services can help families.
Lillian comes to the Legislature with a wealth of experience. In Illinois, she served as the clinical director of a mental health center, regional coordinator for the Board of Education, education adviser for the Department of Children and Family Services, and founder and former director of the CU Project, a center for Latino families and youth.
Her experience in Washington includes co-chairing the Educational Opportunity Gap Oversight and Accountability Committee, being a member of the Governor's Commission on Hispanic Affairs, the Achievement Accountability Workgroup, and the Student Discipline Task Force. Additionally, Lillian was one of the founders… (continue reading biography here)









Watch Rep. Lillian Ortiz-Self (D-Mukilteo) discuss what cutoff week is about and what happens when bills don't move forward. She also talks about her local options bill for community transit options, the Senate transportation package, education bills passed out of committee, an anti-retaliation measure that protects workers and benefits businesses, and revenue.

Rep. Lillian Ortiz-Self (D-Mukilteo) gives and update on what's happening in education in Olympia and introduces her Legislative Assistant, Krystal Hernandez, and her intern, Faride Cuevas.
Rep. Lillian Ortiz-Self talks about her new committee assignments and discusses this year's top priorities in the legislature: fully funding education, mental health, and a comprehensive transportation package.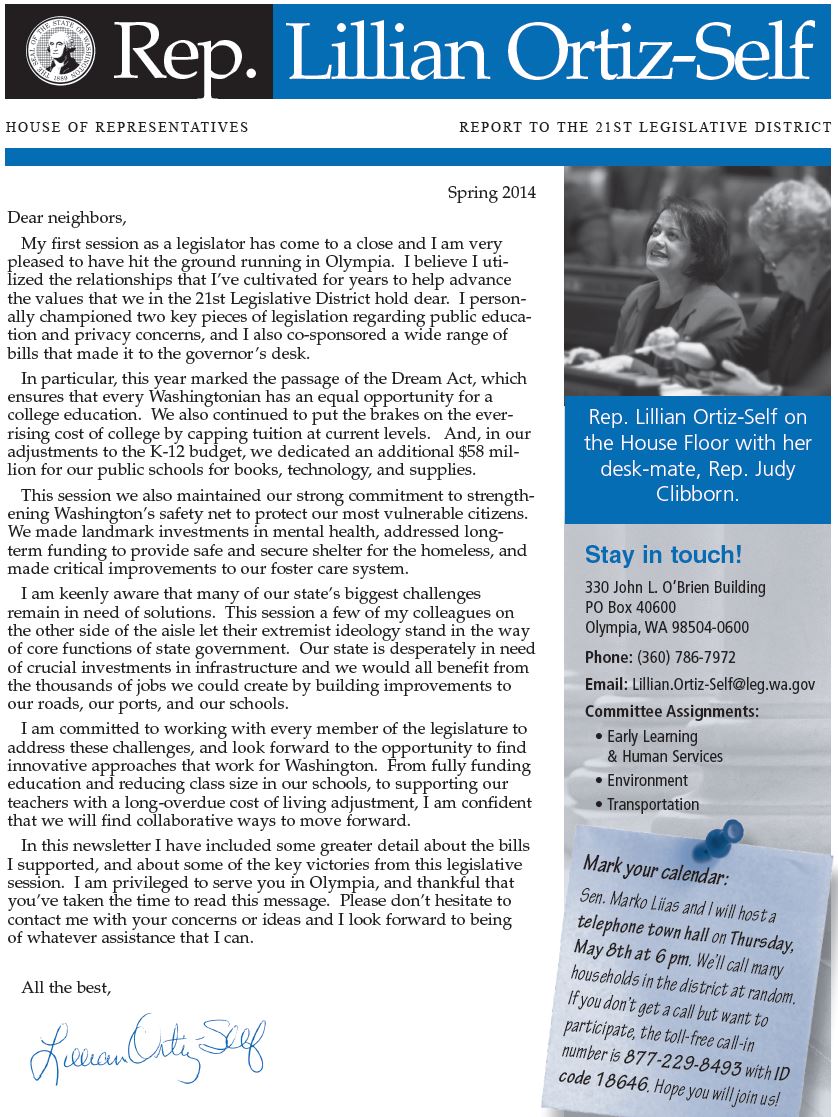 Read my first Report to the 21st District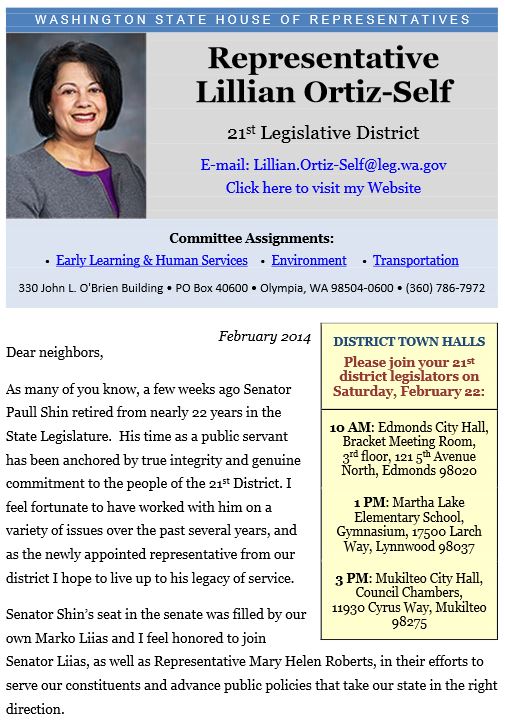 Rep. Lillian Ortiz-Self talks about the end of session, including successes like HB 2335, which extends care and services for foster children. Rep. Ortiz-Self also talks about other top successes this session, such as the Dream Act and the passage of her student success bill, HB 2739.

Rep. Lillian Ortiz-Self provides a little background on her work prior to serving as a representative, which includes working as a school counselor and mental health counselor, and how that influences her current proposed legislation like the the Student Success bill and the Weighted GPA bill.