Hello, and thank you for visiting my website.

As you know, this is an election year and we are required to follow legislative ethics rules to ensure state resources are not used for campaign purposes.
When election-year restrictions are in place, lawmakers who are up for re-election must limit outreach and external communications, including not sending out email updates after April 12, and not posting new content on our websites after June 30.
However, if you need information or have a legislative issue, please feel free to contact me with your requests and concerns and I will do my best to return your call, email or letter promptly.
Even though my legislative website will remain frozen until after the election, you can still get lots of useful information here: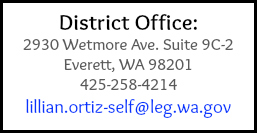 Please keep in mind I am your representative year around, so don't hesitate to get in touch!


______________________________________________________________________

May 5, 2014
Rep. Lillian Ortiz-Self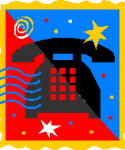 Rep. Lillian Ortiz-Self and Sen. Marko Liias will host a telephone town hall for 21st Legislative District residents from 6 to 7 p.m. Thursday, May 8. At that time, district constituents will receive a phone call inviting them to stay on the line to participate in the town hall. In addition, residents who do not automatically receive a call may dial a toll-free participant number to listen in on the event and ask questions of their elected state officials. That … Continue reading →
______________________________________________________________________
ABOUT LILLIAN:
Lillian was appointed to fill the seat vacated by former Rep.  Marko Liias, who took the place of retired Sen. Paull Shin.
In her current role as counselor at North Middle School, she works with a variety of youth in both a teaching and mentoring capacity. This, along with her work in several child-service organizations, has given her a deep appreciation and understanding of how human services can help families.
Lillian comes to the Legislature with a wealth of experience. In Illinois, she served as the clinical director of a mental health center, regional coordinator for the Board of Education, education adviser for the Department of Children and Family Services, and founder and former director of the CU Project, a center for Latino families and youth.
Her experience in Washington includes co-chairing the Educational Opportunity Gap Oversight and Accountability Committee, being a member of the Governor's Commission on Hispanic Affairs, the Achievement Accountability Workgroup, and the Student Discipline Task Force. Additionally, Lillian was one of the founders… (continue reading biography here)






Spring 2014 End of Session Report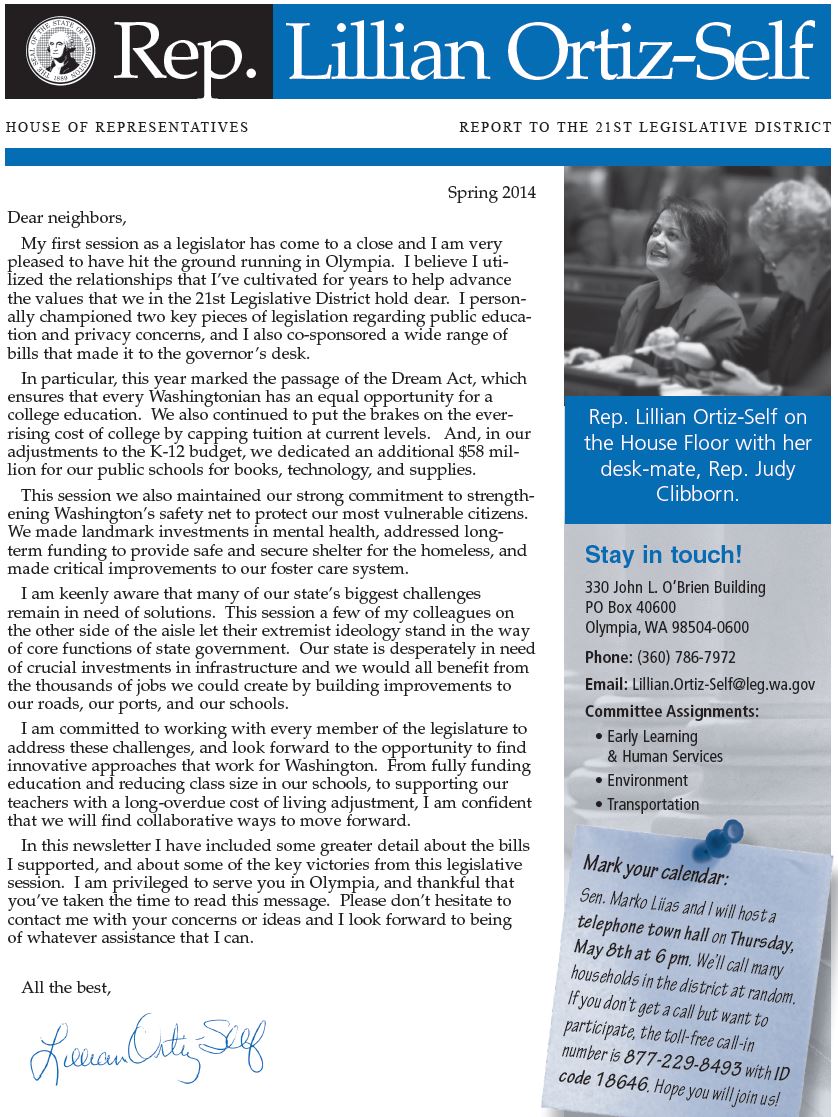 Read my first Report to the 21st District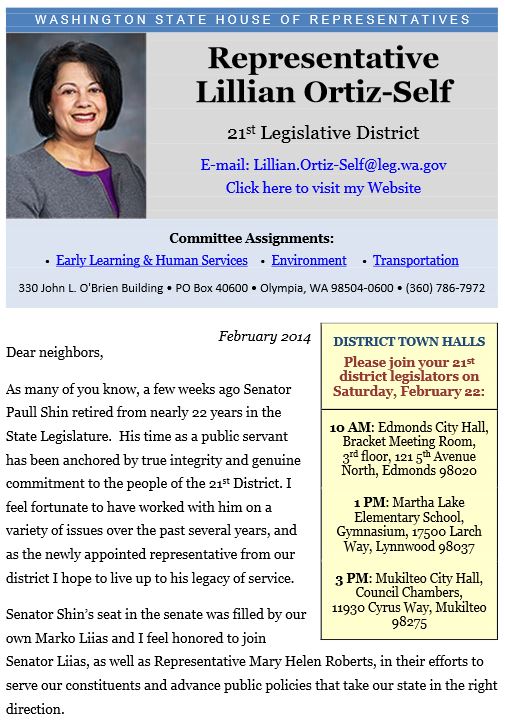 Rep. Lillian Ortiz-Self talks about the end of session, including successes like HB 2335, which extends care and services for foster children. Rep. Ortiz-Self also talks about other top successes this session, such as the Dream Act and the passage of her student success bill, HB 2739.

Rep. Lillian Ortiz-Self provides a little background on her work prior to serving as a representative, which includes working as a school counselor and mental health counselor, and how that influences her current proposed legislation like the the Student Success bill and the Weighted GPA bill.