Thank you for taking the time to visit my legislative page and get involved in your democracy. It is an honor and a privilege to serve the people of the 44th District.
I serve on the following committees:
Your thoughts and comments are important to me. You can reach me or my Legislative Assistant in a variety of ways:
Toll-free Hotline: 800-562-6000 (for TTY / hearing impaired, 800-635-9993)
Regular mail: Rep. April Berg, PO Box 40600, Olympia, WA 98504
I recently sent out a newsletter highlighting our work during the 2023 Legislative Session. You can visit this link or click on the preview below to read more.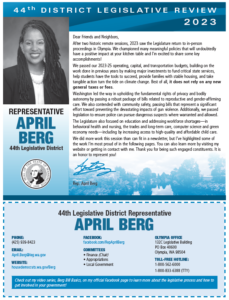 Yours,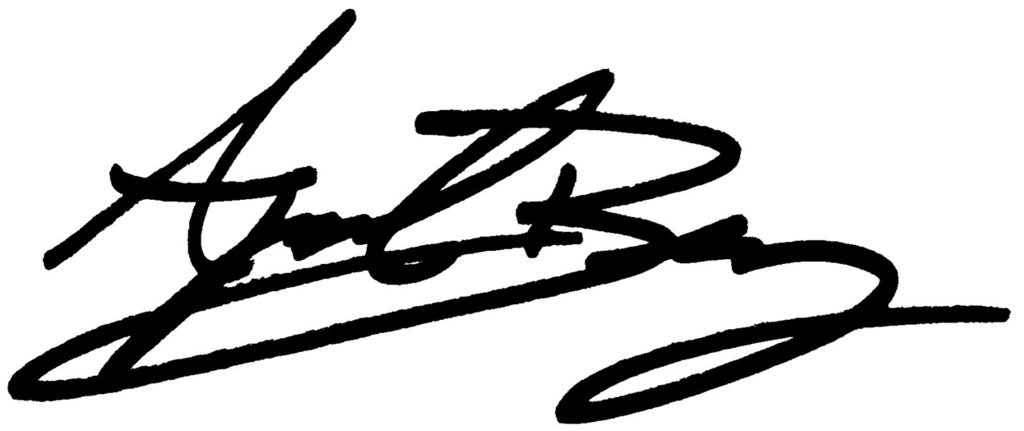 Rep. April Berg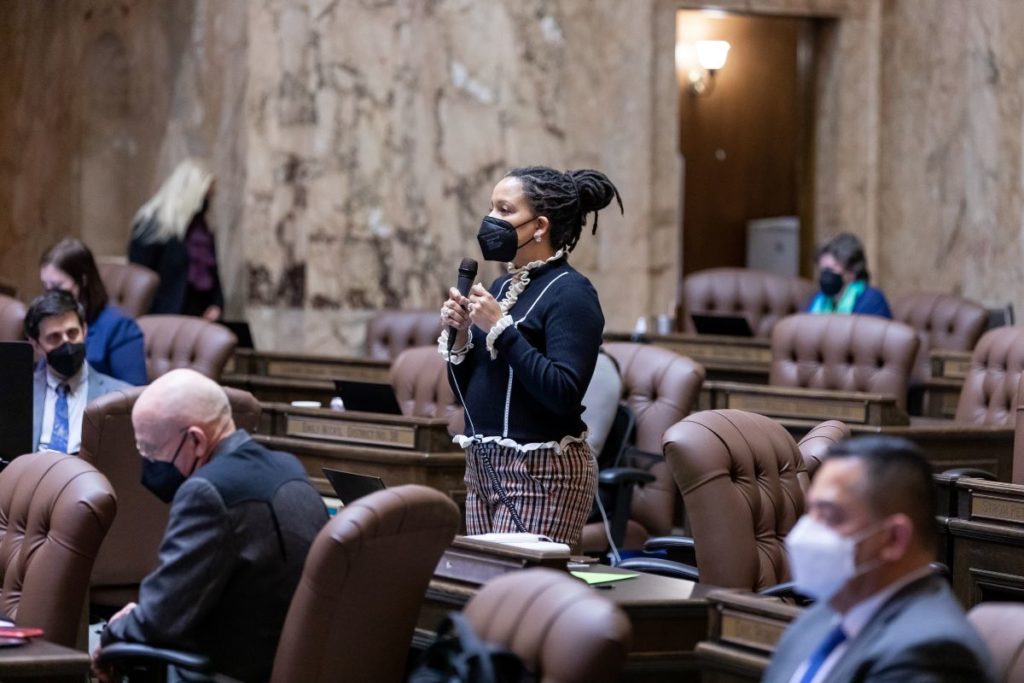 Latest newsletter
2023 Session: Policies for a safer, greener, more equitable WA
Dear friends and neighbors,  Thank you for your engagement during the 2023 legislative session—it's hard to believe it's over! I am incredibly proud of the meaningful policies that we passed... READ MORE