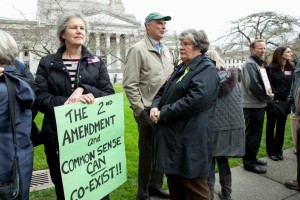 This has been a very busy week for State Rep. Laurie Jinkins.
On Tuesday, as Chair of the House Judiciary Committee she presided over one of the most hotly contested issues in Olympia – the gun initiatives.  Tuesday's hearing drew hundreds of supporters for the dueling initiatives –  I-594, requiring universal background checks and I-591, outlawing universal background checks. Former Congresswoman Gabrielle Giffords and her husband, retired astronaut Mark Kelly also came to speak in favor of universal background checks.
Hear Rep. Jinkins speak with Public Radio's Steve Scher about the issue on KUOW's The Record.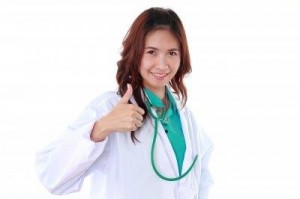 Another big issue this session is the Reproductive Parity Act (RPA), HB 1044.  The RPA will requires that all insurance companies who provide maternity care provide a complete set of family planning options as well, including abortion.  Before the implementation of the Affordable Care Act all insurance companies in Washington state covered abortion.  Now, some are not.
Hear Rep. Jinkins speak about this important issue with KUOW's Marcie Sillman.
Listen to Rep. Jinkins tell us why the RPA is important to all women here, on our podcast, Capitol Ideas.
---