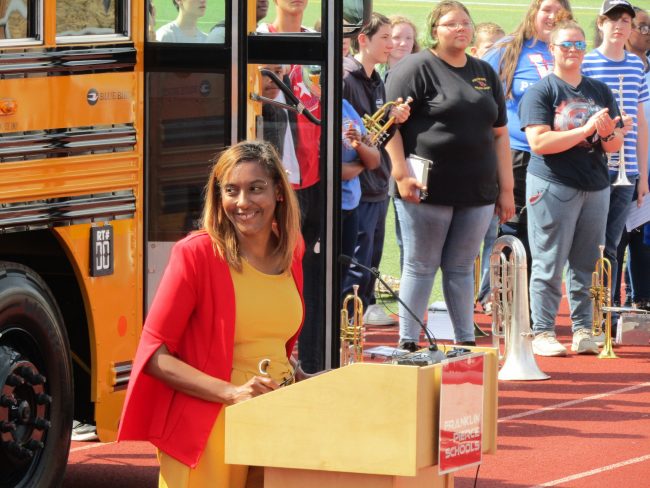 Dear friends and neighbors,
Summer is winding down, and a new school year is just around the corner. As students across the 29th Legislative District prepare to return to school, please remember to keep an eye out for those yellow school buses on our roads and crossing guards in crosswalks, and remember to slow down when driving in school zones. Everyone's safety is of utmost importance.
Speaking of school buses, earlier this summer I was thrilled to take part in the roll-out of the first electric school bus in our state, at Franklin Pierce High School. Electrification of school buses across our state supports the goals of the clean transportation bill I voted for last session, which passed the legislature with strong bipartisan support. It's exciting to have Franklin Pierce Schools leading the way with the first electric school bus, and I hope we'll see more of these zero-emission buses here and across the state.
More updates about the work I've been doing this summer, and information about the Legislative Internship Program, can be found below.
Thank you for reading, and please don't hesitate to contact me with your questions, comments, or concerns. It's an honor to represent you.
Sincerely,

Rep. Melanie Morgan
29th Legislative District
Your feedback: Solving our community's challenges
Thank you for your emails concerning the resources our community currently lacks and desperately needs. You care deeply, as I do, about providing housing for the homeless, addressing the problem of "food deserts," and the lack of transportation options in the unincorporated areas of our district. I am listening to your concerns and committed to finding solutions to these challenges.
In the months since the end of the 2019 legislative session, I have been busy meeting with advocates for these issues and with local, state, and federal partners to explore ways to meet these needs in our district.  In an upcoming newsletter, I'll include a district survey asking for your thoughts. Please keep an eye out for it – your input will be important.
The impact of debt on people and families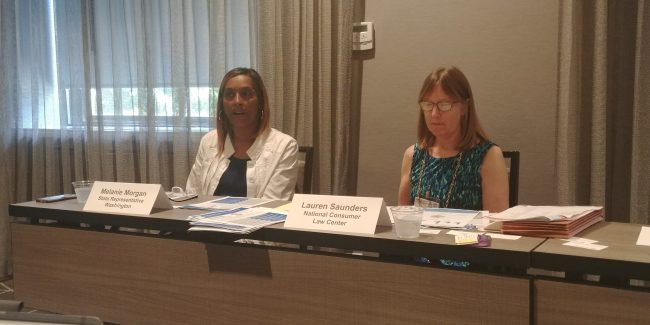 This past July, I was honored to attend a Public Leadership Institute Conference in Washington, DC, where I was part of a State Policy Panel discussing how debt (student loans, debt collection, check cashing, etc.) impacts Americans.
It is no secret that debt can have very negative consequences for people and families, especially if it spirals out of control. That's why I was pleased to vote for a slate of debt-related consumer protection bills this year, including bills addressing medical debt, consumer debt, and "zombie" debt (debt you thought had been settled that suddenly comes back to life).
Washington students wanting to pursue higher education but avoid excessive student loan debt will benefit from the Workforce Education Investment Act, which I voted for this year. It provides tuition-free scholarships at our public colleges and universities for students whose families earn 55% of the state's Median Family Income (about $50,000/year for a family of four). Students whose families earn 100% of the Median Family Income (about $92,000/year for a family of four) are eligible for partial scholarships. More information can be found here.
Local projects funded!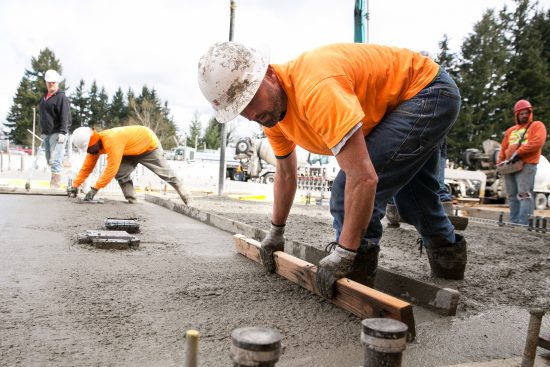 The new state construction (or capital) budget went into effect on July 1. I'm excited about the projects funded in the 29th Legislative District, which will benefit some of the area's most underserved communities. The projects I sponsored this year are:
$1 million for the first phase of renovations for a community center in Parkland. The renovations will create 15,000 square feet of usable space for businesses and organizations, providing much needed access to services such as health and human services, housing assistance, job skills training for youth and adults, and senior services.
$150,000 for Next Chapter, a nonprofit organization focused on supporting pregnant women and single mothers throughout Pierce County who are homeless or on the verge of becoming homeless.
For more projects and information, click here.
Legislative Intern Program applications accepted beginning September 1
The Legislative Intern Program offers Washington college students the opportunity to gain paid work experience while studying the state legislative process up close. Each year, about 70 students are chosen to participate in the program. Interns are placed with legislators' offices and work in Olympia as full-time staff while the Legislature is in session (January through March in 2020).
In addition to their office work, interns take part in a hands-on academic program including training in legislative ethics, writing and research, a budget exercise, mock committee hearings and floor debate, and a job shadow at a state agency. Interns also participate in seminars and workshops with state officials, policymakers, journalists, and lobbyists, offering networking opportunities and a global view of the political process.
For more information and application materials, click here. Applications are accepted beginning September 1, with a priority deadline of October 4.
---