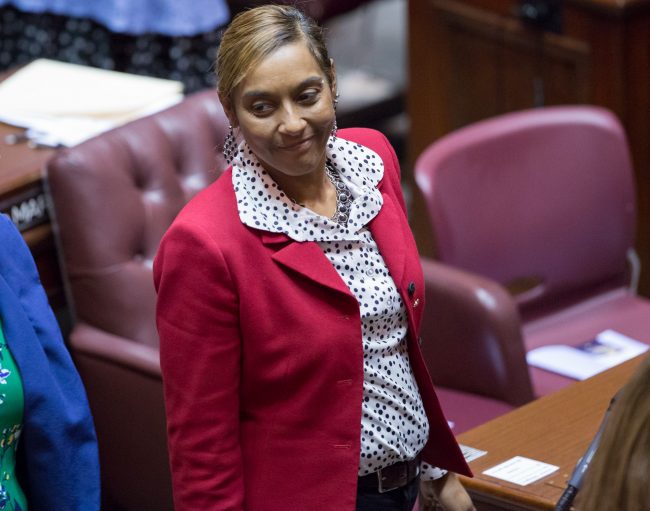 Dear friends and neighbors,
As your state lawmaker, I want to keep you informed about the work I'm doing even when the legislature is not in session. My priority is ensuring the 29th Legislative District has a strong voice advocating for the needs of our communities. That has been the focus of my work this interim – the period between legislative sessions. Read more about this work below.
Additionally, being accessible to constituents is important to me. While you can always call my office or email me with your questions, comments, and concerns, I also value opportunities to have informal face-to-face conversations with the people I represent. We had a great discussion at my first town hall-style meeting back in March, and I plan to host a similar, informal constituent meeting this fall. Stay tuned for more details.
It's an honor to represent you.
Sincerely,

Rep. Melanie Morgan
29th Legislative District
Ongoing work: Addressing our district's greatest needs
Photo courtesy Pierce TransitDuring the interim, I've spent many hours on the road from the north end of our district (Center St. in Tacoma) to the south end of our district (176th in Spanaway). It's impossible not to see the inequities:  Food deserts, lack of homeless services/shelters in unincorporated Pierce County, inadequate transportation, substandard housing, and skyrocketing residential/commercial rents. We are all impacted by these challenges in some way. For example, I had hoped to have an office in the district where I could meet with constituents. Unfortunately, high rents for office space were a barrier to making this happen this year.
I have been working on solutions to help pull our community out of the marginalized and under-served categories and promote more opportunity and a better quality of life for all. This includes:
Finalizing the plan for Phase I of a community center in Parkland (design and retro fits). The renovations will eventually create 15,000 square feet of usable space for businesses and organizations, providing much-needed access to services such as health and human services, housing assistance, job skills training for youth and adults, and senior services.
Discussions with Pierce County and the Cities of Tacoma, Parkland, and Spanaway to find the best location for a homeless shelter, as well as which organizations could provide services (like counseling, health services, job assistance, education, etc.) on site.
Discussions with Tacoma City Councilmember Keith Blocker about bringing a grocery store to Center St and 176th.
Transportation discussions with Pierce Transit and the Port of Tacoma.
Drafting residential landlord/tenant legislation for the 2020 session to prevent discrimination and reduce evictions.
Black Caucus update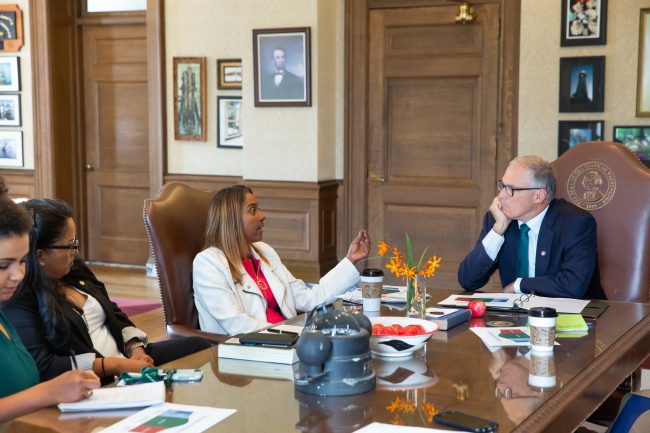 The members of the Black Caucus met with Governor Inslee last month when legislators were back in Olympia for Committee Assembly Days (see below). Our discussion with the governor covered the following topics:
• State Equity Office: We received a commitment for further funding and implementation of the State Equity Office, a Black Caucus priority. I also serve on the Office of Equity Task Force, and have been working this interim with other Task Force members on recommendations to present to the governor and legislature by December.
• Helping struggling families when they need it most: We followed up with the governor on how House Bill 1603 is being implemented now that it is law. This 2019 bill rolled back draconian policies around public assistance that were made by lawmakers during the Great Recession. Times have changed, and our policies need to reflect these changes. It has come to the attention of Black Caucus members that some families in our state who should qualify for these safety net programs are being denied. We wanted to make sure the governor is aware of these cases and the state is committed to ensuring those who qualify for help can get it.
• Exploring the impact of recent reforms to our state's "Three Strikes" law:  This year, state lawmakers took an important step in ensuring justice is applied equally under the law by removing robbery in the second degree from the list of strike offenses that can put someone in prison for the rest of their life. It was the only nonviolent offense on the list of strike offenses, and with black people receiving life sentences under the three strikes law at a rate seven times higher than their portion of the population, it has had a disproportionate effect on black families and black communities in Washington state.
• Early Learning discussion: We discussed accessible and affordable childcare options for working families, so that all children can gain access to high-quality early learning, parents can get to and from work, and we build an economy that works better for working families.
What are "Committee Assembly Days"?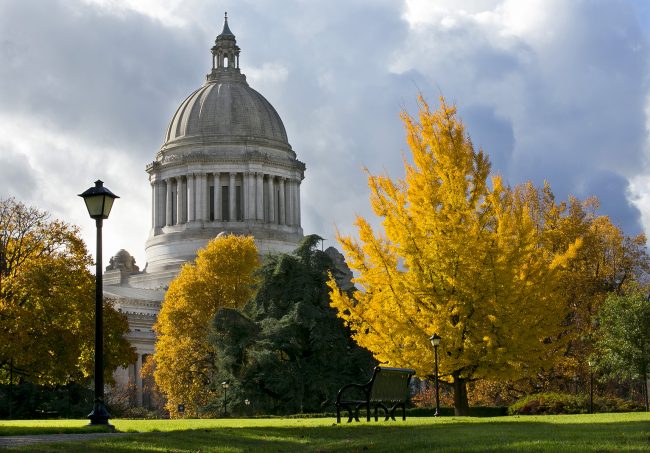 The Legislature is not currently in session, but every fall legislative committees meet in Olympia over a two-day period to hear status reports about the implementation of recently passed laws, preview major issues that may come before us in the next legislative session, and receive reports on various topics from state agencies. I was back at the state capitol on September 12 and 13 for a round of committee meetings, as well as a meeting with the governor and other members of the Black Caucus (see above).
The next Committee Assembly Days will be November 21 and 22.
---