Dear friends and neighbors,
Happy 2020! The legislative session is well under way. The last two weeks have been inspiring, lively, and groundbreaking. We made history! I am so proud to serve among the most diverse cohort of legislators this state has seen. I am even more excited to welcome my friend Representative Laurie Jinkins (D-27) in her new role as Speaker of the House.
My first two weeks as Deputy Majority Floor Leader have been energizing. I have been working closely with the Majority Floor Leader, Representative Monica Stonier (D-49), to learn the ins and outs of the position.
I am also excited to announce that I have been named to the House Rules Committee! Both new roles will be opportunities to help ensure that the House floor runs smoothly.
Click here for the press release on my newest committee appointment.
And click here for my bill update from the first couple weeks of session.
It has been heartwarming to see my colleagues in the House. I look forward to the collaboration, ideas, support, encouragement, and empowerment we will experience this session.
I cannot wait to continue shattering ceilings and paving new roads of opportunity. Buckle up and come along for the ride. I am sure it will be an exciting and exhilarating session. Stay engaged by tuning into TVW.org to watch all committee meetings and floor debates.
Sincerely,

---
HB 2155: state dinosaur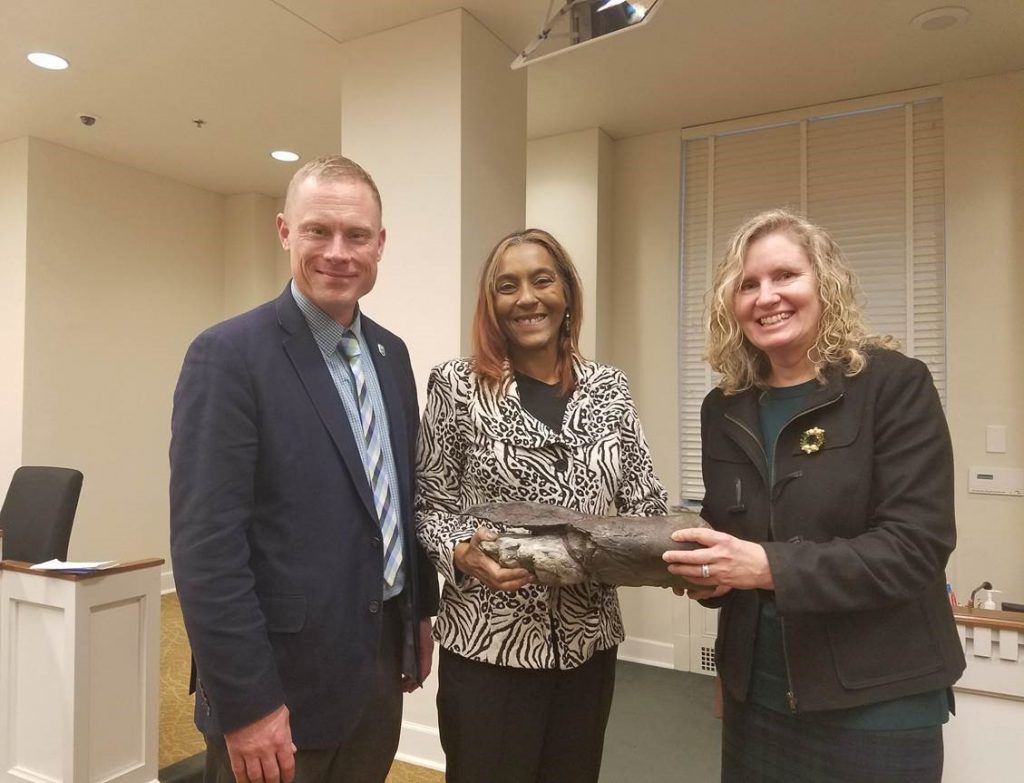 A fourth-grade class from Elmhurst Elementary School in Parkland, WA discovered through their research that Washington's first dinosaur fossil was found on Sucia Island in 2012. Later, when the class learned about the legislative process, they became determined to use their voices to make Suciasaurus rex our state dinosaur. I was thrilled when they asked me to sponsor a bill to make that possible.
This year, I am fulfilling their request by sponsoring HB 2155. I am so happy to see the passion these students have demonstrated. Without their hard work, Suciasaurus rex would have never had the chance to become a state symbol. I hope that the now-fifth grade students of   Ms. Cole's class continue to be civically engaged, active community members!
Read more about HB 2155 from The Everett Herald, Patch, and MyNorthwest.
---
Recognizing Black History Month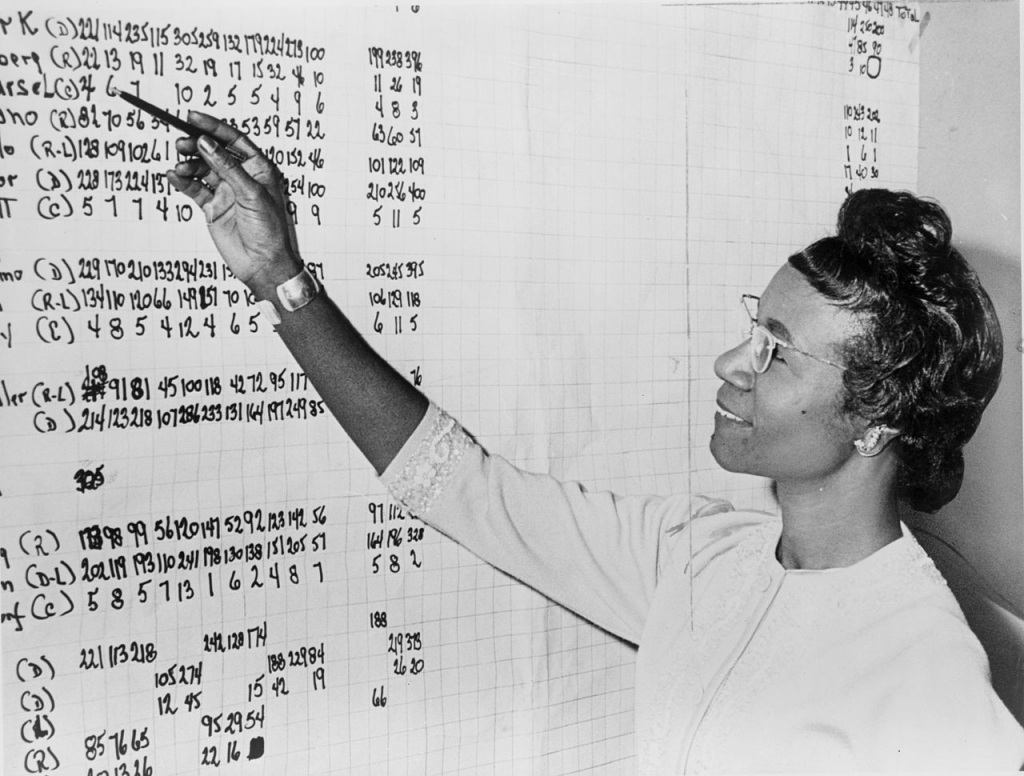 In 1915, historian Carter G. Woodson and Minister Jesse E. Moorland founded the Association for the Study of Negro Life and History (ASNLH). This organization was dedicated to researching and promoting the achievements of black Americans and all prominent people of African descent. The ASNLH would go on to sponsor a National Negro History Week in 1926. The month of February was chosen because the birthdays of both Abraham Lincoln and Frederick Douglass are in that month.
The 2020 national theme is African Americans and the Vote.  This year marks the centennial of the Nineteenth Amendment and the culmination of the women's suffrage movement.  This year also marks the sesquicentennial of the Fifteenth Amendment (1870), which granted black men the right to the ballot after the Civil War.
The House of Representatives will recognize Black History Month on the floor on February 3, 2020 at 10am. Please join us in the gallery or on TVW.org.
---
HB 1783: state Office of Equity — sponsored by Representative Gregerson (D-33)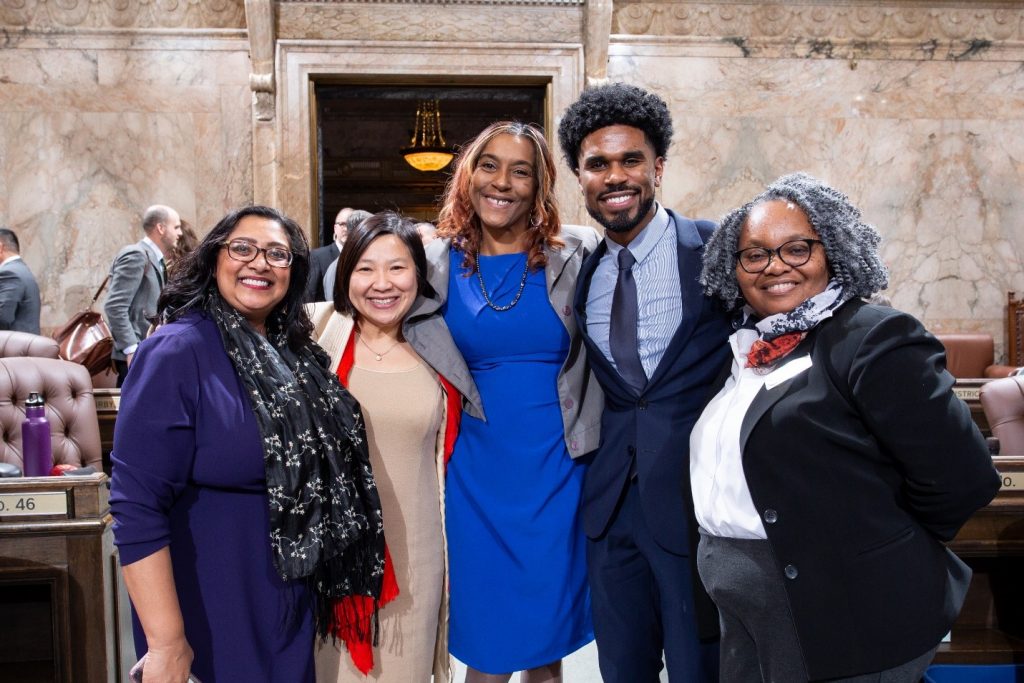 HB 1783 passed off the House floor last Monday! Washington is on its way to being the first in the nation to have a state Office of Equity. This legislation is long overdue, especially for our district. We are one of the most diverse districts in Washington.
The state Office of Equity will promote access to opportunities and resources that reduce disparities, improving equitable outcomes statewide. The Office will develop, strengthen, and support policies that prioritize resources for those who have been historically marginalized, including tribes. This requires the elimination of barriers that have been deeply entrenched in systems of oppression. Everyone in Washington will have full access to the opportunities, power, and resources they need to flourish.
Click here to watch a video of Representative Gregerson and me right after we passed HB 1783. We are championing procedural and outcome fairness, promoting dignity, honor, and respect for all people. The legislation now moves to the Senate for consideration.
---