OLYMPIA — Bipartisan, bicameral legislation signed into law today will help jump-start a new process to replace the outdated I-5 bridge by designating it as a project of statewide significance.
The measure requires the Washington State Department of Transportation (WSDOT) to develop an application process for the designation of a transportation project of statewide significance, and to assign a coordinator and identify a team that will coordinate efforts to facilitate its design and completion.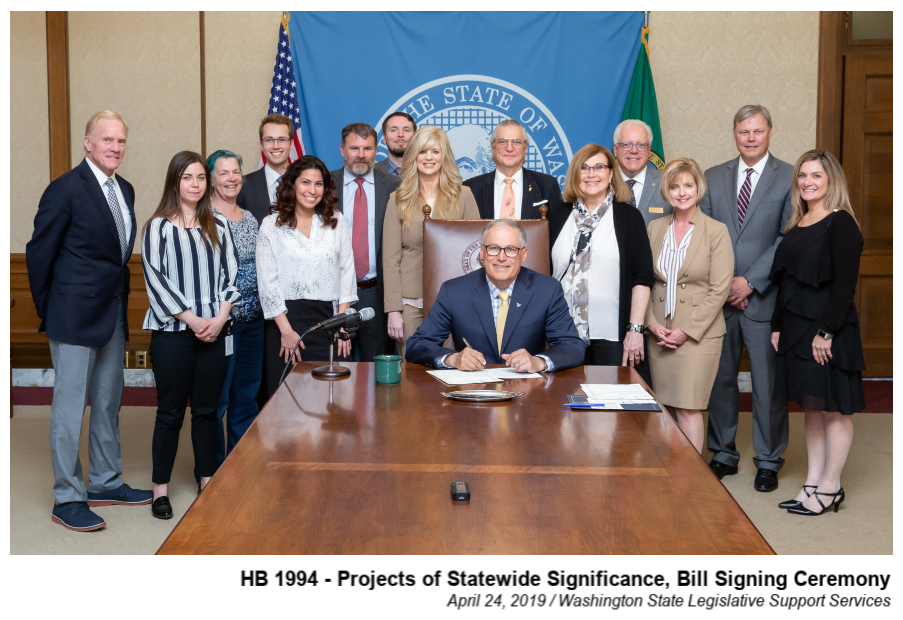 "I-5 is the most important corridor on the west coast for the movement of people and freight, and our bridge serves as the primary north-south transportation route through Portland and Vancouver," said Rep. Sharon Wylie, D-Vancouver, the bill's prime sponsor. "Replacing this bridge really is of statewide significance, as the economic well-being of both states largely depends on people and goods crossing the river, so ensuring this connection is safe and reliable is a priority."
Sen. Annette Cleveland, D-Vancouver, who sponsored companion legislation in the Senate and helped shepherd HB 1994 through to final passage, said the bill will expedite efforts to replace a dilapidated, over-capacity span that was designed prior to modern earthquake standards.
"Probably no single goal has consumed more of my time in the Legislature than a new I-5 bridge," Cleveland said. "After years of working to forge consensus on a path forward, we're starting to see key pieces falling into place. This is only the latest, and one of many to follow."
According to WSDOT, conditions and delays across the bridge have worsened over the last five years:
The biggest negative impact on livability in Vancouver and Clark County is I-5 bridge congestion, with 135,000 daily weekday crossings, the bridge is at capacity during peak periods, and steady growth in the area will further worsen these conditions moving forward.
Morning southbound travel delay increased from 6.4 minutes to 23.6 minutes between 2012 and 2017, an increase of 268 percent.
The bridge is vulnerable to seismic activity, with piers susceptible to liquefaction in the event of an earthquake.