–
Email me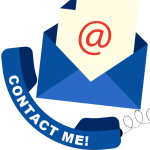 -Email my Legislative Assistant:
Megan.Walsh@leg.wa.gov
-Call us:
360-786-7924

-Read my
latest newsletter
.
Hello, and thank you for visiting my website where you can learn more about your state government, the Legislature, the bills I've sponsored, and my priorities and values. It is an honor to serve the residents of the 49th Legislative District. I am grateful and humbled that you've entrusted me to voice your concerns and bring your ideas to the table in Olympia. My staff and I are here to make government more responsive to your needs and to provide the highest quality of service and advocacy for our communities. As we continue dealing with the coronavirus pandemic, I hope you will take a look at the COVID-19 resources tab on this page. Please know that my office is a point of access to the services available to you through state government, so please let me know how I can help you.
We're taking calculated and steady steps to reopen our state so we can safely go back to a sense of normalcy even if, at first, it's different from the way we used to do things. To stay on this course, we can't let our guard down, we really have to commit to continue protecting each other and working together with the same goal of defeating this virus. So please get vaccinated, keep washing your hands, wearing masks and practicing social distancing.
I work for you, and I can and will respond quickly if you need information or have a legislative issue you'd like to discuss with me. So don't hesitate to contact me with your requests and concerns and I, or Megan, my legislative assistant, will return your call or email promptly.
Sincerely,