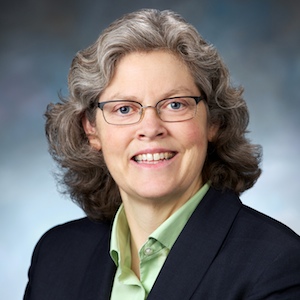 Yesterday, President Obama, in conjunction with the Center for American Progress, the Department of Labor, and the White House Council on Women and Girls, met with business, labor and policy leaders for the National Summit on Working Families.  State Rep. Laurie Jinkins, D-Tacoma, participated in the summit as legislator, a public health expert and a working parent.
The goal of the summit was to discuss some of the problems associated with a lack of basic benefits and flexibility for workers – unaffordable childcare, no sick, family or maternity leave, and poor wages – and work towards comprehensive solutions. The United States lags far behind other developed countries on these issues, despite numerous studies showing that companies reap a number of benefits in productivity and retention.
At the conference, Rep. Jinkins spoke specifically about food-service workers, noting: "If you don't want to get sick, then you should give food workers paid sick leave." She spent her time at the conference working with other experts and leaders from around the country who are passionate about ensuring the success of all American families.  They know that investments in the workforce are investments that create a strong economy, healthy families, and a bright future for us all.
Here in Washington state, Rep. Jinkins has been a strong advocate for working parents. She understands that 1 million Washingtonians have no paid sick or safe leave, and they often are forced to choose between caring for a sick child or parent and affording food at the end of the month.
"We cannot allow the things that make you a good parent or a good child to your parents be the things that get you fired," said Rep. Jinkins.
This year she sponsored House Bill 1313 that would have given some paid sick and safe leave to all workers in our state. The bill passed the House, but unfortunately died in the Senate. Rep. Jinkins plans to reintroduce the bill next year and continue fighting for working families.
---