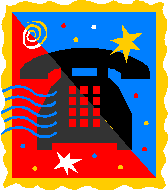 On February 5th, Reps Jinkins & Fey along with Sen. Jeannie Darnielle hosted a telephone town hall. Under the format, thousands of constituents received phone calls and were invited to ask questions and listen to a live conversation with their legislators.
Constituents asked questions about affordable housing, mental health, transportation and teacher compensation. But, the common thread of the call was the need to reform our state's broken, regressive tax system and to raise revenue for critical services.
Stay tuned for information about the in-district town hall coming up on Saturday, March 14th.
Click here to download the file to your computer.
---