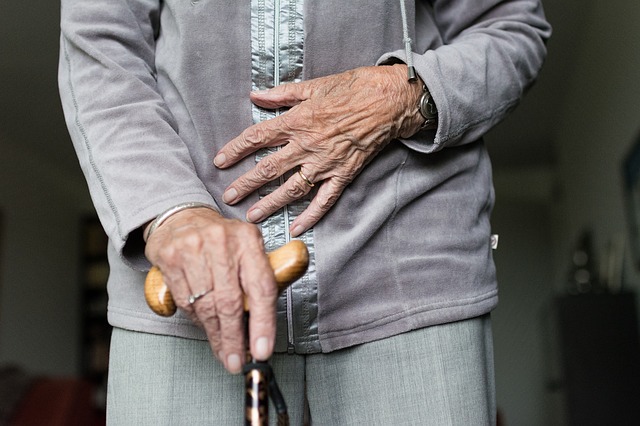 Dear friends and neighbors,
This week's e-newsletter is dedicated to a topic very near and dear to my heart – caring for our elders. Like many of you, my wife and I are part of the "sandwich generation," those who are raising kids and also caring for elderly parents or loved ones. This is the reality for many families across our state. It's been said one should not complain about growing old, as it is a privilege denied to many. While I completely agree with this sentiment, I also know aging often comes with health and financial considerations that can weigh heavily on individuals and families. The legislature is currently considering some bills to help ease the burden for Washingtonians who need care as they age, and those who provide that care and support. These are important issues affecting nearly everyone in our state in one way or another.
ALSO, SAVE THE DATE: I hope you can join Rep. Jake Fey, Sen. Jeannie Darneille and me for a town hall meeting on Saturday, March 23rd from 10 a.m. to noon at the Eastside Community Center, 1721 East 56th St, Tacoma. We look forward to answering your questions and providing an update on what's happening in the legislature.
Sincerely,

The Long-Term Care Trust Act: A win for workers,  families, and Washington's budget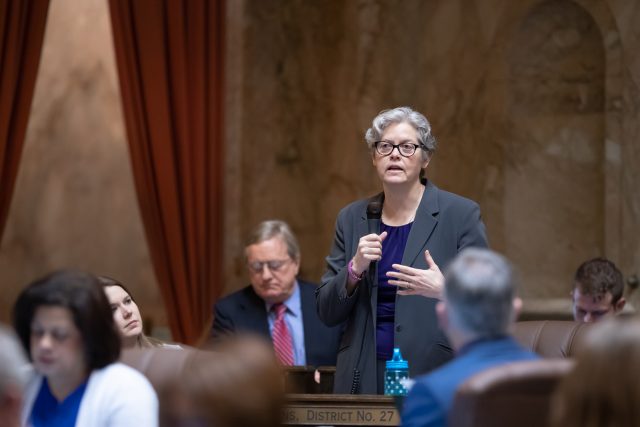 Most of us will need some type of long-term care services or supports as we age. But the vast majority of us don't have the savings to pay for this care. It's a looming crisis that only gets worse as our state's demographics shift.
That's why I sponsored the Long-Term Care Trust Act, or House Bill 1087. We are currently forcing people to spend themselves into poverty, and it's hurting families and punishing people who have worked hard their whole lives. Many family members take on unpaid caregiving duties to help an elderly loved one, but the caregiver pool will be cut drastically as our population ages. More people will rely on Medicaid long-term care, which will cost our state billions of dollars.
I'm thrilled the Long-Term Care Trust Act passed the House on February 21. It creates an insurance program workers pay into, and in return they'll get a benefit of almost $37,000. That benefit could be applied to a wide array of long-term care services and supports – everything from assisted living costs and in-home care to meal delivery. The money could even be used to pay a family member to provide care. Here's the speech I gave on the floor, which I dedicated to my 93-year-old mother-in-law, Jeannette. I'm grateful to my colleague from across the aisle, Rep. Drew MacEwen, who co-sponsored the bill and helped get it through the House on a bipartisan basis. He spoke of the challenges our state faces with a broken private long-term care insurance market, and how this bill is the best path forward. I also want to thank my colleagues who shared their own reasons for voting yes on this bill, some of them personal stories about challenges they have faced in their own families. These are all worth watching.
Rep. Nicole Macri: "I remember talking to the administrator of the nursing home about how much private care would cost. And I remember bawling."
Rep. Cindy Ryu: "By the time Dad needed help, Mom was getting frail."
Rep. Tana Senn: "This long-term care plan is about families…it's about keeping families together, in their homes, with their loved ones, as long as possible."
Rep. Steve Tharinger: "You'll take a benefit out that will be greater than what you put in…unless you live to be 126 years old."
A shortage of public guardians
Sometimes, when a person cannot make personal, financial and health decisions for themselves, a guardian is appointed to make those decisions for them. The guardian can be a family member, but sometimes a public guardian must be appointed. Washington state has a shortage of public guardians, and we're working to address this challenge in the legislature right now:
House Bill 1329 would expand the services offered by the state's Office of Public Guardianship to include supported decision-making for people with limited means who don't need a full guardianship. This is a smart upfront investment because guardianship is an expensive option, and sometimes lesser levels of support are really what is needed.
House Bill 1330 would allow "case weighting" and larger client loads for guardians with lower need clients. Currently, there's a hard limit of 20 cases per guardian, but the state should look not just at numbers, but also at the qualitative aspect of guardianship. By raising the limit to 36 cases in certain instances, the system would be more flexible, taking into account the increasing need for services with balancing caseloads and protecting clients.
The guardianship process in our state is overwhelming, arduous, and often difficult to navigate if you're not an attorney. I sponsored a bill to create a guardianship monitoring pilot program to better help lay guardians navigate the system and prevent misuse of power. While the bill did not make the cutoff this time, I will continue to push for statewide standards for guardianship monitoring programs.
---