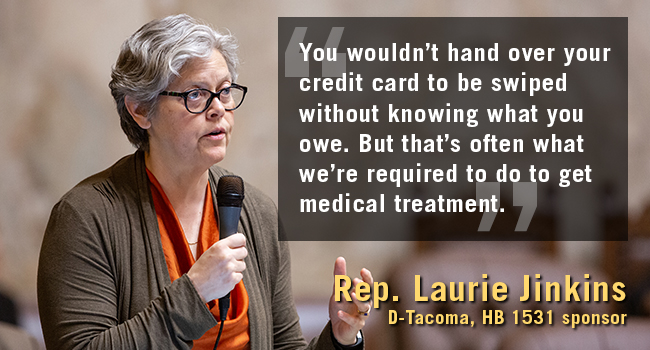 Dear friends and neighbors,
In these final weeks of the 2019 legislative session, bills are reaching the final steps in the process of how a bill becomes a law. Today's newsletter focuses on a package of  consumer protection bills that passed the House earlier this session and have been making their way through the Senate. All of them relate to debt collection practices.
I wanted to focus on these particular bills because they really put people first. They will make a big difference for people and families in our state. It's about ensuring the scales aren't tipped entirely toward debt collection agencies, and against consumers who are trying to meet their financial obligations. It's also about addressing some unscrupulous debt collection practices.
These bills caught the attention of consumer advocate Jesse Jones, who did a story for KIRO 7 in which he interviewed me and some of the other sponsors. At this point, I'm feeling pretty good about the chances of all these bills getting signed into law this year.
Sincerely,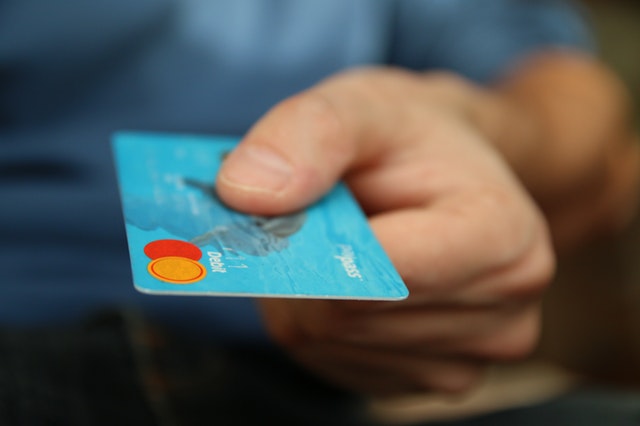 Protecting consumers from a downward financial spiral
The following bills are all awaiting a floor vote in the Senate. They have already passed the House.
Medical debt (HB 1531)
You wouldn't hand over your credit card to be swiped by a retailer without first knowing what you actually owe. But that's often what we're required to do to get medical treatment. Medical debt is the number one cause of bankruptcy in the United States, and that's why I sponsored this bill to help prevent medical debt from spiraling out of control. With protections like lowering the rate on interest that sometimes accrues before the patient even sees a bill, prohibiting health care providers from selling medical debt to collections agencies for at least 120 days after the first billing, and ensuring patients are informed about the opportunity to apply for charity care, this bill will help reduce medical bankruptcies in our state.
Consumer debt (HB 1602)
This bill is meant to help working families break the cycle of poverty by ensuring they are not left destitute by wage garnishment. It brings down the interest rate on the amount you actually owe,  and lets people retain more of their money. This ensures that those living paycheck to paycheck can keep enough of their wages to pay for their most basic necessities, like rent, so they don't end up homeless.
Zombie debt (HB 1730)
What is zombie debt? It's when the 10-year statute of limitations on a debt is suddenly and unexpectedly revived through unscrupulous debt collection practices. People who think they've long since settled a debt continue to be haunted by it, finding it impossible to escape. This bill kills zombie debt once and for all by making clear that when the statute of limitations expires, no more collection activity can take place.
Pocket service (HB 1066)
This is about fairness and transparency. Consumers are being harmed by a confusing process called "pocket service." If someone receives a summons, but it contains no filing number from the court, they can't verify if the summons is real or a scam – even if they do their due diligence. The consequences of ignoring a valid summons can be extremely damaging, including liens, wage garnishment, negative credit reports – even bench warrants. This bill prohibits debt collectors from engaging in this practice.
In case you missed it…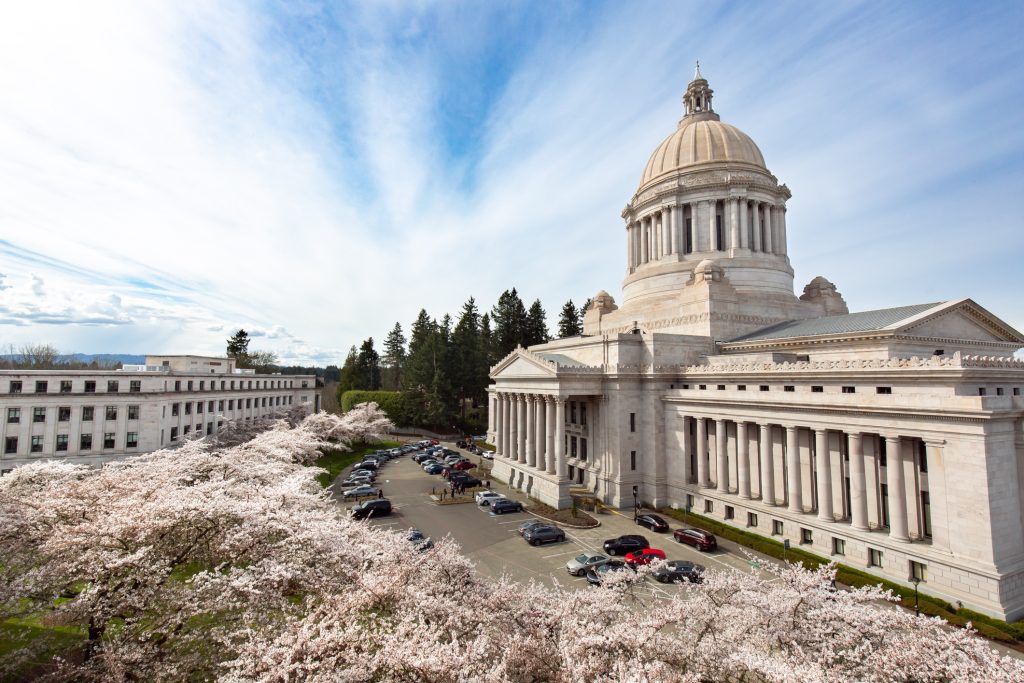 There's a short window each spring when the cherry blossoms on the capitol campus are in full bloom. It's a beautiful time of year and if you are able to come to Olympia and see the campus for yourself, it's well worth it. If you missed them this year, here's a photo of the Yoshino Cherry Tree Grove, which was dedicated in 1984 by Governor John Spellman.
---