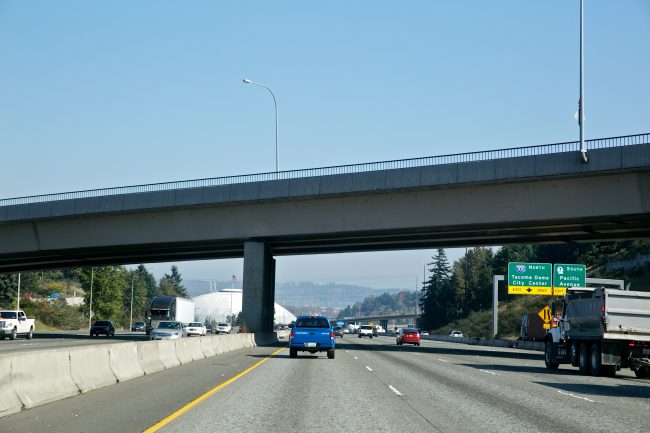 Dear friends and neighbors,
There's nothing more basic than getting where you need to go every day: to work, to school, to a medical appointment, to the gym, or to the grocery store. Our state's transportation system is essential to helping us get around in our day-to-day lives. It's also essential to our businesses, whether it's a local contractor driving to different jobs, or companies sending goods around the state and across the globe via our highways and ports.
Here's the challenge our state faces when it comes to transportation:  it only take days or weeks for someone to get a great new job and move to Washington state, but it takes years to plan, design, and build highways, bridges, rail networks, and ferries to serve our growing population.
That's why I was pleased to vote in favor of our state's new two-year $9.8 billion transportation budget for 2019-2021, along with other key reforms to modernize and improve the state's transportation system. This newsletter focuses on some of the local Tacoma-area projects funded by this budget – projects that will help move people and goods more efficiently throughout our community.
I would be remiss if I didn't give a shout-out to my 27th Legislative District seatmate, Rep. Jake Fey, who chairs the House Transportation Committee and did an outstanding job working across the aisle and with his counterparts in Senate to get a final transportation budget that passed both chambers nearly unanimously.
As always, please don't hesitate to contact me if you have questions or want more information about these projects.
Sincerely,

Big transportation win: Fast-tracking the Puget Sound Gateway project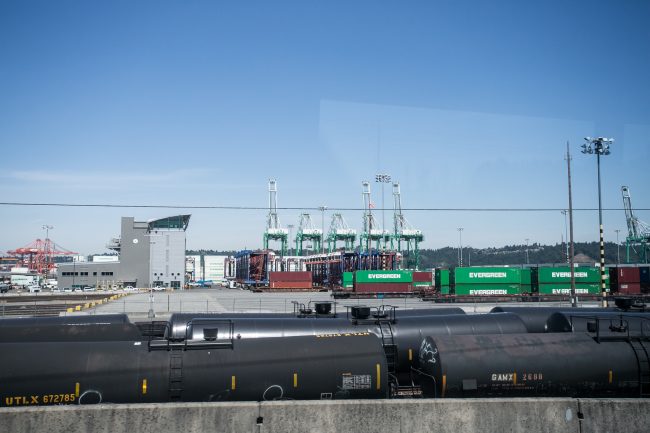 The Puget Sound Gateway project includes the completion of state routes 167 in Pierce County and 509 in King County, and is focused on getting goods to and from the ports in Tacoma and Seattle faster and more reliably.
Completing this project is hugely important for our region's economy, but because the legislature initially opted to fund it using a pay-as-you go method, it is not scheduled to be completed until 2031. That's a long time for something we could really use much sooner.
Completing the corridors will ease congestion and bring more jobs to our state. Thanks to legislation (SB 5825) sponsored in the House by Rep. Fey and in the Senate by Senate Transportation Chair Sen. Steve Hobbs, funding for completion of the Puget Sound Gateway project is moved up by three years, to the tune of $265 million. Accelerated construction not only gets the job done sooner, it avoids inflationary cost increases – a win for the state and for taxpayers.
Other transportation wins:

Also included in the 2019-2021 Transportation Budget is $136.6 million for HOV lane and corridor improvements along I-5 and SR 16 in Tacoma. Like many of you, I've experienced frustrations with traffic congestion due to the ongoing construction on I-5 in Tacoma. This funding keeps this project moving forward and on track, so we can all have a smoother commute along this route.
Speaking of congestion, another tough spot along I-5 is through Joint Base Lewis-McChord. Many of us pass through this area daily to get to work or school. When the Legislature is in session each winter, it's part of my daily commute between my home in Tacoma and the state capitol. The new budget allocates $165 million for expansion of the I-5 corridor through JBLM.
Our local public transit agency, Pierce Transit, also received funding in the new transportation budget to support some critical bus service improvements in the region. Through the Regional Mobility Grants program, $2.1 million is dedicated for Pacific Ave/SR 7 Corridor Bus Rapid Transit stations, to better connect these areas with downtown Tacoma. A separate $9.8 million is allocated through the Connecting Washington funding package for SR 7 Express Service from Tacoma to Parkland/Spanaway.
Finally, freight mobility gets a boost with a $1.14 million grant to Tacoma Rail, to rehab the Marine View Drive track.
Free meals during the summer for children and teens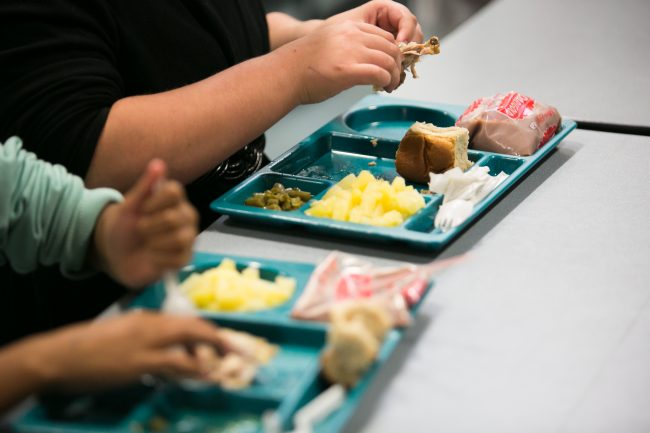 In recent years, the Legislature has taken steps to help ensure no child is hungry during the school day.
In 2018, we passed the Washington Kids Ready to Learn Act, which expanded highly successful programs to more schools across the state that help students from families with low incomes receive nutritious meals in the morning. We also passed the Hunger-Free Students' Bill of Rights Act, which banned "lunch shaming" by schools and required them to provide healthy, balanced meals to students, regardless of their ability to pay. I was proud to co-sponsor both of these measures.
When the school year is over, however, many students lose access to the one meal they can count on each day. The state Office of the Superintendent of Public Instruction recently sent my office an email announcing the Summer Food Service Program, which is federally funded. Its purpose is to ensure that free, nutritious meals are available for children and teens 18 years of age or younger during the summer break. To find locations in our community where meals are available, visit the Summer Food Service Program website. You can also text "food" or "comida" to 877-877.
---