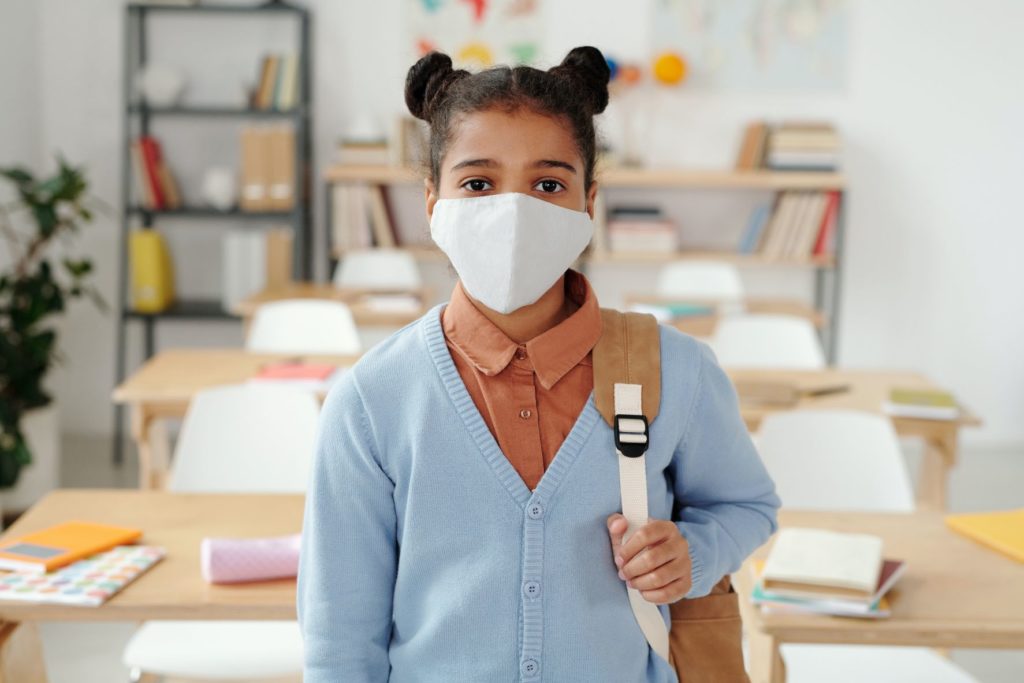 Dear friends and neighbors,
Yesterday was the first day of school for Tacoma Public Schools. I have fond memories of my son's first day of school throughout his K-12 journey. The first day is usually an exciting one for students, families, teachers and staff. This year, families may also be feeling some uncertainty or apprehension given concerns about the spread of COVID-19 among unvaccinated children. At this time, there is not yet an approved vaccine against COVID-19 for children younger than 12 years of age.
The safety and well-being of everyone in our schools is a top concern of mine, as it is for the educators and staff who are entrusted with our students' learning. That's why one of the first actions the Legislature took last session was to get funding to school districts prepare for a safe return to in-person learning. Our early action bill allocated:
$618 million for vaccine distribution, contact tracing, and testing with an emphasis on vaccinating individuals needed for school re-opening, and
$714 million in support for school districts to address learning loss
The Washington Recovery Budget that went into effect on July 1 utilizes state revenues and federal funding from the American Rescue Plan Act (ARPA) to expand public health response to the pandemic, including:
$1.2 billion for COVID-19 vaccines, contact tracing and testing
$149 million for local public health districts across our state, which are on the front lines of the pandemic
$11 million for school nurses
Our schools are taking every precaution to ensure our children's safety, and districts will continue to communicate with families about the steps they are taking in their schools to protect students, teachers, and staff. Rather than creating "one size fits all" precautions for all of Washington's school districts, our funding provided flexibility for communities to design the interventions that work best for them.
Tacoma Public Schools recently announced free, voluntary COVID-19 testing in schools through a partnership with the Washington State Department of Health. Results are available in 24-48 hours.
Vaccines remain best defense against COVID-19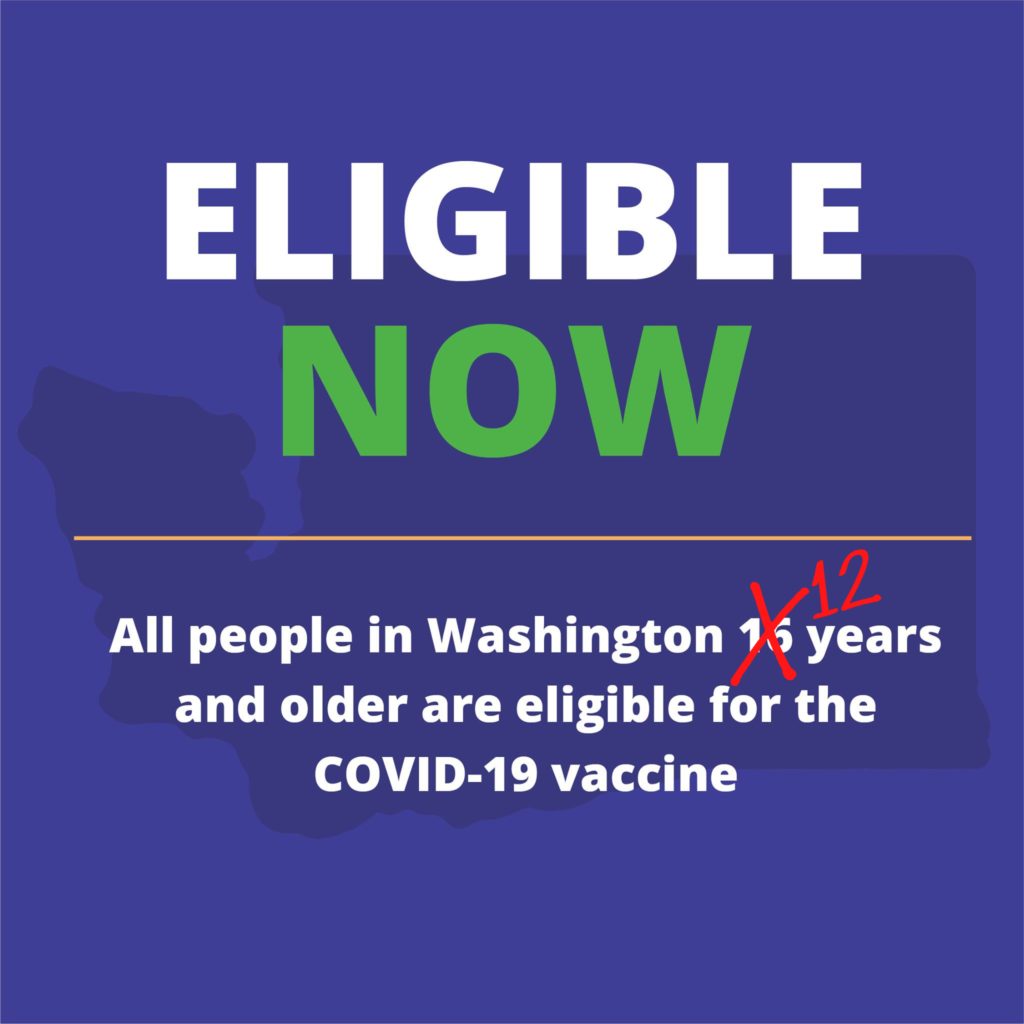 With growing concerns around the Delta variant, current public health guidelines say it is essential to be masking up indoors and maintaining social distancing, regardless of vaccination status.
For those 12 and older who can get vaccinated, this remains the most important step we can take to protect our loved ones, neighbors, and community members who are either too young or not able to get the vaccine. To find a COVID-19 vaccination appointment, visit the state Department of Health's vaccine locator web page.
We're all in this together!
Helping students thrive
Every student deserves the opportunity to learn and thrive, whether we're in a pandemic or not. That's why I'm glad the Legislature passed the following measures last session to help students in Tacoma and across the state get that opportunity:
Eliminating school lunch co-pays
Hungry kids can't learn. Prior to the pandemic, one in six Washington state children lived in a food insecure household. Now, it is one in four. And families of color are 1.5 times more likely to go hungry. Almost half of all Washington school children are enrolled in subsidized school meals. Reduced lunches required a family copay, and while forty cents may not seem like much, for a family struggling to make ends meet it can mean a child going to class with an empty stomach.
This year, we eliminated the copay for reduced lunches, giving students a chance to get a meal so they can focus on their school work, not hunger pangs.
Promoting consistent attendance
Going to class regularly is critical to success in school. Thanks to a bill last session, we're giving additional support and flexibility for schools to engage their students, promote attendance, and address the root causes of absences instead of simply criminalizing truancy. By utilizing community engagement boards and wraparound services to avoid court involvement, districts and families can work together to help students show up and take part in school.
Addressing lead in school drinking water
There is no scientifically safe level of lead in drinking water. Lead can harm children – especially young children – by lowering their IQ or causing neurological issues. To ensure students have access to safe, clean drinking water in our schools, lawmakers passed a bill establishing a deadline for the state Department of Health to test all public school faucets used for drinking water or food preparation. If elevated lead levels are found, the pipes and fixtures will be repaired.
Does your student's school have lead in its drinking water? Check test results from the Department of Health here (updated weekly).
---
As the school year progresses, please reach out to me with any thoughts, feedback, or concerns you may have. To all the teachers, paraeducators, school staff, bus drivers, school nurses, counselors and other folks who are part of each student's day: thank you for all you do, especially in these uncertain and challenging times.
Sincerely,

---