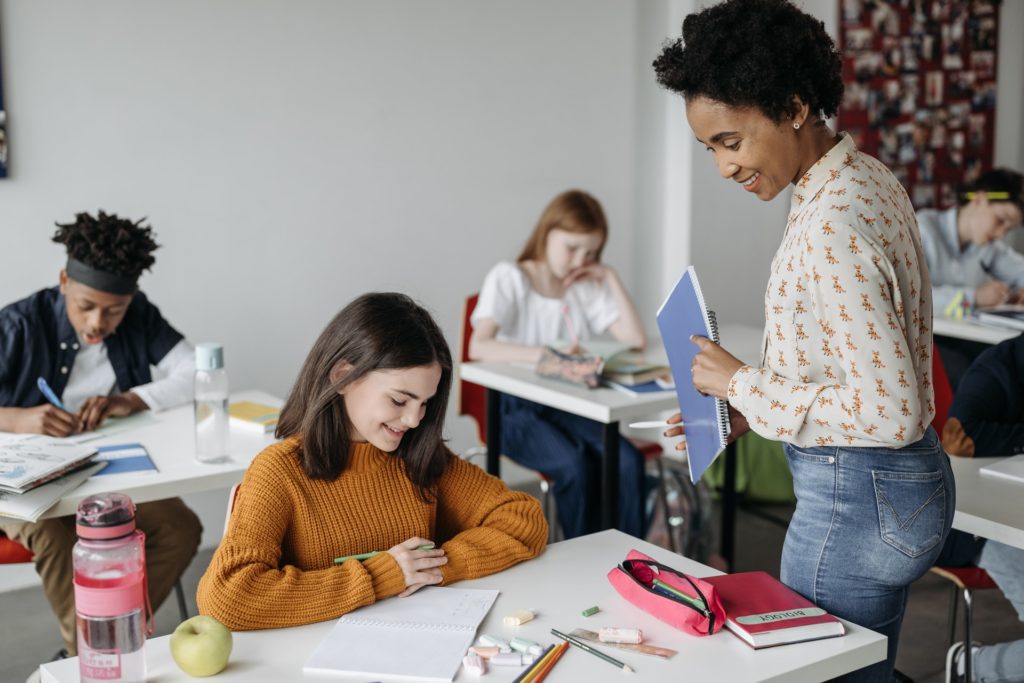 Dear friends and neighbors,
The 2022 session was both historic and productive, and I'll be providing highlights of the major accomplishments in my next several e-newsletters. This newsletter focuses on the big policy and budget wins in the K-12 education space this year.
The past two years have been incredibly difficult for our state's students, educators, and school districts. COVID-19 brought challenges that our education system was forced to grapple with, like remote learning and quarantining. Many students and families struggled with these changes and disruptions. School district employees – educators, staff, bus drivers, cafeteria workers – were on the front lines of the pandemic.
Legislators took action this session to address these challenges with policies and investments that provide critical support to our entire K-12 system. I'm excited to share those with you below, because our children — and our community — deserve good schools.
Policy Wins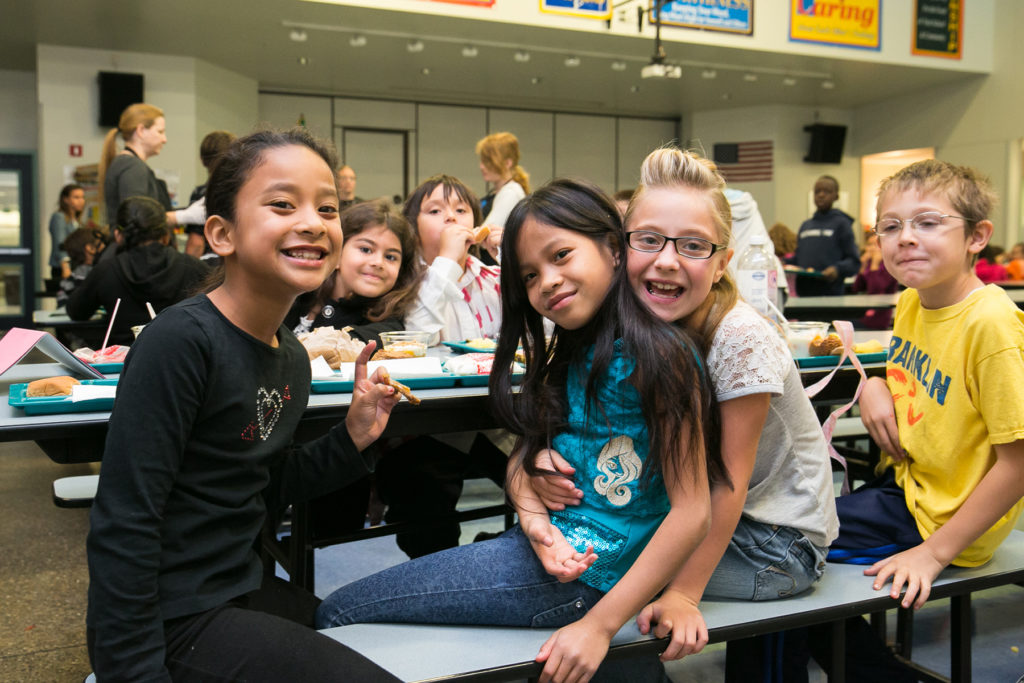 Supporting students' mental and emotional health:  I touched on this in my last e-newsletter, but it's worth highlighting again. We know the pandemic has taken a devastating toll on the mental health of our K-12 students. Teachers, parents, and staff have been working hard to support kids through these challenging times, but there's only so much they can do when they are already stretched so thin. House Bill 1664 brings more counselors, nurses, and social workers into our public, K-12 schools to address these urgent needs. These are exactly the trained professionals we need in our school buildings to make sure every student can move toward a bright, promising future. This bill was signed by the governor on 3/23/2022.
Ensuring ALL parents can engage in their child's learning and development:  Parental involvement is critical for students' success. But non-English speaking parents are too often left out of their kids' education because our schools don't always have the resources to provide interpretation and other language access services. In some cases, students have had to translate for their parents. Washington is a diverse state, and that diversity is reflected in our schools. In one school district, over 137 different languages are spoken in students' homes. That's why House Bill 1153, which establishes a language access program for culturally responsive family engagement, is so important. This will help schools serve every Washington family and value the voice of each student. This bill was signed by the governor on 3/23/2022.
Less screens, more fresh air:  With the shift to remote learning during the worst of the pandemic, screen time was increased for most students. While this was necessary for learning to continue, we know that some of the best lessons don't happen on a screen – they happen outdoors, where students can experience the wonders of nature first hand. House Bill 2078 directs the Office of the Superintendent of Public Instruction (OSPI) to create a program that will award grants to support schools in offering outdoor learning. It also requires OSPI to give priority to schools that have been underserved in science education. This is yet another way to support healing and growth for our kids in the aftermath of the past few years. This bill was signed by the governor on 3/23/2022.
Ensuring kids have the fuel they need to learn, play, and thrive:  It's hard to learn on an empty stomach. Over the past few years, the Legislature has acted to expand access to nutritious meals in schools, from expanding successful programs like Breakfast After the Bell to eliminating lunch co-pays. This year, we expanded free school meals to more than 92,000 students across the state with House Bill 1878. It requires all eligible schools to participate in the Community Eligibility Program (CEP), a federal program. This is an important step on our path to ending childhood hunger in Washington state. This bill was signed by the governor on 3/4/2022.
Addressing school employee shortages:  House Bill 1699 provides immediate help for our school districts that are desperate for classroom and other support. The pandemic has caused school staffing shortages, including right here in Tacoma Public Schools. One solution is for retired school employees and teachers to come back into schools to fill these gaps, but until now these retirees were limited in how many hours they could work while still receiving their retirement benefits. By temporarily increasing the cap on those hours, we can get more substitute teachers, bus drivers, and nutrition staff to schools needing some short-term help. I recently received a note from a retired teacher in our district who was grateful for this bill's passage, as she can now step up to help with classroom coverage.
Budget Wins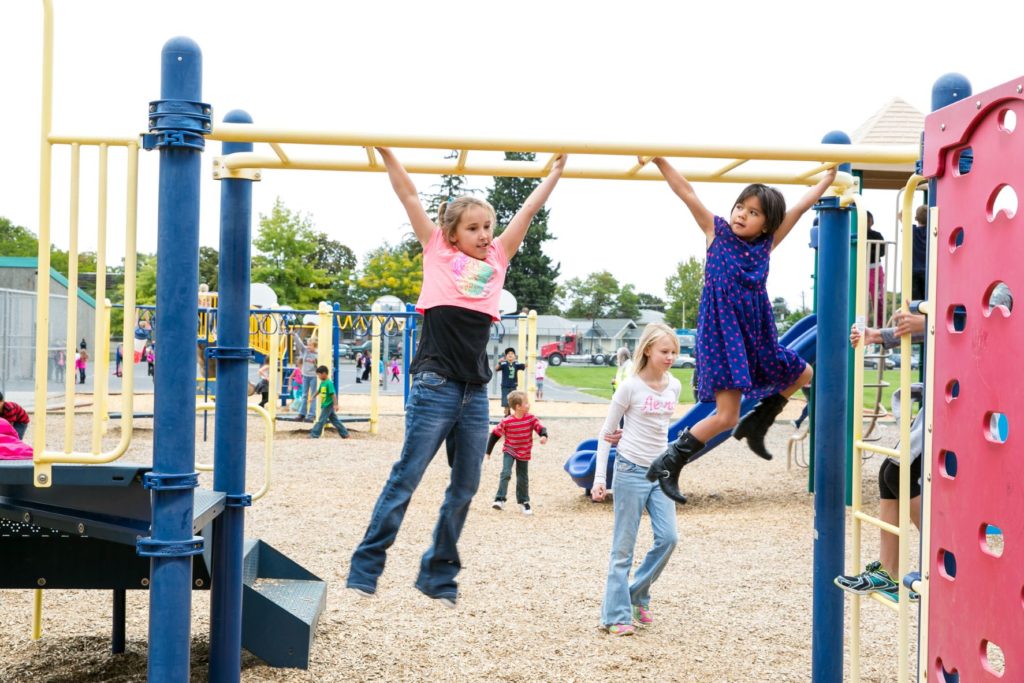 I firmly believe our children deserve public schools that are safe, fully staffed, and that meet their needs. Making this happen requires investing in our schools, and that's why House Democrats pushed to invest more, not less, in the 2022 supplemental budget.
One of our biggest K-12 investments was $360 million in the supplemental budget to fund enrollment stabilization and transportation. COVID-19 has left schools with a lot of uncertainty around funding because funds are largely based on number of students enrolled. Throughout the pandemic, enrollments have significantly fluctuated. Stabilizing state funding for schools provides the certainty they need to operate safely, secure the jobs of teachers and staff, and invest in student success.
We also provided $236 million in the supplemental budget for inflation-adjusted salary increases and costs for school districts. This funding is critical to retaining educators and staff at a time when we cannot afford to be losing these valuable employees.
We're supporting the additional school counselors, nurses, psychologists and social workers mentioned above with an investment of $91 million in the supplemental budget, because our kids' mental and emotional well-being is worth it.
And we put $28 million in the supplemental budget to support the Learning Assistance Program, or LAP. LAP is critical to helping students who fell behind during the pandemic get caught up in their learning, targeting those needing the most help.
---
All students deserve a fair opportunity to learn, grow, and develop into the next generation of innovators, creators, problem-solvers and leaders. This year, we prioritized student well-being, expanded accessibility for all, and ensured that students, educators and schools have the right resources to thrive—both during the pandemic and well beyond.
I'm proud of our K-12 investments, and I'm excited to see them make a difference right here in the 27th District.
I'm also really looking forward to visiting the 5th grade class at Sherman Elementary School, which sent me letters in strong support of the outdoor education bill. One of my favorite of those letters asked the straightforward question, "Why are you treating kids like puny mortals?" Totally fair question!  I also found out that a group of young women in the class actually play "Madam Speaker" sometimes.
It will be a delight to share the good news that the advocacy of these students helped pass this bill – and many other great education policies – this year.
---
Meet the Team: Tony and Faith help me serve you better
I'm extremely fortunate to have two incredibly bright and talented staff members as my legislative assistants, Tony Ivey and Faith Flaherty. They help manage my schedule, respond to constituent inquiries, and keep my office running smoothly and efficiently throughout the year.
Tony is a graduate of Howard University and has previously worked as both a field organizer for an environmental advocacy organization, and as a police services specialist.
Faith is a graduate of Eastern Washington University and served as a legislative intern in the 2020 session, and also interned for U.S. Senator Patty Murray.
If you contact my office, it is likely that Tony or Faith is your first point of contact. I'm grateful to have these two as partners in service to the 27th District.
---
It's an honor to represent you. Please don't hesitate to reach out with your questions, comments, or concerns.
Sincerely,

---