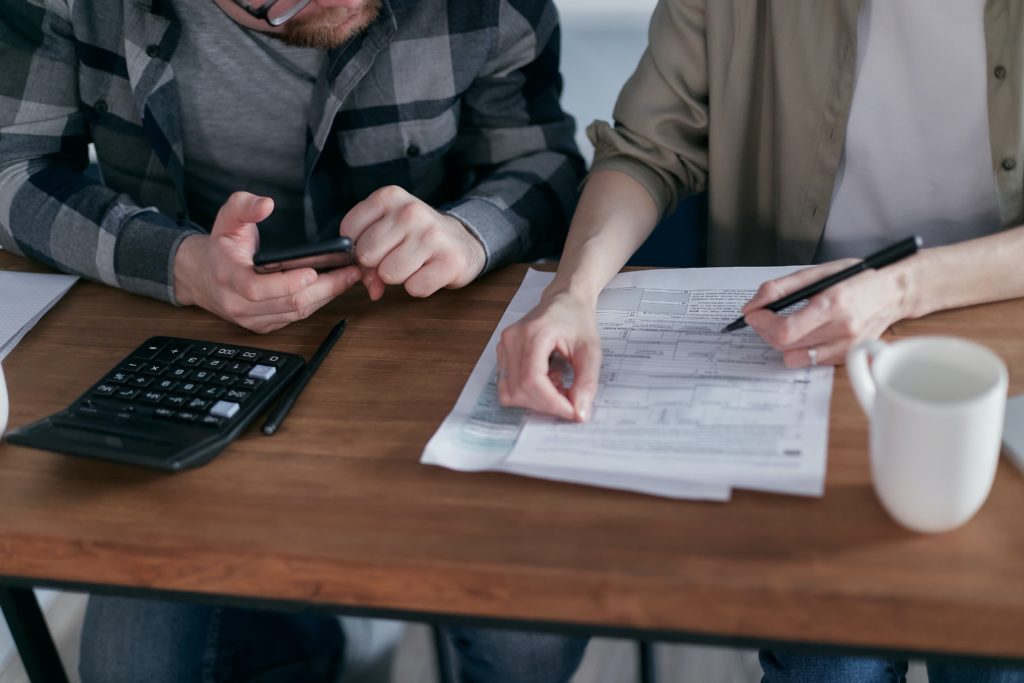 Dear friends and neighbors,
Rising costs due to inflation are impacting all of us right now, especially working families, people on fixed incomes, and those who were already struggling to make ends meet.
While the state Legislature cannot singlehandedly solve the global inflation problem, we took action this session to help bring down costs for individuals, families, and small businesses in our state. This e-newsletter highlights many of the steps we took that will impact folks here in the 27th Legislative District and beyond.
Bringing down health care costs
Protecting you from surprise medical bills: House Bill 1688 gives patients and families peace of mind that they won't get hit with a surprise bill after an emergency room visit. It aligns state and federal balanced billing policies, and ensures that mental health emergencies are protected from surprise bills just like other emergencies.
Lowering and capping out-of-pocket costs for insulin: Senate Bill 5546 caps the cost of insulin at $35 per month for all health plans, down from the $100 per month cap the Legislature set in 2020. Given how many Washingtonians depend on this lifesaving drug, lawmakers will continue working on ways to bring down its cost for household budgets.
Expanding access to hospital charity care for all who need it: House Bill 1616 standardizes eligibility requirements for hospital charity care across the state. It also expands access, so that no matter where you live, you can access free or reduced-cost care if you need it. This change impacts 2.2 million Washingtonians.
Allowing doula care to be reimbursed by Medicaid: House Bill 1881 creates a voluntary program for doulas who want to serve Medicaid patients. 52% of all births in Washington state are covered by Medicaid, but until now doula care was not covered, leaving families to cover the full cost out of pocket. Why is access to doula care for all important? Because doulas – or birthing assistants – help their clients navigate labor, delivery, and postpartum recovery, which leads to stronger birth outcomes and a reduction in medical interventions. Less medical interventions means lower costs overall. Additionally, in many cultures doulas have long been the primary form of support for those giving birth, making access to doulas a matter of equity.
Bringing down higher ed costs
Lowering borrowing costs for Washington students: House Bill 1736 creates a state student loan program with a low interest rate of just one percent. This is much lower than current federal student loans or private loan rates. While the state can't cancel student loan debt, we can provide better options for students and their families so they don't have to take on crushing debt just to get a degree or certificate.
Ensuring more families get connected with financial aid programs: House Bill 1835 increases outreach to Washington students and families so they complete the FAFSA, or Free Application for Federal Student Aid. This form is the key to accessing so many scholarships, grants and loans, but each year Washington students simply leave this money on the table because our state ranks 49th out of 50th for FAFSA completion. This outreach will help make sure that students who need help affording college or technical school can access the aid they need to get there.
Expanding the Washington College Grant and providing bridge grants: In 2019, the Legislature passed a bill creating the Washington College Grant, a major investment in our students and workforce. This grant provides free or reduced tuition at Washington's two-year, four-year and technical colleges for families earning up to 100 percent of the state's Median Family Income. This year, we expanded the program and funded bridge grants for the students with highest need (a $34 million investment in the supplemental budget). These grants can be used by students to pay for expenses beyond tuition, including transportation, books, and even child care.
Bringing down costs for small businesses
B&O small business tax credits: Many small businesses have not returned to their normal level of operations since the start of the pandemic. Senate Bill 5980 increases the credit that small businesses are allowed to deduct for state business and occupation taxes and increases the filing threshold, meaning 125,000 Washington small businesses will see lower B&O taxes or not even have to file at all.
Help for the hard-hit hospitality sector: While many businesses struggled due to the pandemic, those in the hospitality sector were particularly impacted by pandemic-related closures. Our supplemental state budget invests $100 million in support for these businesses, so they can keep their doors open. We also cut liquor license fees in half to help our restaurants, bars, tasting rooms and distilleries as they continue recovering.
Reduced unemployment insurance premiums: Senate Bill 5873 reduces the impact of the pandemic on
unemployment insurance premiums for businesses, keeping the cap at last year's rate and lowering it for 2023. This will particularly help our restaurants and other small businesses that often did the right thing by keeping workers on payroll even during pandemic restrictions.
Bringing down costs for basic needs
Utility assistance: Our supplemental state budget invests $160 million in increased assistance for basic utilities (water, energy, garbage, recycling and broadband), so that the households struggling the most in our state can keep the lights on, keep the water running, and access basic services.
Food assistance: We invested an additional $94 million to help Washington families be able to put food on the table with increased food assistance. No child – or adult – should go to bed hungry at night.
Rent and housing assistance: Our two-year state operating budget invests big (over $1 billion) in rent assistance to help keep people housed even if they're currently struggling financially. We increased available funding for rent assistance by another $68 million in this year's supplemental budget. Keeping people from ending up homeless is a big priority, and that's why we also passed the Apple Health and Homes Program, which provides a housing benefit and community support services to those struggling with chronic physical or behavioral health conditions.
More affordable housing: It's no secret that we have a housing shortage in our state, and many people are struggling to find affordable housing. While the state has more work to do to address the housing shortage, we took a big step this session with a $500 million transfer of funds from the state's general fund to the capital construction budget. With this funding, we can build more affordable housing, to start making a dent in the backlog and help more people find a place to call home.
---
Abortion rights: We won't back down
Last week, a leaked draft opinion from the US Supreme Court seemed to indicate the Court is poised to overturn Roe v. Wade. I immediately released the following statement:
"Washington state has a long history of supporting abortion rights, reinforced by the voters time and again over many years. House Democrats, along with Senate Democrats and the Governor, have assured we maintain a safety net of abortion providers and enhanced protections for the right to choose in Washington, unlike some other states that are rolling back this fundamental right. The draft Supreme Court memo appears to confirm the Court is preparing to overturn Roe v. Wade, which will not only immediately endanger women's health but more ominously indicates a willingness of this Court to undo many more of its own precedents. Here in Washington, we will not allow these rights and protections to be taken away. In the Legislature, Democrats in both chambers have stood strong against repeated attempts by Republicans to undermine abortion rights in our state. In the 2022 session, bills to limit or prohibit abortion were introduced in both chambers by Republican legislators, but they did not go anywhere because the Democratic majority stood strong against these attacks on basic rights. My caucus will continue to not only hold this line, but find ways to protect women from other states whose rights may be stripped away if Roe is overturned."
I was proud to join other Democratic lawmakers from the House and Senate, as well as Governor Inslee, at a rally in Seattle to say unequivocally that we won't back down here in Washington state when it comes to abortion rights. You can watch my remarks at the rally here: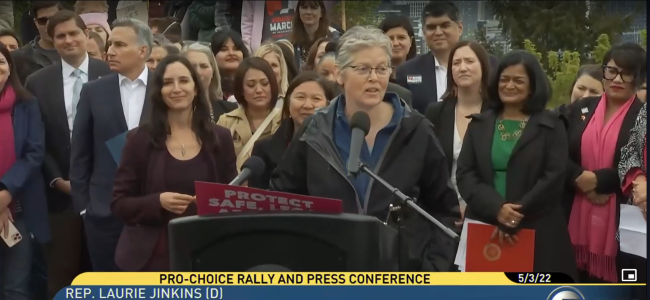 While other states are passing abortion bans and laws criminalizing abortion, often with no exceptions for rape, incest, or even ectopic pregnancies (which can be fatal), we passed House Bill 1851 this year. It expands abortion access by making clear that providers like nurse practitioners – who already have the training and experience to provide abortion care – can do so under state law. It also prohibits the state from penalizing a pregnant individual or a medical provider for an authorized abortion.
---
Opportunities to serve on gubernatorial boards & commissions
Did you know the governor appoints appoints citizen/community members to serve on the many state boards and commissions? It's a way to bring more voices to the table, and ensure that the diverse array of talents, skills and experiences from all our state's communities are represented.
The membership of the Legislature is more diverse than ever. Our boards and commissions should also reflect the diversity of this great state. The Governor's Office is currently seeking prospective candidates to fill current and upcoming vacancies. If you are interested, you can read about the many opportunities available by clicking here. If you are ready to apply, click here.
---
This is my last e-newsletter until after the 2022 general election is certified. During an election year, there are certain restrictions on legislative communications to prevent the use of state resources for campaign purposes. These restrictions kick in on May 16, the first day of candidate filing week. My legislative Facebook page will also be "frozen" during this time, although all content will still be available for viewing.
Please note that I can continue to respond to constituent emails and inquiries, so don't hesitate to reach out with any questions, comments, or concerns.
It's an honor to serve the 27th Legislative District.
Sincerely,

---
---