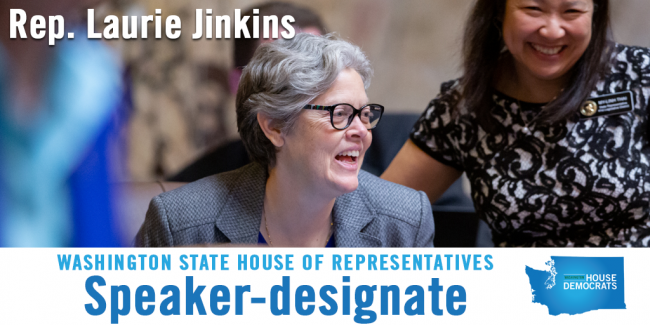 Dear friends and neighbors,
As the back-to-school season approaches, families across Washington are getting ready for the new school year and the changes it brings. One big change in my family is that our son is off to college soon – in fact, I'm taking him to his orientation this weekend. I'm excited for what the future holds for him, and being an empty nester also feels somewhat bittersweet. As the saying goes, "The days are long, but the years are short."
In addition to becoming an empty-nester, another big life change is my recent election to serve as the next speaker of the state House of Representatives. This is a tremendous honor, and I've included some information below about the process and what this means going forward.
Enjoy these final weeks of summer, and please don't hesitate to reach out to me with your comments, questions, or concerns.
Sincerely,

Working for every family in Washington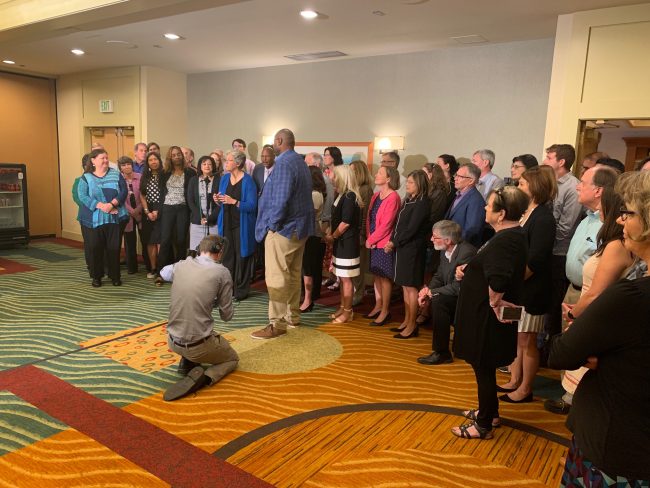 On July 31st, my peers in the House Democratic Caucus elected me to be the next Speaker of the House. To be chosen from a slate of four incredible women candidates as Washington's first woman speaker and the first open lesbian to serve in this role is truly an honor, and I thank my colleagues for their confidence and trust in me.
Here's a link to my official statement released on the day of my election.
While I am still very much the state representative from the 27th Legislative District – which forever has my heart – as speaker I will work hard to make sure all families and communities in our state have the same opportunities for success, whether they live in Tacoma or Tonasket.
If you follow my official legislative Facebook page, you may have seen this Crosscut article I posted by Melissa Santos (a former TNT reporter) shortly after my election as speaker. I find it both hilarious and informative. Our hometown paper also published a feature on my election as speaker with good background info about the journey that brought me to this point.
I know this will be the most challenging job I'll ever have, but I'm surrounded by hard-working, dedicated colleagues who care deeply about the future of this state.
Together, we're excited about the 2020 legislative session and the work that lies ahead.
Washington leads the way with tuition-free college grants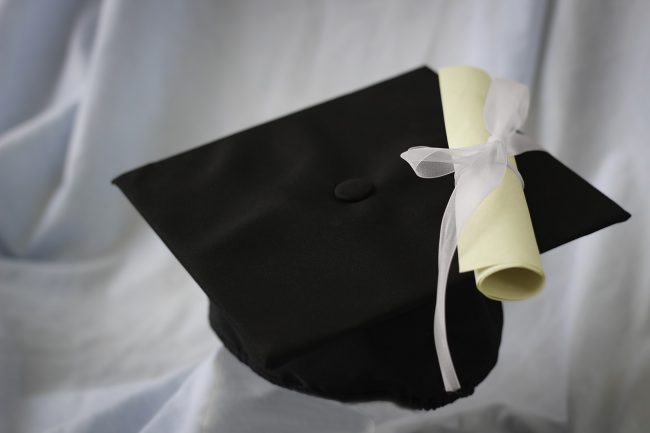 As I prepare to send my son off to college, I feel more strongly than ever that every qualified student deserves this opportunity. Thanks to measures passed by the legislature this year, more families in our state will be able to afford higher education for their kids.
In a previous e-newsletter, I mentioned the Workforce Education and Investment Act. It provides tuition-free scholarships and apprenticeships to students whose families earn 55 percent or less of the state's Median Family Income (about $50,000 for a family of four). Families earning up to 100 percent of the state's Median Family Income (about $92,000 for a family of four) are eligible for partial tuition grants. For more information about it, please click here.
Lawmakers also increased capacity at our public two- and four-year colleges for high-demand degrees like computer science, engineering, and nursing. This is important in helping ensure that Washington students can train for the jobs being created right here in our own state.
Bottom line: we've made higher education more accessible and affordable for Washington families.
---